No Comments
Ultimate 6er | Big Little Lies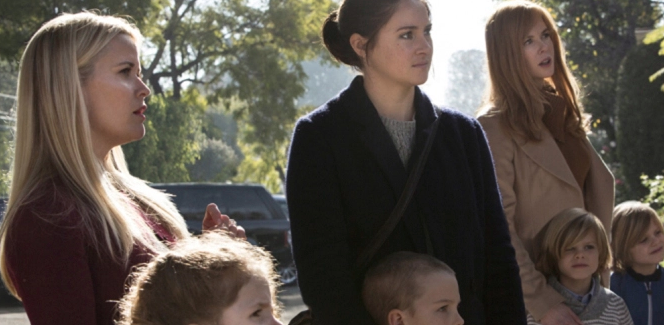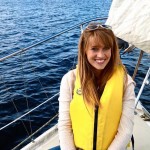 Photo by Variety
This last December, I became incredibly, completely, over-the-top addicted to a story involving three women in Australia who were wound-up in classroom drama, violent relationships, helicopter parenting and – of course! – a murder mystery. If anyone has read Big Little Lies, I have no doubt that they understand the feeling. Once you read the first page, you are on a mission to solve this mystery – and to get to the bottom of who did what, with who and when. Lucky for us, HBO has turned this page-turner into an equally transfixing show.
To celebrate this story making its way to the small screen, it's time for an Ultimate 6er. Let's drink up to our favorite and not-so-favorite characters, each with their own unique flavors and quirks.
Madeline
Madeline – arguably our chief protagonist, is feisty. Never afraid to speak her mind, she is unapologetic, brash and blunt. This all being said, it's impossible to have too much of Madeline. Her humor, fierce loyalty and individuality have made her one of Big Little Lies' most popular characters.
She is deserving of a brew that keeps you coming back for more – even if it might be a bit salty at times – just like Reuben's Brews' Gose. This beer, crisp and refreshing, has an addictive tartness thanks to its salty, citrusy notes. After picking up Gold at the 2016 Great American Beer Festival, we have no doubt that this brew will be just the beer to keep Madeline satisfied.
Celeste
Celeste is beautiful and everyone knows it. But she's more than what meets the eye – and in more ways than one. She is cunning, kind, intelligent, and intuitive. Her picturesque life – complete with twin boys, a seaside mansion and a good looking husband – is a front for a relationship that is quickly transforming into manic dysfunction.
Celeste needs a beer with complexity that walks the line of dark, sweet and strong. The Time Goddess, a bourbon barrel-aged raspberry stout from Silver City Brewery, is just the thing. Deceptively sitting at over 9% ABV, this beer oozes rich raspberry and juicy chocolate notes. Though undeniably delicious, it's also complicated – but in the best way – just like Celeste. She might need a few of these brews as she weaves her way through a complicated web of lies that will soon reveal themselves.
Jane
Jane, a young single mother that is navigating the world of parenting without assistance, comes across as sweet, naive, innocent. But don't be fooled too quickly. Jane has her own hidden motives that will reveal themselves eventually – and it's only a matter of time that people look to Jane with admiration instead of sympathy. She's stronger than anyone realizes.
We're going to hand Jane a brew that mirrors her complexity and depth: The Lily, from De Garde Brewing. This American wild ale is subtly spicy – but also hits earthy, aromatic and fruity notes. Together, the flavors form into a complex and delicious sour ale that is difficult, if not impossible, to put down. We know Jane's down-to-earth attitude will appreciate the rustic flavor and, sitting at 7% ABV, The Lily will also give Jane the kick she needs to get through the more turbulent days of single parenting.
Ed
Madeline's husband is the quintessential "Mr. Nice Guy". Not only does Ed know how to reign in his wife's sparky attitude, he is also effortlessly and naturally supportive, charming and comforting. Being in a relationship with Ed gives one the security and serenity that is mirrored by your favorite comfort food after a long, hard day.
Queue Dark Persuasion from Icicle Brewing – the ultimate comfort beer. Unbelievably packed with chocolate and coconut flavors, the drinker is immediately transported from sipping on a dark ale to taking a huge bite of German Chocolate Cake. It's hard for anything to be as sweet as Ed, but if it's going to be anything, it's going to be this brew – which sits heartily at 6.5%.
Bonnie
Bonnie has complicated relationships with the rest of our characters. Married to Madeline's ex-husband, she is viewed critically by the Big Little Lies crew. But even under a harsh lens, it's difficult not to like this free spirit. She is down-to-earth, she is spiritual, she is delightful, she is also surprisingly unexpected.
We're going to give Bonnie one of our favorite beers out of Cloudburst Brewing – their Market Fresh #5 Saison. This beer walked the lines of a funky, tangy saison while also managing to be incredibly sweet and fruity thanks to fresh strawberries from Pike Place Market. This lighter beer ends with hints of mint – a taste that is just as unanticipated as Bonnie's closeted emotions.
Perry
Perry – Celeste's picture-perfect husband – isn't exactly what meets the eye. Sure, Perry might be good looking, successful and friendly – but he has a dark side. Perry's instability and rage are cause for Celeste's countless bumps, cuts and bruises. But it doesn't end there. Perry's past will soon tornado through the lives of our characters – and will tear up everything they know to be true.
We need something really dark for this guy. Pour him a glass of the Dragon's Milk Bourbon Barrel Stout from New Holland Brewing. Barrel-aged, this imperial stout has deep vanilla and oak flavors that, paired with malty notes, creates a depth and potency that is not easily replicated. You'll have to be as careful with this brew as you are with Perry's short temper – as it sits at a staggering 11% ABV.
Be sure to keep checking in on the characters from Big Little Lies – every Sunday on HBO.
---