No Comments
New Brewery Showcase | Zuni Street Brewing Opens Today in Denver's LoHi Neighborhood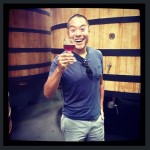 Denver is a city fueled not by urban sprawl, but rather the alluring balance of culture, arts, entertainment as well as the simplicity and beauty of the great outdoors. Colorado weekends are often split by beer fests, farmers markets, art walks and Rockies games, but also 14er hikes, hill climbs on two wheels, cliff hucks and bouldering climbs.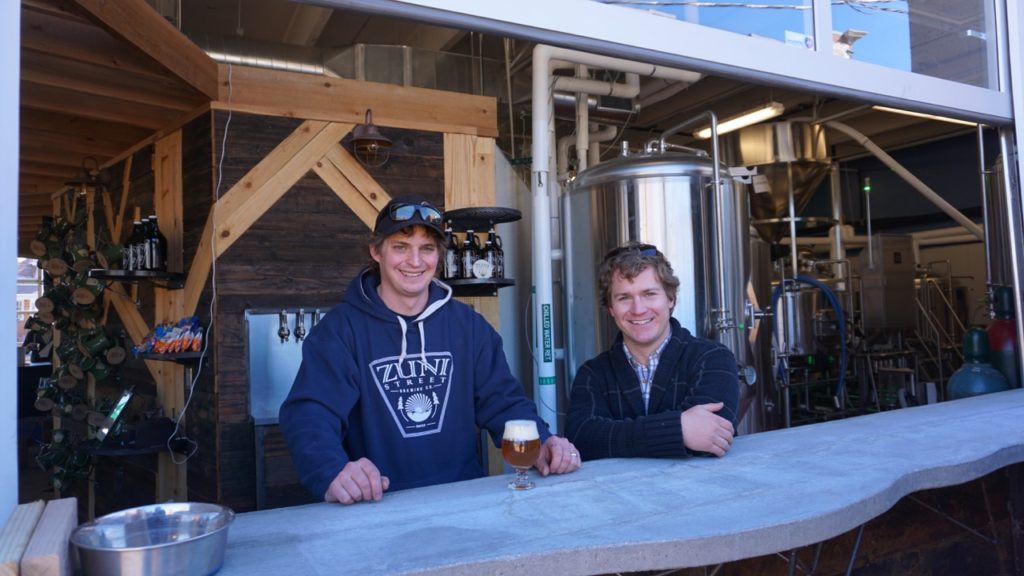 This yin and yang of city and wildlife is what inspired Denver native duo and childhood friends, TJ Slattery and Willy Truettner, co-founders of Zuni Street Brewing. Nestled atop the LoHi neighborhood at the cross streets of 29th and Zuni in what formerly housed Green Garage, Zuni Street Brewery aims to bridge the essence of both motifs through a taproom replete with a hand built live edge wood table top bar and industrial steel trees created by local craftsman Steve Fast.
"Willy and I both share a deep appreciation for the great outdoors, much like most people who move here. With this space we took an old garage gave it more of a wilderness feel to represent that other passion of ours," noted Slattery.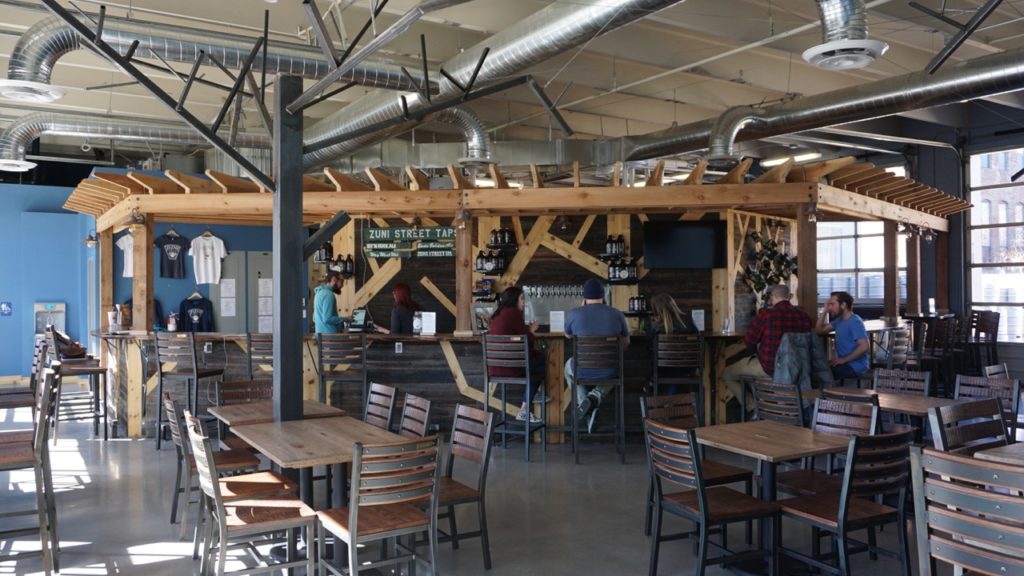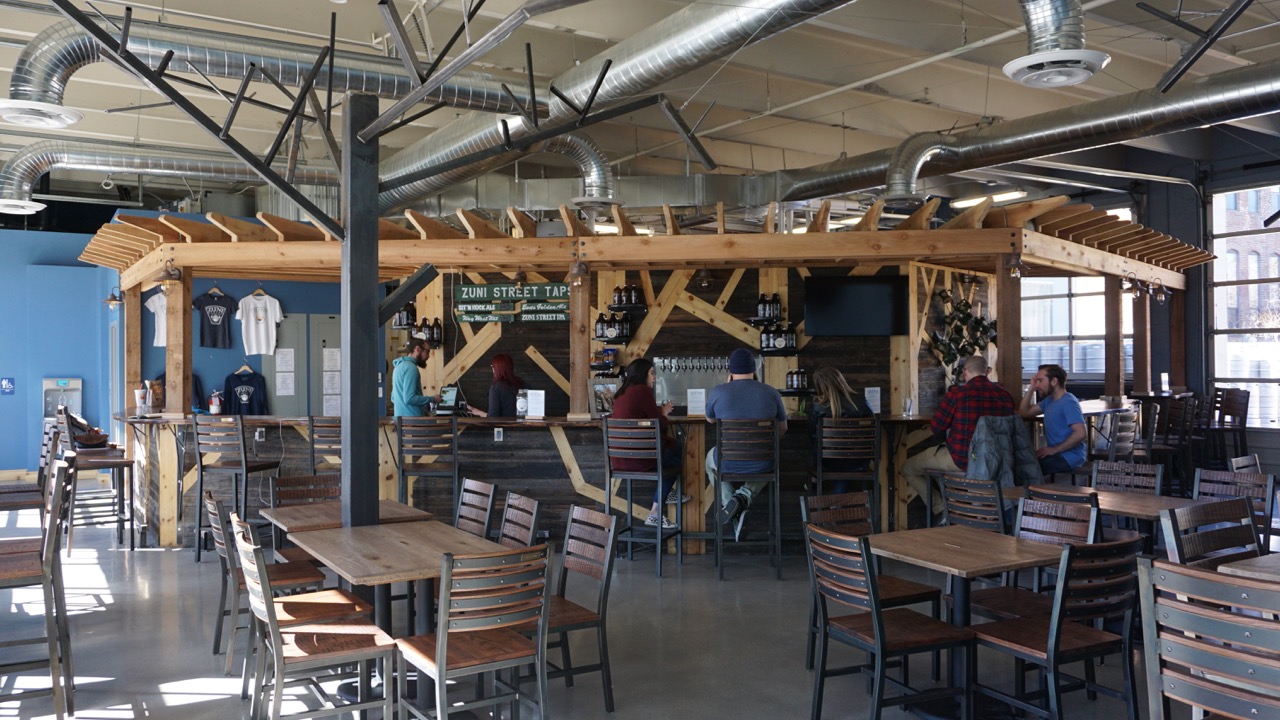 Slattery and Truettner first met as lab partners in science class while attending West High School and remained friends through adulthood. Truettner first began as a homebrewer and studied at the Siebel institute in Chicago before serving two year stints brewing with both Bell's Brewery and New Belgium Brewing. Truettner noted that his experience at two of the country's largest craft breweries helped instill a deep attention to detail and appreciation for the cleaning process in regard to brewing, but ultimately was ready to branch for a different kind of project. "Those were two really great breweries to work for, but ultimately I wanted to make my own beer and have my friends be able to drink the recipes I created," said Truttner.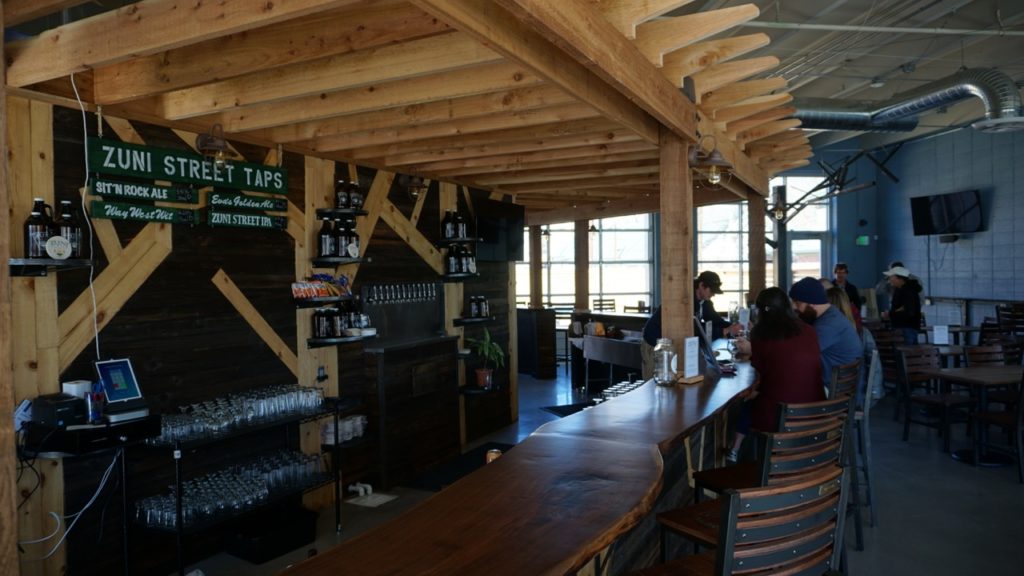 As for beer styles, Zuni Street opens today with four easy drinking, sessionable beers for the upcoming warmer days. Sit N' Rock Pale Ale, Way West Wit, Eva's Golden Ale, a bright, refreshing, slightly sweet tribute to Slattery's mother who passed away last year, as well as Zuni Street IPA, a bright citrus forward beer with balanced hop bill comprised of Mosaic, Cascade, Centennial, Huell Melon and Simcoe, that still yields a clean and slightly maltier finish. In the coming weeks Zuni will also introduce a Porter and Ginger Wheat Ale. "Willy is trained in traditional German, Belgian and American brewing but our goal is to create beers that are complicated enough for the knowing beer drinking to appreciate it while also enjoyable for someone new to craft beer as well," said Slattery.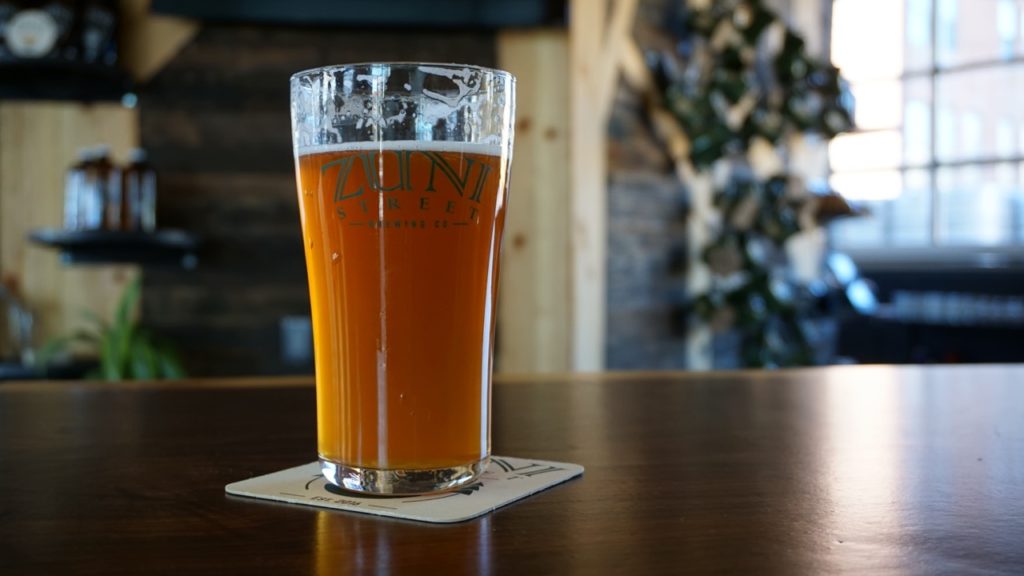 Zuni Street opens today with two outdoor patio seating areas, garage doors that can open up on both sides of the taproom, as well as two separate tap walls capable of serving 22 beers at a time. Along with just exhibiting a free flowing outdoor taproom experience, the brewery aims to fully live out its green initiative by giving back to local wilderness programs that help preserve trails and maintain open space. Additionally, the brewery will be partially powered by solar panels on the roof of the building.
Location
2355 W 29th Ave
Denver, CO 80211
Hours of Operation
Monday – Thursday: 2-10pm
Friday: 2-11pm
Saturday: Noon-12pm
Sunday:  Noon-9pm
---