No Comments
Deschutes Brewery | Tropical Fresh IPA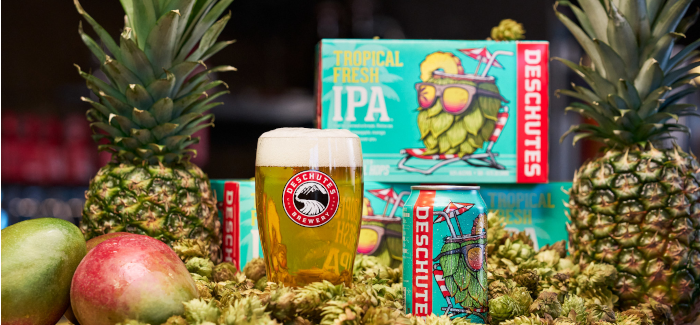 Deschutes Brewery has a new spring release: Tropical Fresh IPA. Chock full of tropical flavors, it's the perfect beer to savor as the weather warms up and thoughts of summer activities begin to surface.
"The brewing team was really inspired by the flavor attributes from the new, experimental, 586 hop," said communications manager Erin Rankin. Tropical Fresh IPA "includes notes of pineapple, mango and lychee and the malt bill delivers a really clean, crisp IPA!"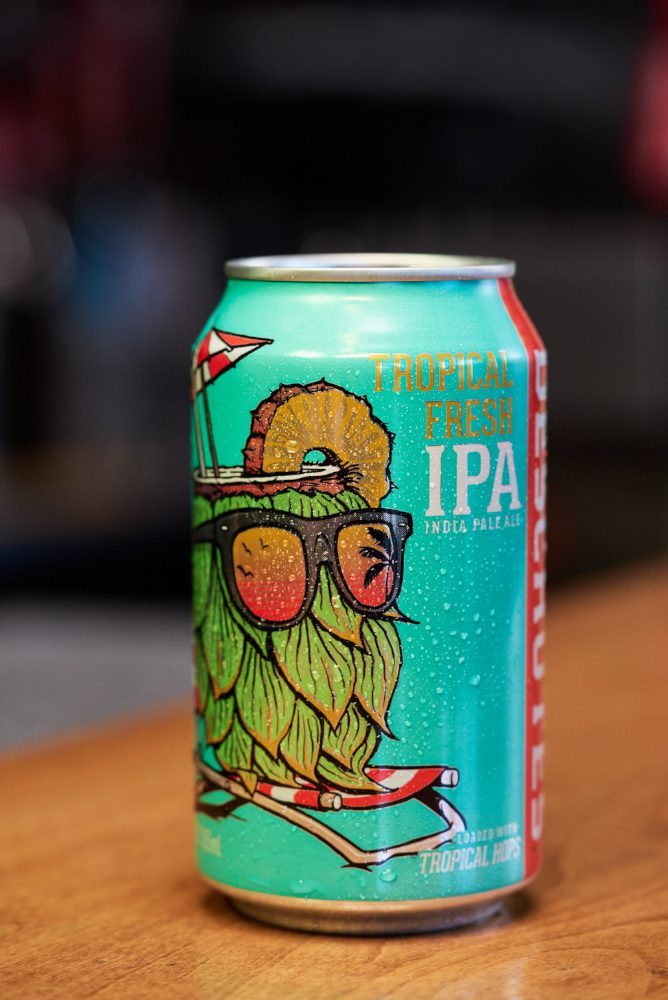 HBC 586, according to the Yakima Valley Hops website, is an experimental hop variety it describes as offering a medley of fruit: "mango, guava, lychee, citrus, with slight sulfur and herbal notes."
The experimental HBC 586 mingles with Mosaic, Simcoe and Strata, and sits on a malt bill of two-row pale and unmalted wheat, making Tropical Fresh IPA a clean, clear and freshly tropical tasting IPA. Tropical Fresh IPA reaches an ABV of 6.5% and has 50 IBUs.
Whether you grab some now or wait until the summer, Tropical Fresh IPA will make for a fresh addition to your beer fridge, with year-round, nationwide availability.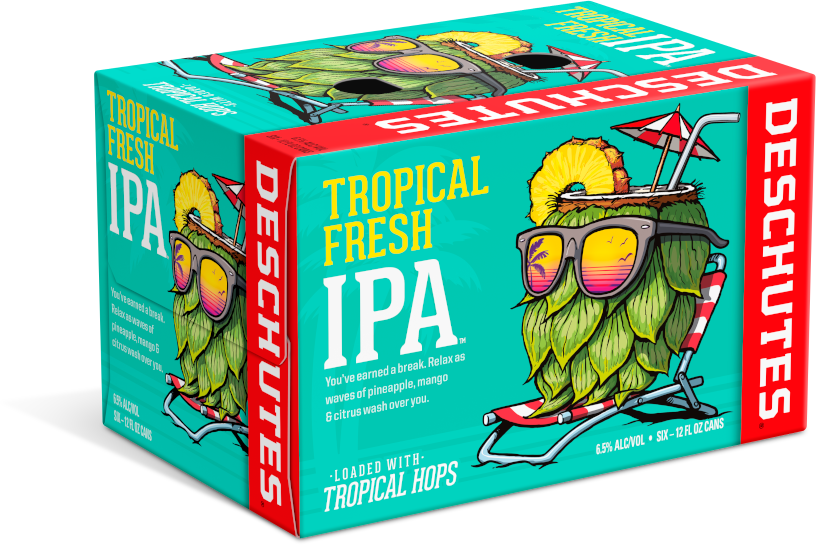 Photos courtesy of Deschutes Brewery
---