No Comments
2023 Collaboration Fest Official Beer List Features Over 120 Collabs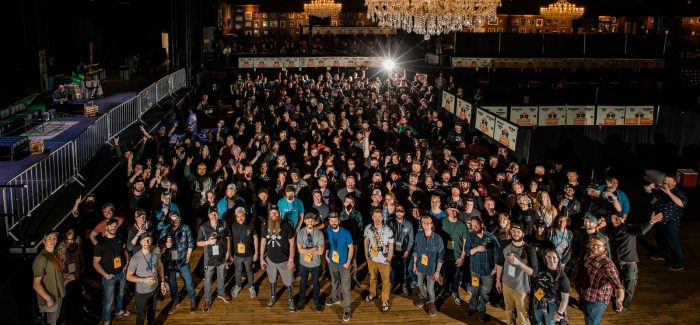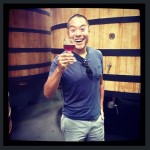 With just under two and a half weeks away from the 2023 Collaboration Fest, the Colorado Brewers Guild has finally revealed its official pour list for the festival. The one-of-a-kind event, which brings together local and national breweries to brew distinctly unique collaboration beers designed specifically to be showcased at the event will feature over 120 beers from over 170 collaborating breweries.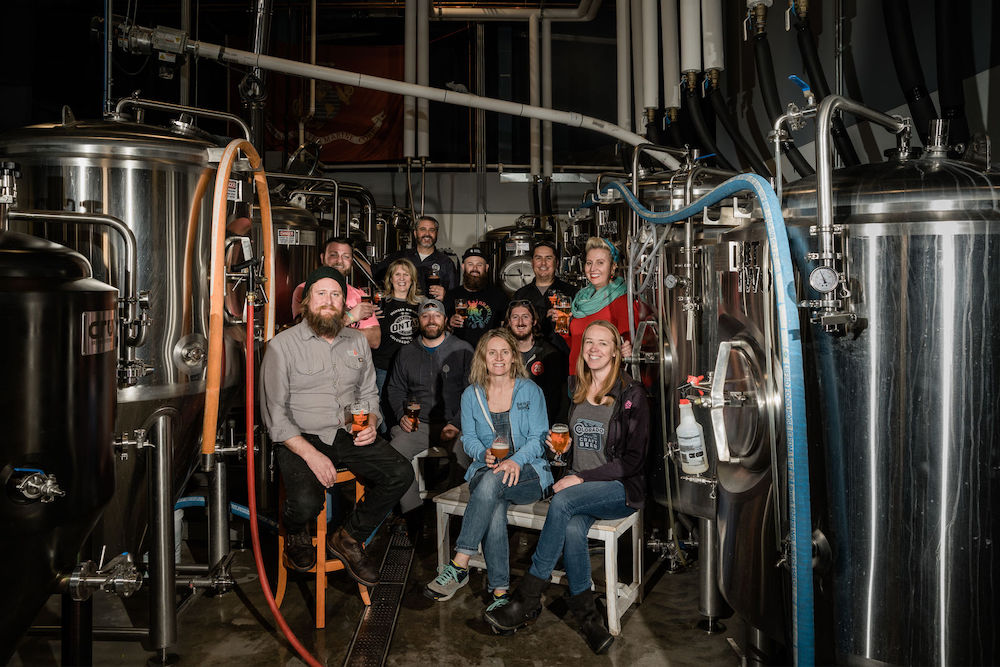 Because of the experimental nature of this festival, participants typically utilize this platform as a chance to showcase innovative new beer styles, stranger-than-normal ingredients, and innovative new techniques. This year's pour list will once again feature out-of-the-box entries including beers brewed with black squid ink, one brewed with oyster mushrooms, innovative entries utilizing thiolized yeast, and even a beer recipe generated by artificial intelligence.
This year's fest will take place on Saturday, March 25 from 2-6pm for VIP ticket holders and from 3-6pm for General Admission ticket holders at The Westin Westminster at 10600 Westminster Blvd, Westminster, CO.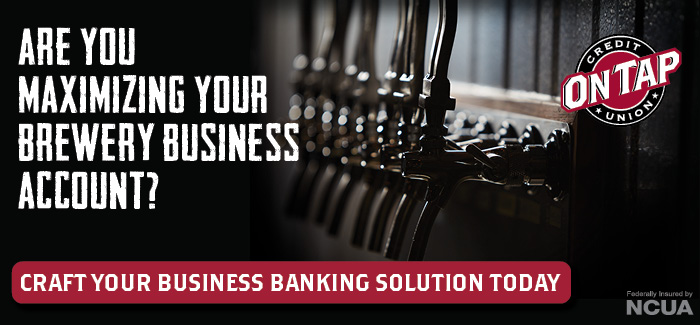 Without further ado, here's your preview of the 2023 Collaboration Fest Beer List.
| Brewery #1 | Brewery #2 | Collaborator #3 | Beer Name | Beer Style |
| --- | --- | --- | --- | --- |
| 105 West Brewing | The Elizabeth Brewing Company | | Calm Your Tips | Blackberry Spruce Tip Amber Ale |
| 6 and 40 Brewery | Barquentine Brewing Company | | Double Dragons Beat 'Em Up Ale | Barrel-Aged Imperial Blonde |
| 6 and 40 Brewery | WestFax Brewing Company | Landlocked Ales, Old 121 Brewhouse, Green Mountain Beer Company, Great Frontier Brewing Company | Parfet St Blues | Sour Patch Kids Sour Ale |
| A Bit Twisted Brewpub | The Elizabeth Brewing Company | | 40 Hop Virgin | Hazy IPA |
| A Bit Twisted Brewpub | Pub Pass (sponsor) | | Pub Pass Pistachio Pilsner | Pilsner |
| Angry James Brewery | Dillon Dam Brewery | Inland Island Yeast Laboratories (sponsor) | Local Nectar | West Coast IPA with Wildflower Honey |
| Angry James Brewery | Locavore Beer Works | | přátelé piva | Czech Pilsner |
| Baere Brewing Company | Mockery Brewing | | Mocking Baered Ep. 8: A Bunch of Soda Jerks | Experimental |
| Barrels & Bottles Brewery | OCC Brewing | | Monk By Day | Belgian Pilsner |
| Barrels & Bottles Brewery | Mojave Brewing Company (NV) | | Stems & Caps | American Light Lager brewed with oyster mushroom blend |
| Bent Barley Brewing Company | Wynkoop Brewing Company | | Roasted ChestNut Brown Ale | Nut Brown Ale |
| Bent Barley Brewing Company | Rotating Tap Comedy (sponsor) | | This Beer Tastes Funny! | Coffee Blonde Ale |
| Black Forest Brewing Company | Lost Way Brewery (NE) | | CONE IPA | American IPA |
| Broken Compass | Angry James Brewery | Outer Range Brewing Company | Mountain Goats | Oatmeal Stout |
| Broken Compass | Tres Litros | | Let it Ryed | Red Rye IPA |
| Bruz Beers | Ska Brewing Co | | Belgian Mohawk | Soured Belgian Wit with Meyer Lemon |
| BURLY Brewing Company | Dads of Castle Rock (sponsor) | Colorado Beer Guy | DoCR Stout | Dandelion, Oat, & Chocolate Rye Stout |
| Cabin Creek Brewing | Soulcraft Brewing | | Episode 1: The Phantasm Menace | Thiolized Hazy Pale Ale |
| Cannonball Creek Brewing Company | Heritage BBQ and Brewing Company (CA) | | Swiss Trail Pale | West Coast Pale Ale |
| Capitol Creek Brewery | Glenwood Canyon Brewing Co | | Party'ovascular | Italian Pilsner |
| Cellar West Artisan Ales | La Cumbre Brewing (NM) | | Convoy Lager | Franconian Lager |
| Chain Reaction Brewing | Coal Mine Ave Brewing | | | Experimental Sour |
| Cheluna Brewing Company | Dry Dock Brewing Co | | Super Kölsch | Fruited Kölsch |
| Cohesion Brewing Company | Monday Night Brewing (GA) | | Dub 12° | Polotmavý Ležák |
| Crystal Springs Brewing Company | River North Brewery | | | Fruited Blonde Ale |
| Danico Brewing Company | Jade Mountain Brewery & Teahouse | | | Blue Sour Double IPA with Coconut and Pineapple |
| Danico Brewing Company | Ursula Brewery | | Ye Olde Birch Beer | Birch Beer Inspired Sour Ale |
| Denver Beer Company - Lowry | El Rancho Colorado | | Bazoom! | Banana Hazy IPA |
| Denver Beer Company - Platte St. | Steep Brewing and Coffee Company | | Pumpernickel is My Safe Word | Imperial Rye Stout with Coffee & Caraway Seeds |
| Downhill Brewing | Los Dos Potrillos Cervecería | Barnett & Son Brewing Co. | Jam or Jelly? | Donut Brown Ale |
| Eddyline Brewing | Syndicate Brewing Co | | | Double IPA |
| El Rancho Colorado | Barnett & Son Brewing Co | | Star Party Snow Clad | Modern Pale Ale |
| Glenwood Canyon Brewing Co | Craftsman Brew Co | | Bubblenautics | Grodziskie |
| Gravity Brewing | Guanella Pass Brewing Company | | Porch Pickle | Cucumber Sour |
| Great Divide Brewing Co | Boneyard Beer (OR) | | Great Bones | West Coast IPA |
| Great Divide Brewing Co | Ratio Beerworks | River North Brewery, Howdy Beer, Odell Brewing Company Five Points Brewhouse, Inland Island Yeast Laboratories (sponsor) | Strong Like RiNo | Belgian Strong Ale |
| Great Divide Brewing Co | Dry Dock Brewing Co | | The Denver-Aurora Connector | Dry-Hopped West Coast IPA |
| Great Divide Brewing Co | Burns Family Artisan Ales | Hopsteiner (sponsor) | Willkommen! (Welcome!) | Nouveau Kölsch |
| Hello Brew Co | Wild Provisions Beer Project | | A Wild Hello | IPA and Saison Blend |
| Holidaily Brewing Co | Phantom Canyon Brewing Company | | Gluten Tag / Gluten (Free) Tag | Coffee Vienna Lager / Gluten-Free Coffee Vienna Lager |
| Holidaily Brewing Co | Buck Wild Brewing (CA) | | Slam Dunk Mint Cookie Stout | Gluten Free Pastry Stout |
| Iron Mule Brewery | Six Capital Brewing | | The Mystic Six Iron | Barrel Aged Braggot |
| Jade Mountain Brewery & Teahouse | Weldwerks Brewing Co | | Plum Blossom | Mochi Sour Ale brewed with Preserved Chinese Plums |
| Jagged Mountain Craft Brewery | Steeplejack Brewing Co (OR) | | Fungi Forager | Mushroom Saison |
| Jagged Mountain Craft Brewery | Vicious Cycle Brewing | | THICC | Sorbet Sour |
| Joyride Brewing Company | Call to Arms Brewing Company | | That's Why I Make the Medium Bucks | Hazy IPA |
| Joyride Brewing Company | Westbound & Down Brewing Company | | The Old Man's Money | Cold Double IPA |
| Joyride Brewing Company | 4 Noses Brewing Company | Elevation Beer Company, Broken Compass, Prost Brewing Company, Bierstadt, Station 26 Brewing Company, Primitive Beer, Jagged Mountain Craft Brewery, Hopsteiner (sponsor), Propagate Lab (sponsor), Root Shoot Malting (sponsor) | The Rice & Crispy Treat | Dry-Hopped Rice Lager |
| Left Hand Brewing Company | Bruz Beers | | Czech Your Coconut | Dark Czech Lager with Coconut |
| Liquid Mechanics Brewing Co | El Segundo Brewing Co (CA) | | West Coast Cartel | West Coast IPA |
| Living the Dream Brewing Co | New Terrain Brewing Co | | Chef's Coast | West Coast IPA with Botanicals |
| Living the Dream Brewing Co | Payette Brewing Co (ID) | | Three Monks Walk Into an Apiary | Belgian Tripel with Local Wildflower Honey |
| Lone Tree Brewing Company | Platt Park Brewing Co | | Thunder Thiolz | Triple IPA |
| Los Dos Potrillos Cervecería | River North Brewery | | Father Figure | Imperial Thiolized Pilsner |
| Loveland Aleworks | Wiley Roots Brewing Company | | Fluffernutter | Pastry Stout |
| MainStage Brewing Company | Crystal Springs Brewing Company | | FYK IPA | Thiolized West Coast IPA with Grapefruit |
| Mirror Image Brewing Co | Mountain Cowboy Brewing | | Sgt Pepper's Lonely Strawberry Club Band | Fruit Beer: Strawberry with Pepper |
| MobCraft Beer | Raices Brewing Company | Cheluna Brewing Company | Los Tres Homies / TBD / Cariño | Hoppy Mexican Lager / Cactus Witbier / Lulo Braggot |
| Mountain Toad Brewing | Smiling Toad Brewery | | Toad Likker | Chocolate Orange Imperial IPA |
| Mythmaker Brewing | Outworld Brewing | | Val-Hell-Yeah | Honey Heather Norwegian Kornøl |
| New Image Brewing Company | Offset Bier (UT) | | Blizzard of hhAAAps | Cryo Fresh Hop West Coast Pilsner |
| New Image Brewing Company | Cerebral Brewing | | Cryogenic Luau | Cryo Fresh Hop Hazy West Coast IPA |
| New Terrain Brewing Co | Fritz Family Brewers | | Presto Pils | Italian Pilsner |
| Novel Strand Brewing Company | Colorado Beer Media | | UNNAMED SOURCES | Unfiltered Hoppy Beer |
| Novel Strand Brewing Company | Cohesion Brewing Company | | Old School 10° | Altbier |
| Odd13 Brewing | Streetside Brewing (OH) | | Enigmatic Eddie | NEDIPA |
| Odell Brewing Company Five Points Brewhouse | Roadhouse Brewing Company (WY) | | Whoopsiedoodle IPA | American IPA |
| Odell Brewing Company Five Points Brewhouse | Storm Peak Brewing Company | | CGX Files | Juicy Double IPA |
| Odell Brewing Company Sloan's Lake Brewhouse | 4 Noses Brewing Company | Root Shoot Malting (sponsor) | Conjunct Experimental Pale Ale | Pale Ale |
| Odell Brewing Company Sloan's Lake Brewhouse | Resolute Brewing Company | | Maizebock | Imperial Mexican Lager |
| Odyssey Beerwerks | Launch Pad Brewery | | Don't Stir the Tanks! | Czech Pilsner |
| Old 121 Brewhouse | Ramblebine Brewing Co | | Negro Moleo | Chocolate Mole Baltic Porter |
| Old 121 Brewhouse | Banded Oak Brewing Co | | The Bots Made Us Do It | Wellness Beer |
| Oskar Blues Brewery | Vail Brewing Company | | Alligator Lizards | Double Cosmic New England Style IPA |
| Oskar Blues Brewery | Wasatch Brew Pub (UT) | | Lima Salada Grande | Imperial Lime Salted Pilsner |
| Our Mutual Friend Brewing Company | Elevation Beer Company | | Full Extent / Half Extent | Belgian Double / Belgian Quad brewed with maple syrup and sugar maple wood spirals |
| Outer Range Brewing Company | Perennial Artisan Ales (MO) | Hopsteiner (sponsor) | Collab Call | Hazy IPA |
| Peak View Brewing | LCB (Local Craft Beer) (CA) | | Purple Clouds | Double Hazy IPA with Blueberries |
| Peak View Brewing | Kodiac Brewing | | Squid Marks / Towelie's High Dive | Japanese Rice Lager with Black Squid Ink / Farmhouse Dry-Hopped with Lemon Drop |
| Peculier Ales | Call to Arms Brewing Company | | Careless Pilsner | Hoppy Pilsner |
| Phantom Canyon Brewing Company | OCC Brewing | | My Brothers Keeper / Hey! Amburana | Biere de Garde / Amburana-Aged Biere de Garde |
| Pikes Peak Brewing Co | Hopsteiner (sponsor) | | Mountain of the Sun | American Pale Ale |
| Primitive Beer | Purpose Brewing and Cellars | | Primitive with Purpose | Barrel-Aged Sour Blend |
| Primitive Beer | Novel Strand Brewing Company | | Jewish Space Laser | SponTEAneous Sparkles |
| Prost Brewing Company | Seedstock Brewing Company | | | Baltic Porter / Kölsch |
| Prost Brewing Company | Station 26 Brewing Company | | | Landbier (Keller Style Amber Lager) |
| Purpose Brewing and Cellars | Hello Brew Co | | Intentional Greetings | Rice Lager with Sake Yeast |
| Ramblebine Brewing Company | Base Camp Beer Works | | Takes Two to Mango | D'Agave barrel aged sour with mango and tajin |
| Ratio Beerworks | Beachwood Brewing (CA) | | Proportional Contribution | West Coast IPA |
| Red Swing Brewhouse | Launch Pad Brewery | | Matcha Wit | Belgian Wit |
| Resolute Brewing | Inland Island Yeast Laboratories (sponsor) | | Saison DuCrush | Saison/Lager |
| Rockyard Brewing Company | Iron Mule Brewery | | Mezek Pivo | Czech Amber Lager |
| Rockyard Brewing Company | Fair Winds Brewing Company (VA) | | Purple Denim IPA | West Coast Style IPA w/ Butterfly Pea Flowers |
| Rule 105 Brewing | Vicious Cycle Brewing | | Vicious Greality | Belgian Blonde Ale |
| Sanitas Brewing Co | Sunroom Brewing | | Cheers From Englewood | Cold IPA |
| Six Capital Brewing | Two22 Brew | | Shitake Bock | Shitake Mushroom and Nori Doppelbock |
| Ska Brewing Co | Cannonball Creek Brewing Company | | | West Coast Pilsner |
| Snowbank Brewing Company | Mythmaker Brewing | | It's Pronounced "Bayg-Ale" | Everything Bagel Rye Kvass |
| Snowbank Brewing Company | Peace Tree Brewing (IA) | | Molasses Madness | Molasses Brown Ale |
| Something Brewery | FlyteCo Brewing | | King Kong Ain't Got Nothing on Me! | Banana Cinnamon Wafer Ale |
| Something Brewery | Bull Horn Brewing | | The Syndicate of Wizards | Dark Cherry, Almond, & Yogurt Kettle Sour |
| Spangalang Brewery | Black Shirt Brewing | | Five Points Farmhouse | Saison |
| Storm Peak Brewing Company | StillWest Brewery & Grill (WY) | | The Ghost of Paulie Chestnuts / You and IPA | Chestnut Amber Lager / West Coast IPA |
| Strange Craft Beer Company | Guanella Pass Brewing Company | | Corner Boyz | Malt Liquor |
| Strange Craft Beer Company | Freetail Brewing Company (TX) | Brieux Carré Brewing Co. (LA) | Mittel Ménagement | Hoppy Lager |
| Sunroom Brewing | Over Yonder Brewing | | Over the Sunny Phantasm Falls | Phantasm Lager |
| Telluride Brewing Co | Live Slow Brewing | | Long Time Coming | West Coast IPA brewed with Thiolized Yeast |
| The Post Brewing Co | Bootstrap Brewing | | Rye-Pun | Rye Lager |
| The Very Nice Brewing Company | BJ's Brewhouse Boulder | | Brewers Prom | Porter Weisse |
| Timnath Beerwerks | Rock Cut Brewing Co | | Sideways to Helles / Lock, Stock, and Two Bourbon Barrels / Bring Your Barleywine to Work Day | Helles aged on pressed Mourvedre grape skins / Blended Barrel Aged Beer / American Barleywine |
| Tommyknocker Brewery | Grüvi | Sustainable Beverage Technologies | Summer Pils | Non-Alc Citrus Italian Pilsner |
| Tommyknocker Brewery | Cyprez Brewery (Mexico) | | Baltic Porter / Mexican-OLE! | Baltic Porter / Baltic Porter with Cocoa from Oaxaca, Mexico and Mole |
| Uhl's Brewing Co | Upslope Brewing Co | | I Pink A | Unfiltered Hazy DDH Pink IPA |
| Vail Brewing Company | Belleflower Brewing Co (ME) | | Wicked Clambake | NEIPA |
| Verboten Brewing and Barrel Project | Liquid Mechanics Brewing Co | | Muncherwein | Munichwine |
| Verboten Brewing and Barrel Project | Peculier Ales | | Taste the Biscuit | Barrel-Aged Barleywine |
| WestFax Brewing Company | Platt Park Brewing Co | | | Maibock |
| Wild Blue Yonder Brewing | Wandering Griffin (OH) | | Where the Wild Things Wander | Belgian Brown Ale |
| Wild Provisions Beer Project | Upslope Brewing Co | Uhl's Brewing Co | Tank Heist | Hoppy Dark Lager |
| Woods Boss Brewing Company | Fiction Beer Company | | Gone Walkabout | Australian Sparkling Ale |
| Wynkoop Brewing Co | Mirror Image Brewing Co | Fermly: Craft Beer Laboratory (sponsor) | Colfax Hipster | Imperial Hazy IPA |
---