No Comments
WeldWerks Brewing Celebrates Life As An Eight Year Old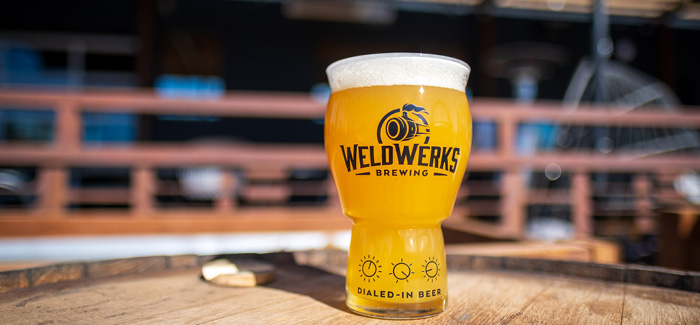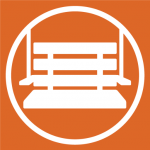 This past weekend I went to an 8-year-old's birthday party. It was awesome: I gorged myself on candy bars, played a ton of cool video games, and ate stacks of french toast until it was time to take a nap. Of course, the birthday party was for WeldWerks Brewing Co., so things were a little unique.
The candy bars were adjuncts within their Candy Bar Medianoche, a special Stout that kicked off the start of the anniversary celebration on Friday, March 3rd. It was aged in a freshly emptied 15-year Sazerac Rye barrel for over two years, then conditioned on caramel, roasted peanuts, and milk chocolate. This rich, boozy stout was the very embodiment of a deconstructed Snickers bar. Along with the special release of Candy Bar Medianoche, WeldWerks unveiled an additional seven beers for their 8th birthday, including three additional stouts (all available on draft or in bottle) and a very popular Hazy Double IPA collaboration with Great Notion Brewing called Lumber Juice.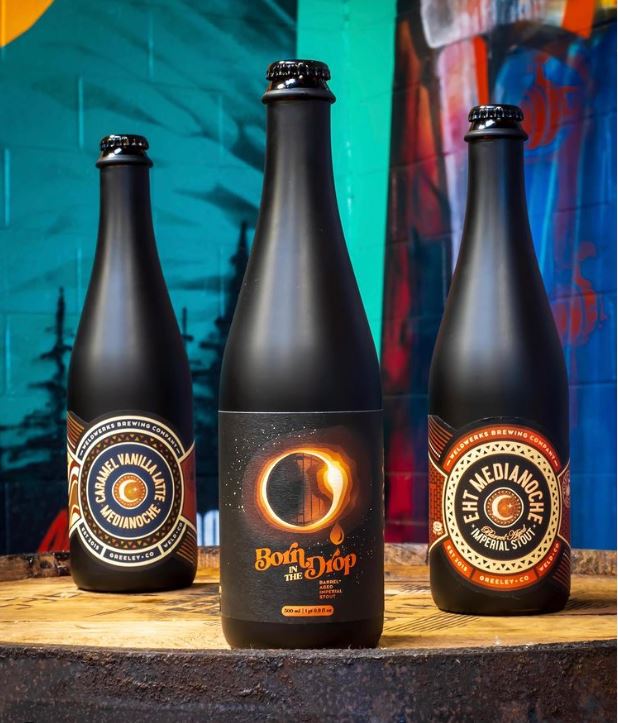 The aforementioned french toast was also not exactly traditional. The dish, hand-crafted by Chef Tim Meador who runs WeldWerks's in-house kitchen, was one of three available options at the sold-out anniversary brunch event on Sunday, March 5th. (In a nice bit of symmetry, Chef Tim also served up his dishes at WeldWerks's very first anniversary party, though back then it was out of his food truck The Tramp About.) The french toast featured a berry compote made from WeldWerks's Blueberry & Huckleberry Pie Sour Ale. Other menu items included an eggs benedict with maybe the best hollandaise ever made, and a savory corned beef skillet with potatoes, peppers, and onions. Brunchers were also provided drink tickets for special, one-of-a-kind beer cocktails made from the draft menu, such as a healthy pour of WeldWerks's new Caramel Vanilla Latte Medianoche with coffee and cream added, or their Long Bones Mexican Lager with tomato juice, Worcestershire, hot sauce, lime, and tajin.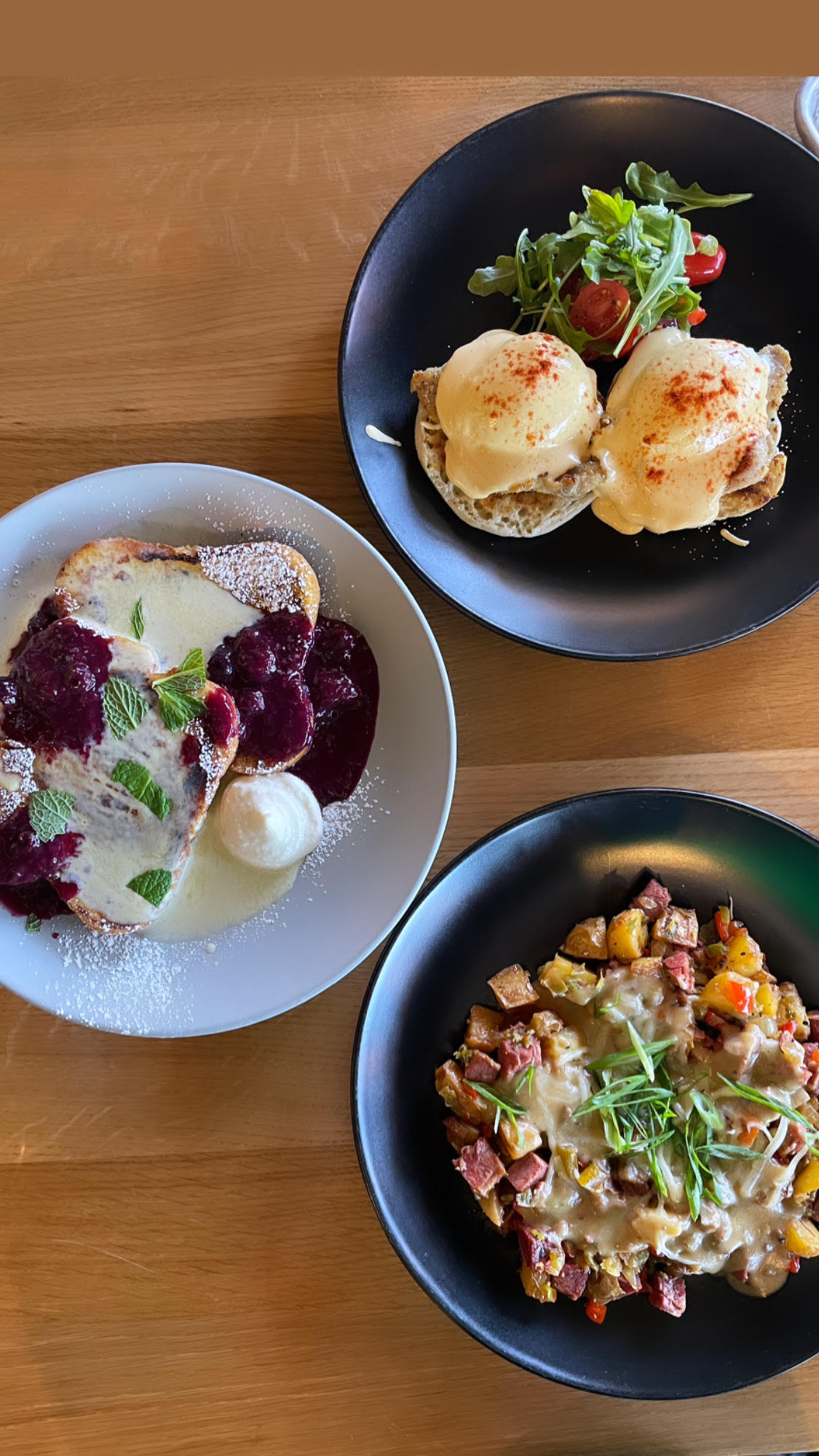 Lastly, the video games were a collection of classic arcade machines brought in for the weekend (mostly from the WeldWerks' team personal collections). Guests were able to hang out, play with their friends, and order beer from a secondary space originally intended for overflow in case the party got too crowded. The space, just a few steps outside from the main taproom, is clearly a work in progress but already has the bones of a classic WeldWerks winner: it was welcoming, it was fun, and it had beer. Kristin Popcheff, WeldWerks's Director of Events and Experience, told us that they plan to use this secondary space for more fun events in the future.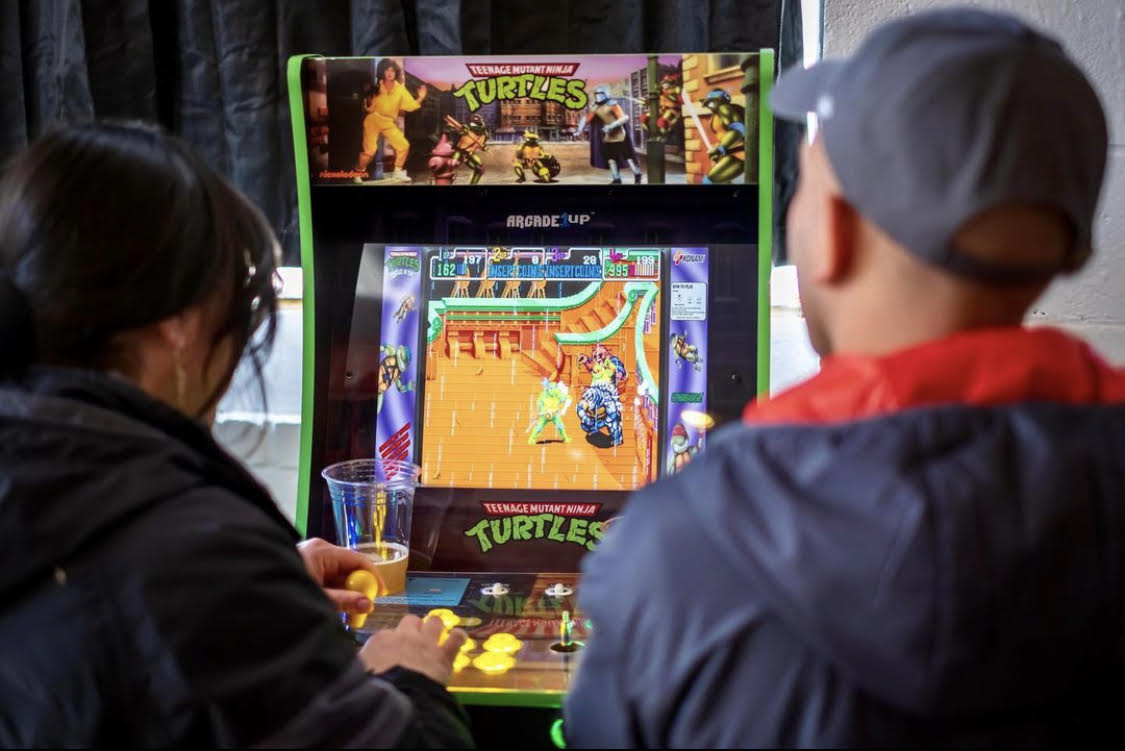 All in all, turning 8 years old seems to have brought out the best in WeldWerks Brewing. They shared some fantastic beer, hosted an incredible brunch, and even let their guests use the good video game controllers. How many other 8-year-olds are that cool?
Feature image courtesy of WeldWerks Brewing. 
---