No Comments
WeldWerks Announces Bourbon Brandy & Peanut Butter Medianoche Release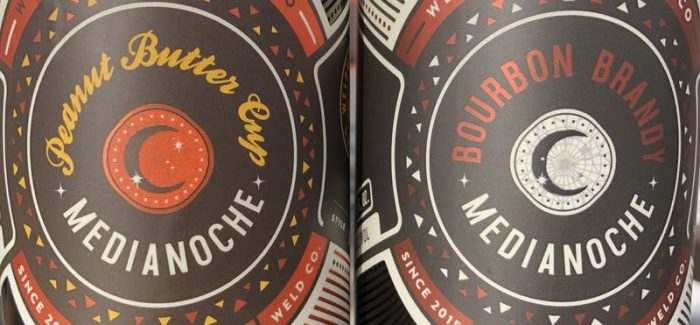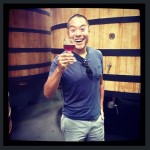 In the ever elusive world of beer rarity and hype, one of Colorado's most heralded breweries has announced the next big release that's sure to garner instant attention. WeldWerks Brewing, out of Greeley, CO, announced this morning that it will be releasing Bourbon Brandy Medianoche and Peanut Butter Medianoche as the next two installments in their vaunted bourbon barrel-aged stout series.
Peanut Butter Medianoche, in particular, received high praise as the highest ranked beer on Untappd from this year's 2018 Great American Beer Festival. For the upcoming release of Peanut Butter Medianoche, WeldWerks aged the base Imperial Stout in freshly emptied Breckenridge Distillery bourbon barrels ranging in age from 7 to 12 years, as well as freshly emptied Woodford Reserve® Double Oaked barrels, that previously aged Medianoche for 16 to 24 months. They then aged the finished barrel-aged blend on peanut flour and over 15 lbs per bbl of Reese's® peanut butter cups.
For Bourbon Brandy Medianoche, their base Imperial Stout spent 24 months in 2016 Woodford Reserve® Master Collection™ barrels, which were former American oak brandy casks used to finish mature Woodford Reserve for over two years. At 24 months in barrels, Bourbon Brandy Medianoche holds the distinction of the longest they have aged any Medianoche variant for rich barrel characteristics.
WeldWerks will be pre-selling both beers via Eventbrite this Saturday, December 1 at 10am MDT with Peanut Butter Medianoche running $32 and Bourbon Brandy Medianoche totaling $30. Beers must be picked up in-person at the brewery with a limit of two bottles per each variant and can be picked up the following times:
December 7-8: 12 pm to 10 pm
December 9: 12 pm to 5 pm
December 10-13: 12 pm to 9 pm
December 14-15: 12pm to 10 pm
December 16: 12 pm to 7 pm
WeldWerks also teased news yesterday that the 2019 WeldWerks Invitational would be taking place on June 22, 2019. Mark your calendars as this year's fest featured one of the best collections of beer talent we've encountered all in one place. Check here for a full recap.
---