No Comments
Three Notch'd Brewing Company | Minute Man New England Style IPA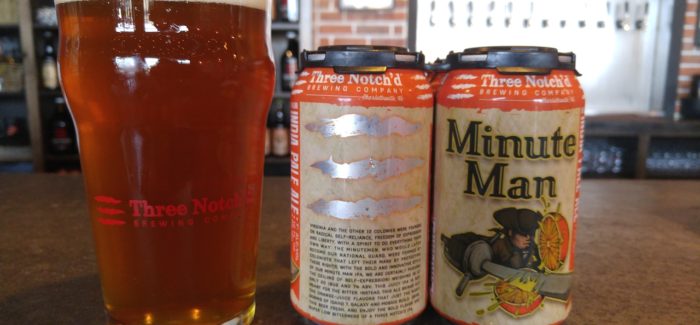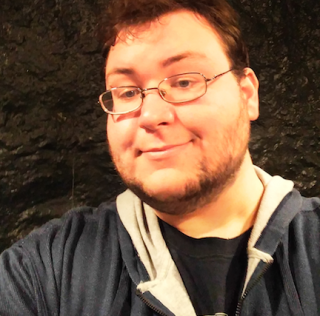 ABV: 7% | IBU: 20
Have you ever had an incredible taproom-only beer and wondered if it'll ever come back? Three Notch'd Brewing Company out of Charlottesville, Virgina is all about producing exciting, innovative new beers on a weekly basis. The brewery has even expanded this philosophy at their satellite taprooms in Harrisonburg and Richmond thanks to dedicated small batch managers. And the greatest success to come from this the yearning to create, is the New England Style IPA, Minute Man.
Minute Man is the result of brewmaster Dave Warwick's love for creating IPAs. The beer was first released in the summer of 2016 as his way of testing out the New England IPA style. Early batches made with citra and the low bitterness palate made it a favorite at the taproom, soon promoting it from one-time private to summer seasonal.
By the time October rolled around, Three Notch'd created a hotline asking drinkers to tell the company what they thought about Minute Man. In January 2017, Minute Man would become a flagship joining the ranks of 40 Mile IPA and No Veto Brown thanks to overwhelming support and demand from the central Virginia and DC markets. This gives Minute Man the exception of being the most accessible New England IPA the state has to offer, served at the immensely reasonable price of $12 for a six-pack.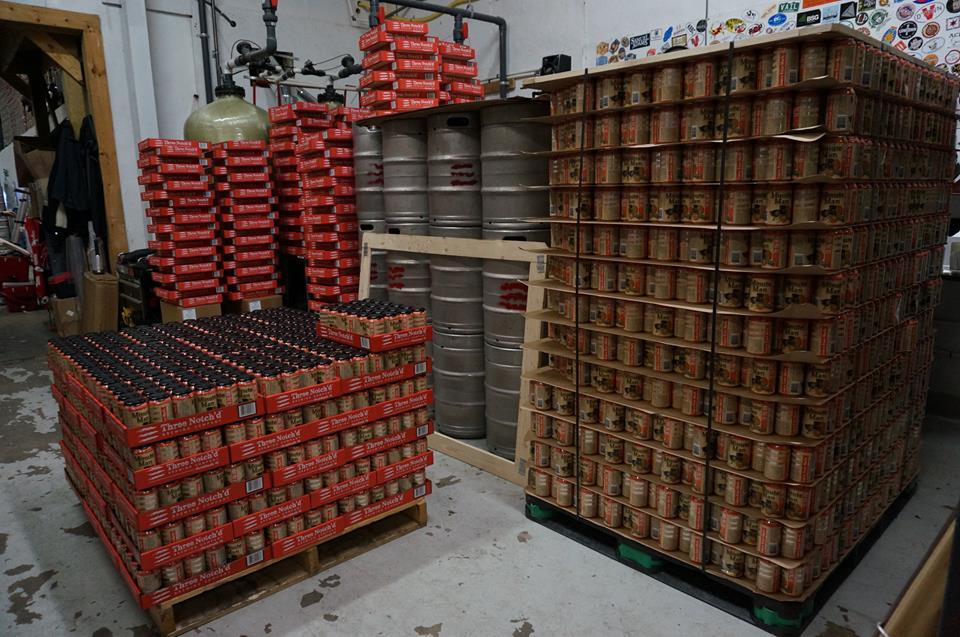 This juicy IPA represents a defiant and valiant change in style reminiscent of those brave men who stood for what they believe in. As explained on the can:
"Virginia and the other 12 colonies were founded on radical self-reliance, freedom of expression and liberty, with a spirit to do everything their own way. The Minutemen, who would later become our National Guard, were formed by colonists that left their mark by protecting these rights."

-George Kastendike, CEO of Three Notch'd Brewing Company
Minute Man certainly speaks up to its title featuring a bright, golden orange body and a stalwart creamy head. The aroma erupts in hoppy citrus featuring shades of orange, tangerine and pineapple. This isn't very hazy compared to the super dank interpretations of the style, but I imagine Three Notch'd wanted to hit that sweet balance of being a fruit forward, low bitterness beer and not a hop milkshake. You certainly get that unique benefit by using Idaho 7 hops, a pungent new variety of hop with heavy tropical fruit notes. The Idaho 7 Hops are mixed with mosiac and galaxy for a stellar combination.
Three Notch'd made a great choice making this beer year-round because it's my new favorite of their flagships. The taste is wonderfully juicy, matching beautifully with what the aroma promised. Yet going back to the beer even as it warms up or foams out brings a new citrus burst with every sip. That low bitterness makes the beer deceptively quenchable, perfect as a six-pack for your beer fans that demand high flavor. This is a beer I'd recommend to anyone who wants to rediscover the greatness of this super hoppy variety of beer. Three Notch'd has certainly left its mark with this beer like the brave men it pays tribute to.
---