New England Style – PorchDrinking.com
December 30, 2019 | Dave Drury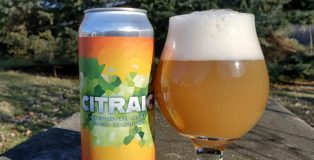 Lil Beaver Brewery comes from Bloomington, Illinois—a town nearly smack dab in the middle of the state—and has been brewing up tasty treats since 2017.
They are fresh off their great performance at FoBAB, when we listed them as one of the best newcomers, and are finally starting to expand more and more throughout Illinois. The vast majority of their brews are Stouts but they have also made a name for themselves producing some tasty hazy Pale Ales and IPAs. Read More
April 4, 2017 | Scott Johnson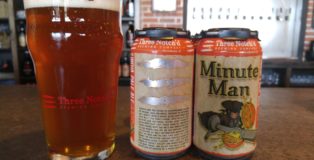 ABV: 7% | IBU: 20
Have you ever had an incredible taproom-only beer and wondered if it'll ever come back? Three Notch'd Brewing Company out of Charlottesville, Virgina is all about producing exciting, innovative new beers on a weekly basis. The brewery has even expanded this philosophy at their satellite taprooms in Harrisonburg and Richmond thanks to dedicated small batch managers. And the greatest success to come from this the yearning to create, is the New England Style IPA, Minute Man.