No Comments
Cherry Street Brewing | Sun Is High IPA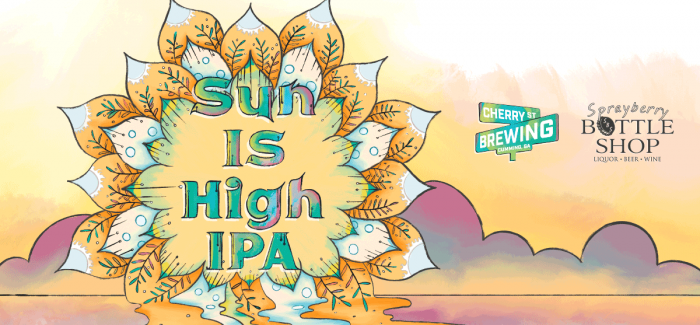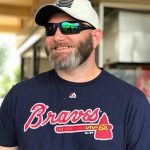 Can you believe that we're already approaching the end of summer? Here in the south, vacations have come and gone and we are transitioning back into our normal routines. School has started back, the evenings are starting to get darker a little bit earlier, and college football is just around the corner. This is the perfect time to just sit back and reflect upon how the summer has gone. Cumming, GA-based Cherry Street Brewing has the perfect beer for you to kick back and relax with.
Cherry Street Brewing partnered up with local bottle shop legend Brij Patel, owner of Sprayberry Bottle Shop in Marietta, GA. While Patel may not be a brewer or own a brewery, he's no stranger to being in on some of the most sought-after collaborations with the best local breweries that Georgia has to offer. This time, he teamed up with Cherry Street Brewing alongside Nick Tanner, the founder and brewmaster at Cherry Street Brewing. What Tanner, Patel and the team at Cherry Street came up with is a juicy, triple dry-hopped Hazy IPA monster of a beer weighing in at 10% ABV called Sun Is High.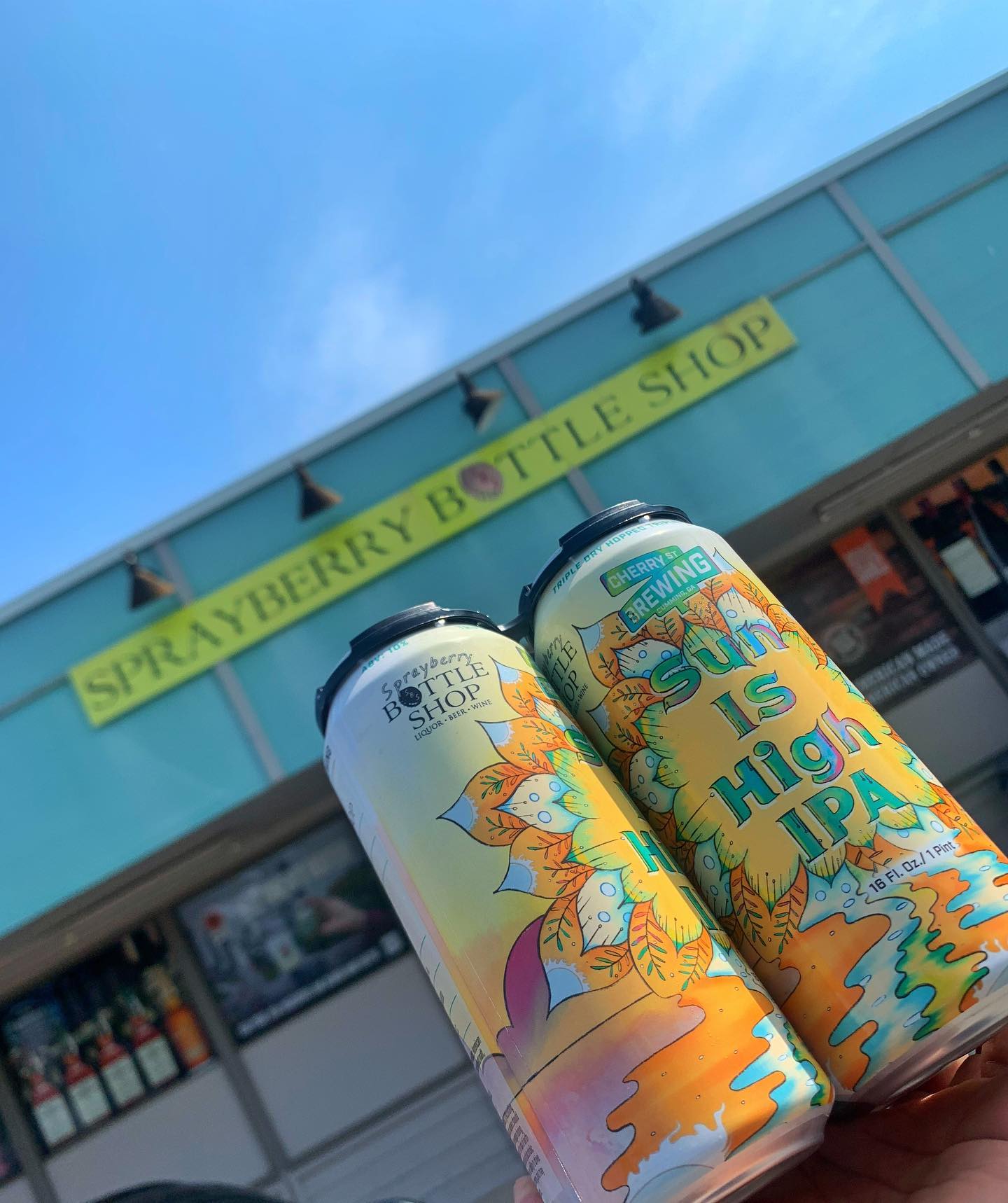 Collaborate and listen
We asked Tanner how a collaboration like this with an individual works and to provide some insight behind the collaboration process. Tanner said the short answer is seeing what the retailer can comfortably sell in a time period and if the brewery can accommodate that.
When you combine a beer like this with a brewery like Cherry Street and a bottle shop like Sprayberry, Nick said, "It's an automatic sale, so it's beneficial to the brewery. Sometimes, prices can be negotiated depending on ingredients and selling points and this is the route we take with our Barrel-Aged Collabs with local retailers, restaurants and clubs."
As far as teaming up with Sprayberry Bottle shop, Nick said, "Brij is a major supporter of the local craft beer scene. He loves to build relationships and these types of relationships are typically two-way streets."
Sprayberry has been one of Cherry Street's top accounts since they started canning four years ago. Tanner said Patel is good about staying ahead of the trends and always provides great feedback to the breweries on how things are going in the market.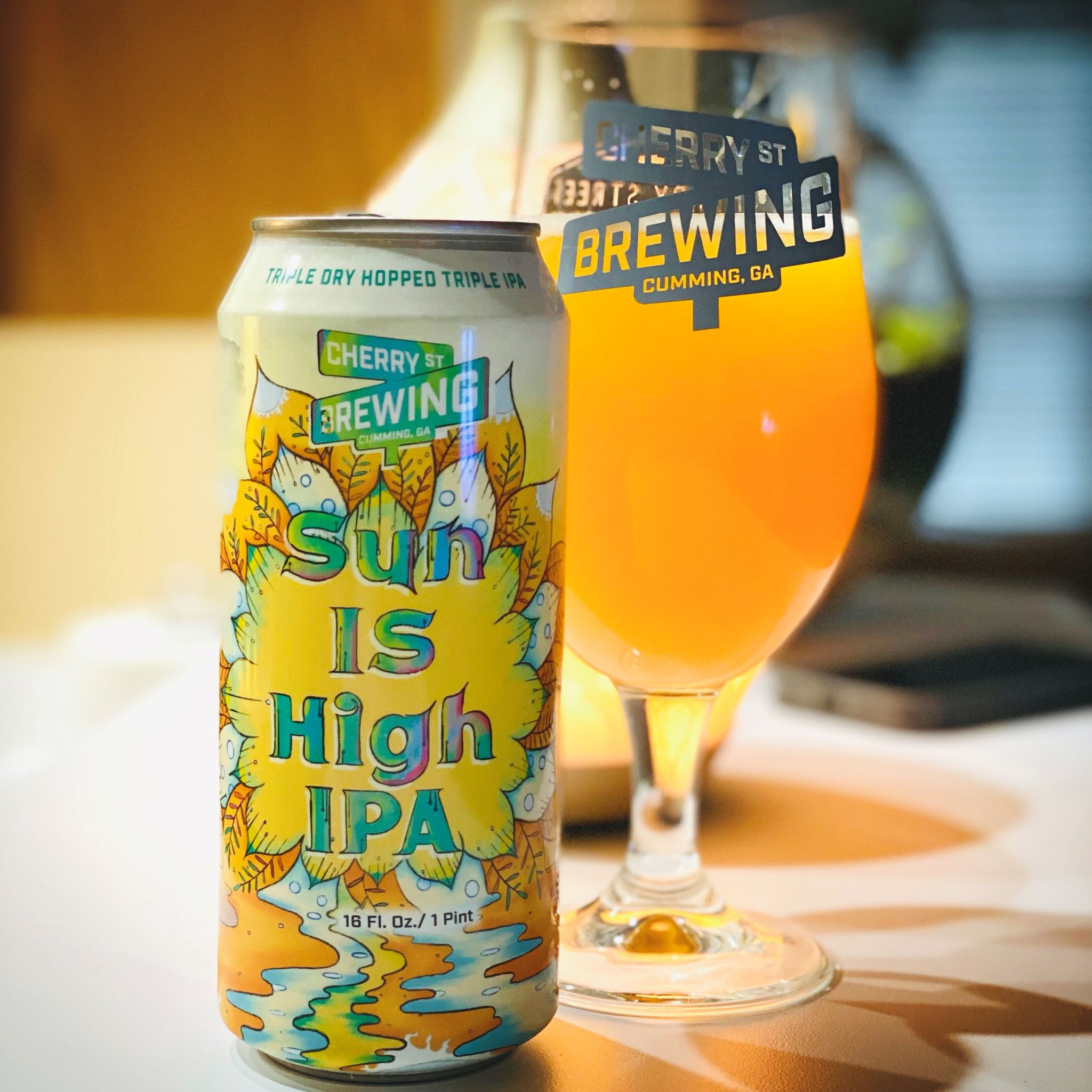 When asked about the naming of this beer, Tanner explained that Sun Is High is in honor of the pinnacle of summer.
"There is a buildup leading into summer from spring with massive hopes and expectations of the perfect summer, involving trips, friends, parties and more," he said. "Then you hit the pinnacle in the middle, this is time to chill, relax and reflect, after this you have little time to finish your perfect summer and prepare for the fall. There is always that moment in every summer where you just sit back and smile."
It's what's inside that counts
Sun Is High is a triple dry-hopped Hazy IPA. This beer is dripping with flavorful goodness by way of Cashmere, Sabro and Galaxy hops. This beer is a marriage of three different beers that Cherry Street has done this year: "I'll not say which three beers they are, but I'm sure many people can guess at what they are," Tanner said.
Tanner wanted to do something unique with this beer and use the hops combo above as opposed to hops commonly used in IPAs such as Mosaic and Citra. While this beer is a huge beer by volume at 10%, it does not drink that way. It has a soft, pillowy mouthfeel that seemingly rolls through the palate effortlessly. This can be attributed to the use of Pilsner malt and flaked oats; this combination adds a smoothness that creates that oh-so-smooth mouthfeel. Tanner said that this beer doesn't drink heavy because of the amount of dry hops and the varieties of them.
"These hops are designed to be fruitier in nature rather than providing a discernible bitterness," Tanner said.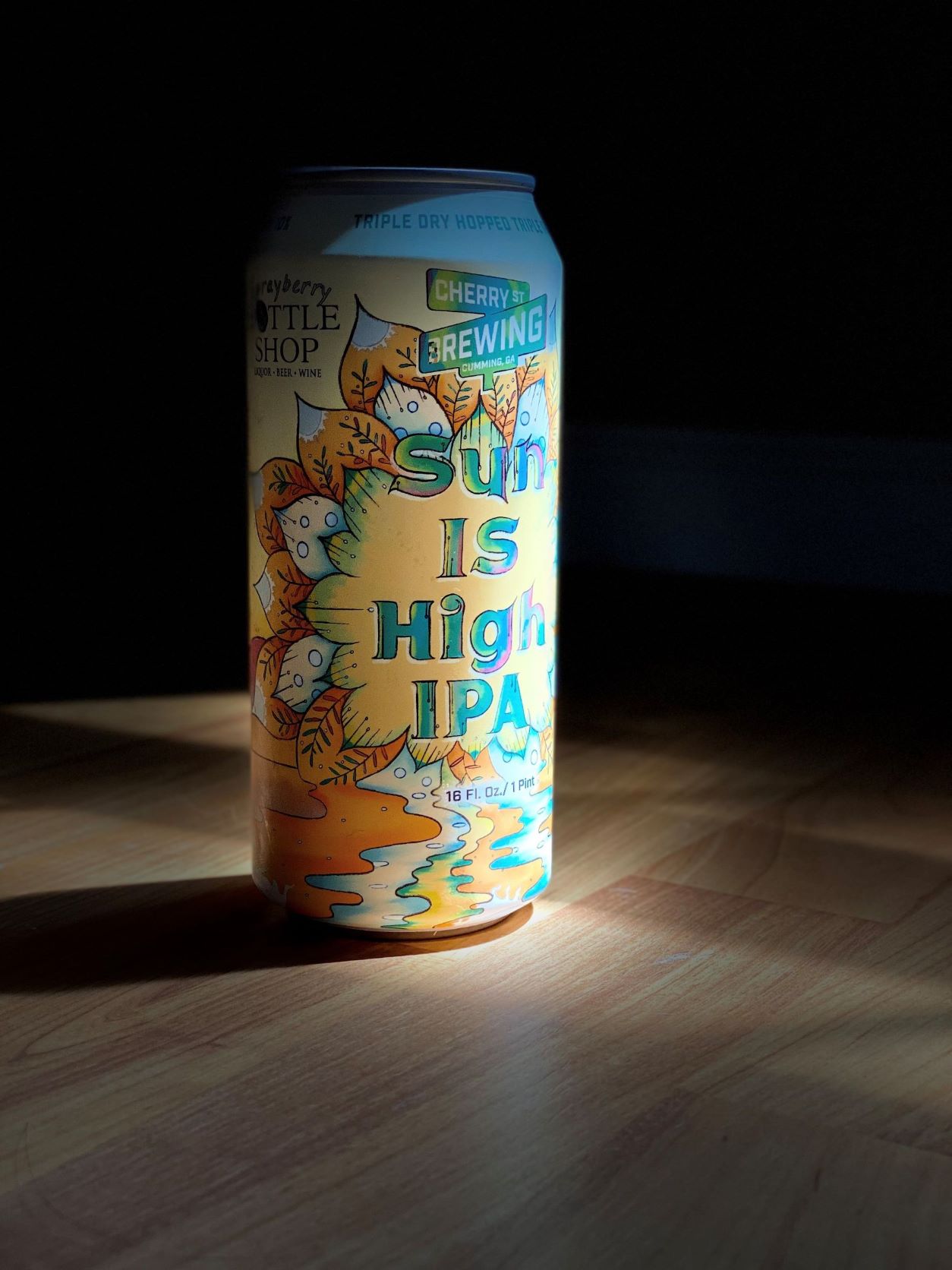 In the end, this collaboration was a true effort by the Marketing and Sales teams at Cherry Street with help from Patel at Sprayberry Bottle shop. Cherry Street Brewing is a growing and expanding company: This year they're adding a third location in Chattanooga as a production facility and increasing their staffing and positions.
"We are truly excited to provide more unique experiences in the very near future," Tanner said.
We here at PorchDrinking are looking forward to those unique upcoming experiences in the future, too. If you see this beer near you out in the wild, do yourself a favor and grab a four-pack or two–you won't regret it!
---