No Comments
Southbound Brewing Co. | Cosmic Howdy New England IPA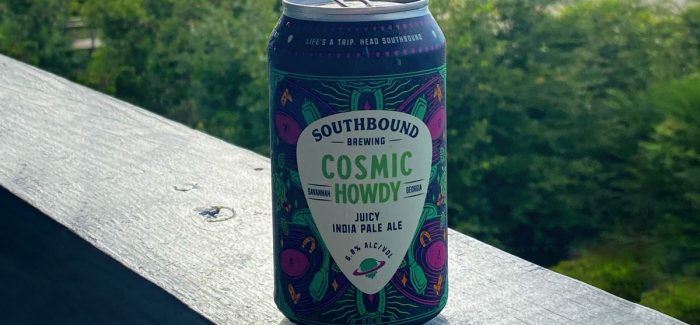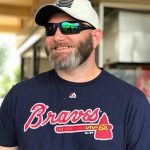 Picture this: You're at the beach, kicked back in your chair while soaking up the sun and enjoying the sound of the crashing waves. There's a slight breeze blowing through, and you can hear the distant sound of sea gulls somewhere down the beach. The only thing missing is a cold craft beer to fit in your hand. While there are many beers that can work in this situation, we have the perfect suggestion for you!
That beer is Cosmic Howdy, a New England style IPA from Southbound Brewing Company located in Savannah, Georgia. Cosmic Howdy is a relatively new beer from Southbound, but it's flavor more than makes up for its previous non-existence in the market. Hopped with El Dorado, Citra, Amarillo and Southern Cross, this beer packs a very nice tropical flavor punch. You can expect notes of citrus, melon, berry and pine, creating that perfect blend of bright tropical flavors with just the right amount of bitterness.
Of all the hops in this beer, we were most intrigued about the addition of Southern Cross hops. We spoke with Smith Mathews, the founder and brewmaster for Southbound Brewing Company, and he had this to say about that particular hop varietal: "Southern Cross is a totally underrated hop. It provides an epic, bright citrus and pungent lemon base that supports the dank hop varieties layered on top." Smith went on to say that "it's the foundation that gives this beer depth and complexity, which is hard to achieve in a Juicy IPA when most examples are one dimensional." We couldn't agree more with what Smith had to say. This beer really does deliver a nice depth of well-rounded flavor.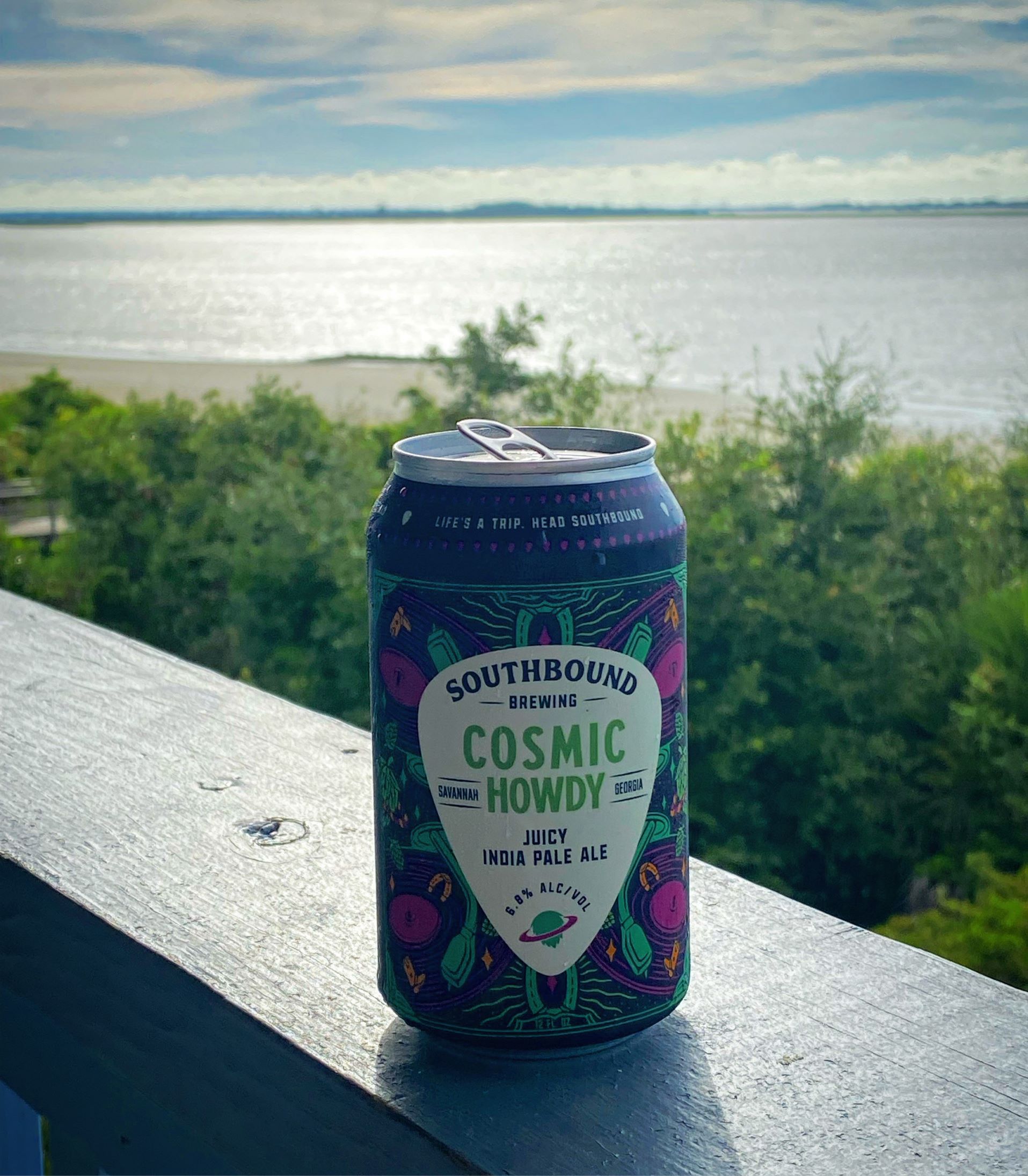 Smith, who creates all the beer recipes, has been doing this professionally for over a decade. He went to school for it, and he's self-proclaimed to have it really dialed in now. Judging by this beer and the other beers we've had from Southbound, we agree that he has things dialed in over at Southbound.
In describing this beer, Smith said that "Cosmic Howdy is a great example of a Juicy IPA. It has some haze but is definitely more juice forward. The malt bill builds a medium body, with an almost creamy mouthfeel. Overall, it's really balanced and it's just a nice beer you can just kick back and enjoy a few of."
We asked Smith about the 6.5% ABV and if they ever considered making it into a Double IPA.  "Well, 6.8 could definitely be a kick in the pants, but with this beer being a western space-themed beer, we figured most space cowboys could handle it." Which brings us to the naming of the beer," he said.
The beer name is a slight nod to a few songs by some of their favorites at Southbound, including Steve Miller and Widespread Panic. Maybe you'll find yourselves humming along to Space Cowboy by Steve Miller before you finish reading this? The can design is a little more retro western meets 60's space race on a music turn table. "We thought it was a fun theme and it matches the beer very well," noted Smith.
If you can find this beer where you live, or even if you are just visiting the area, do yourself a favor and seek this out. You won't be disappointed!
---