No Comments
3 Floyds Brewing | Crushing Mass BA Coffee Stout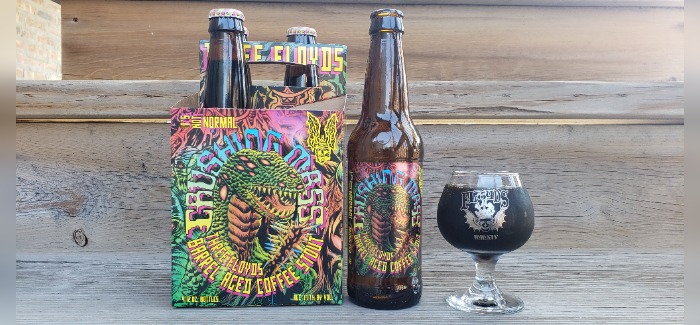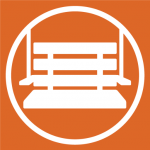 Not every brewery has the bravado to put out a beer with the sheer coffee firepower contained in a bottle of Crushing Mass. 3 Floyds Brewing in Munster, IN is certainly not like every brewery. Crushing Mass is the latest example of 3 Floyds Brewing living up to their moniker of "It's Not Normal" while still putting out a dazzling Barrel-Aged Coffee Stout.
Now That's What I Call Coffee
Depending on how deep you've gone down the craft beer rabbit hole, you may at some point have played "guess the stout adjunct." Guess the adjunct is ostensibly a blind taste test with some difficulty taken out by naming the beer style and simply trying to guess what delicious complimentary ingredients are present. The game isn't as difficult as a straight-up blind taste test, but sweet and delicate adjuncts added to big and sometimes Barrel-Aged Stouts can be tricky.  
Playing Guess the Adjunct with Crushing Mass from 3 Floyds has got to be the easiest game ever played. That's because the coffee is so present in the nose and the taste that it would be impossible not to name this beer as a Coffee Stout to the nth degree. The only real danger would be in identifying it as outright coffee concentrate. If you can't identify the coffee in Crushing Mass, it's time to take a Covid test. 
Crushing Mass is a Coffee Stout for everyone that enjoys a Stout and it will really resonate with fanatic coffee enthusiasts who want that extra punch.
A Bit About 3 Floyds Brewing
As part of the early wave of modern craft beer, 3 Floyds Brewing is well known in the midwest and increasingly throughout the United States. 3 Floyds started brewing beer in a garage in 1996 and opened its current facility in 2000 in Munster in Northwest Indiana. 
For many years, 3 Floyds beers were highly sought after but hard to find – even in nearby Chicago, Illinois. Thankfully, production has increased along with the distribution area. You can now find 3 Floyds brews in 19 different states.   
The most well-known 3 Floyds beers are Zombie Dust, Alpha King, and Gumballhead. 3 Floyds also has experimental and seasonal beers like today's Crushing Mass and the epic Dark Lord. Dark Lord is the massive Russian Imperial Stout that helped put them on the map with its big taste, limited supply, and accompanying metal music festival.
Crushing Mass
Crushing Mass falls into the area between a flagship beer like Zombie Dust and the rare and mega-hyped Dark Lord. It's a premium limited release, which means it will be available on some shelves (in addition to the 3 Floyds retail kiosk in Munster) which is amazing for a beer of this quality. 
Before you even open this beer, you know you'll be in for something special. The 4-Pack holder and bottles are covered in a combination of sea serpents, demonic mummies, and spiked battle weapons. Even though 3 Floyds is known for intense and metal graphics, their designs continue to amaze.
View this post on Instagram
The moment you open the bottle, the intoxicating coffee scent is present. The liquid is on the thin side compared to other high octane stouts, but there is still good body. The sweet and roasty coffee aroma only intensifies after being poured into a tulip glass. 
Right out of the refrigerator, this beer is very smooth and a bit bitter with enormous coffee. As it warms up there is still some nice bitterness, but it melds into a luscious and creamy coffee flavor. It really takes you through the range from velvety coffee to bitter chocolate on the back end. There is some sweetness and heat, but it's exceptionally smooth for a Barrel-Aged Stout that clocks in at 15.1% ABV. The first batch of Crushing Mass hit the world in October of 2021 and the current batch went on sale in August of 2022.    
Dark Matter Coffee and Willett Bourbon
Crushing Mass is brewed using Dark Matter Coffee from Chicago. Once brewed and ready for a rest, this Coffee Stout ages for over a year in Willett Bourbon barrels. The result is a coffee beer lover's dream. Crushing Mass, although huge, would make a nice beer for a nightcap year-round and is perfect for any time you would normally have a Stout. Crushing Mass may not be normal but who needs normal when you can have an out-of-this-world Barrel-Aged Coffee Stout? 
---