No Comments
Rhinegeist Brewing | Knowledge Imperial IPA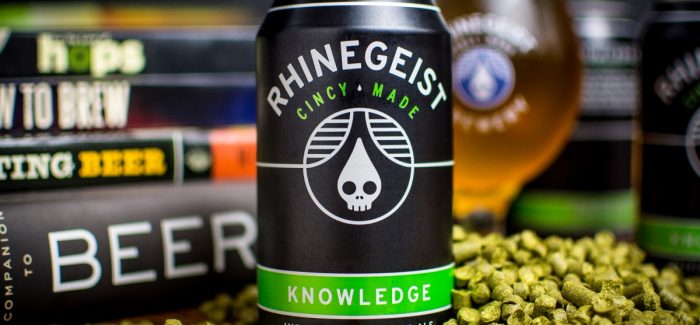 Autumn can be a very glorious yet polarizing time of year as the cool air begins to creep in and push out the warmth of summertime. For some, it marks the return of football season (yay, sports!), for others, it points to the return of the PSL (Pumpkin Spice Latte ala Starbucks), and still, for other hopefuls, it could mean getting to fret over your Major League Baseball team for the next month. The latter is what led me to this bold beer, Knowledge, an Imperial IPA by Rhinegeist Brewing.
If you follow baseball with any sort of regularity you know that the Cincinnati Reds (my team) have been, well, let's say… a thrill (read: lackluster) to watch for the last several years. So, what's one to do when there are only a handful of days of baseball left, and you want to ride out the last of the season but need some aid? Reach for some craft! So this week, I reached for Knowledge by Rhinegeist out of Cincinnati. I wanted to rep my team's town, and I was also in need of a beer with a little "umph".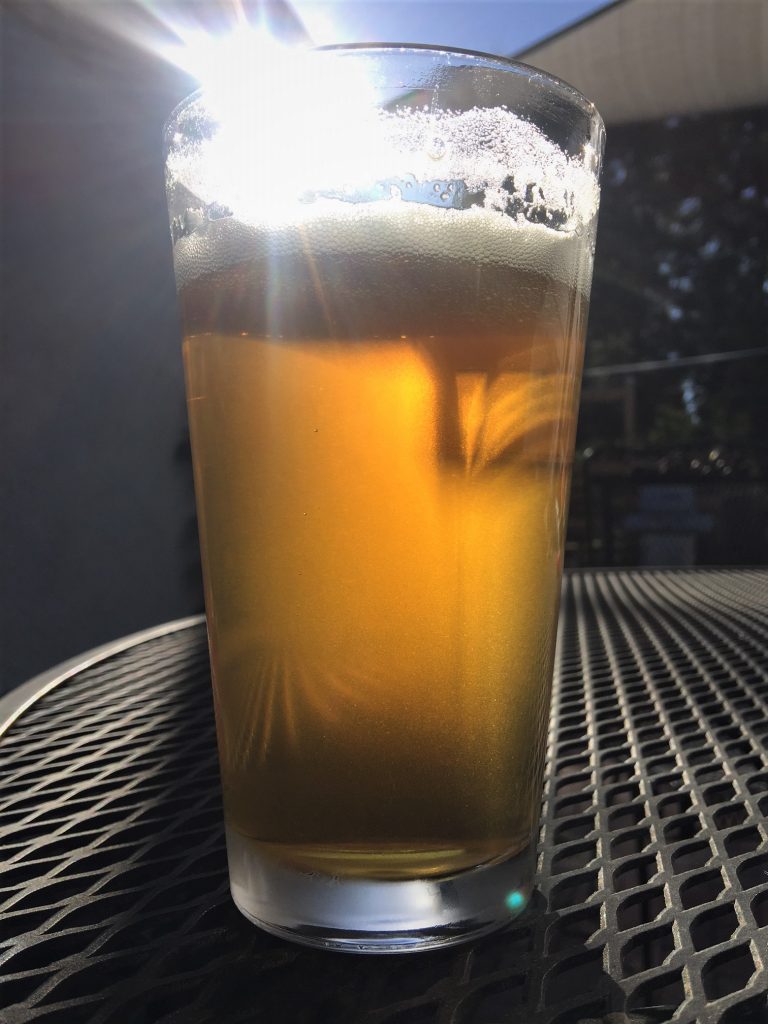 This Imperial IPA was just the right fix to help me survive the last few games of the MLB season with whimsy. A superbly floral/hop nose with a very piney bite makes for an unmistakable IPA that will keep you "pining" for more. This IPA is clear in color and very crushable for being 8.5% ABV. The aromatics of the beer are nearly the best part. Citrusy, pineapple/grapefruit goodness and hop aromas strike you before you can even take a sip. Extreme additions of American hops also lend notes of resinous pine to this dry, crisp Imperial IPA. Hops used in this beer are Simcoe, Centennial, Chinook, and Columbus. How did this beer come about? Rhinegeist provided the following backstory.
In 2016, we embarked on a lengthy, hop-minded mission: to brew an incredibly tasty Imperial IPA. We sourced hops, ideated, experimented and iterated, deliberately molding the intense and refined liquid that we pined for. In early 2017, we heard the secret music and Knowledge — Truth's big brother — was born.
Knowledge is a year-round brew for Rhinegeist (based out of Cincinnati); you can locate where it's available nationally on this interactive map on their website. The beer recently graduated from 4-packs into 6-packs for distribution, which makes this an even more attractive beer purchase.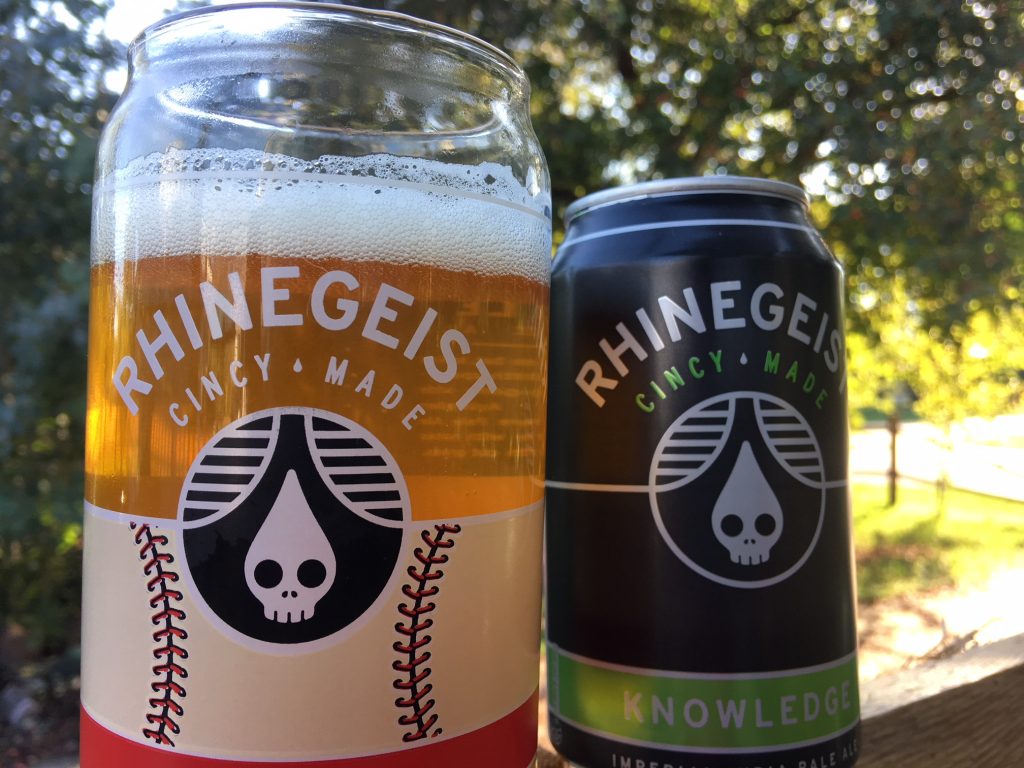 Perhaps you don't care about sports – you might be all the better for it. Either way, this IPA is suited to help you "sharpen perceptive depths in the studious night" according to Rhinegeist. And in a strange way, I can totally relate. Whether I'm trying to cope with sports or just kick back and enjoy a bold beer with big flavor, this is a beer that will enhance and amplify such experiences.
---