No Comments
5 Questions with New Belgium's R&D Brewer, Ross Koenigs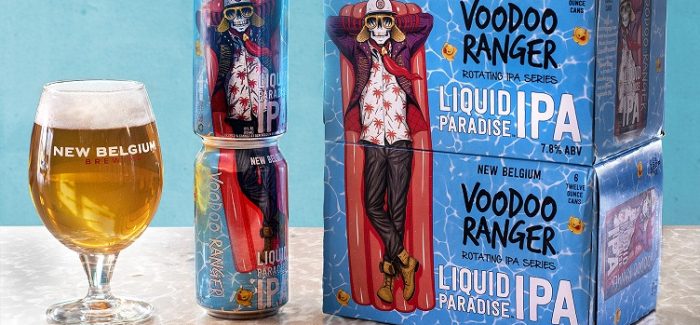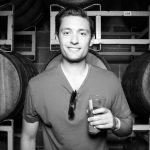 Colorado's New Belgium Brewing Company has been around for a long time (more than 25 years) and its beer portfolio has changed and adapted as the craft beer market grew up. While their excellent sour beer program and iconic Fat Tire Amber Ale remain staples of their lineup, New Belgium has made some interesting shifts in their IPA portfolio over the past few years to appeal to a younger, more adventurous and IPA-crazed beer drinking demographic. New Belgium retired their Ranger IPA in 2017 but the ethos of that brand now lives on in their popular Voodoo Ranger IPA lineup.
The standard Voodoo Ranger and its many variants give New Belgium the ability to adapt and stay nimble in the face of increased market demand for something new on a monthly—and sometimes weekly—basis. Their latest release, Voodoo Ranger Liquid Paradise IPA uses huge doses of Mosaic Incognito hops to stand out in a crowded IPA market. It's also the first of their new rotating IPA series aimed at giving the ever-curious consumer something bright, fresh and new on a consistent basis. Liquid Paradise is the brainchild of New Belgium's Research and Development Brewer, Ross Koenigs, who is well aware of the demands and pressure that come when operating in the cutthroat IPA market. We asked him five questions to find out more about the shift from Ranger to Voodoo, what he's most excited about and his view on the hopped-up business of creating buzzworthy IPAs.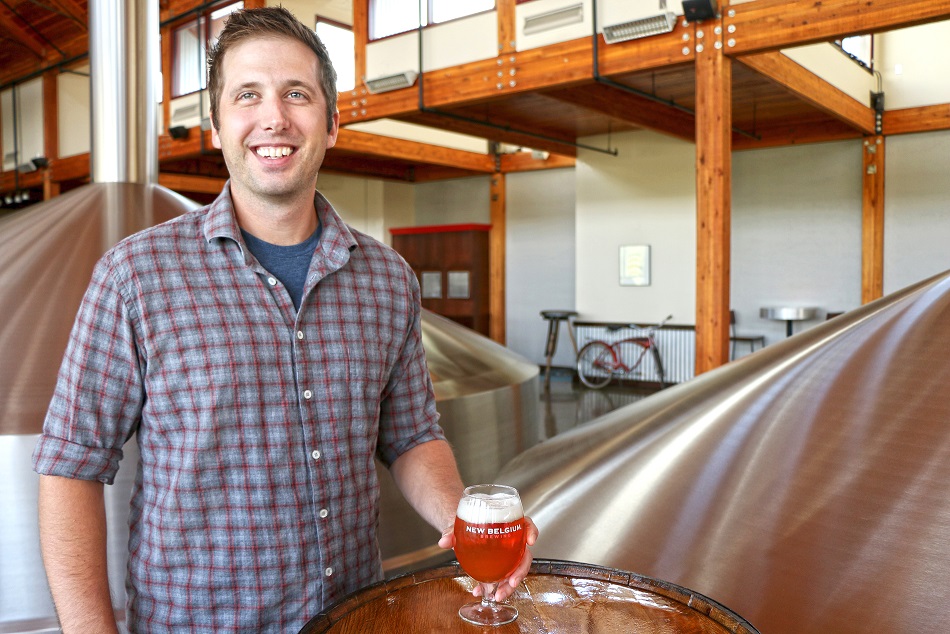 PD: What was the inspiration behind the original Voodoo Ranger?
RK: The inspiration for Voodoo Ranger was to simply to give our original Ranger brand a new look and feel by capitalizing on new hop varieties previously unavailable to New Belgium. The main hop we incorporated into the Voodoo recipe was Mosaic, which only existed in an experimental hop yard when we developed the original Ranger. It's funny: We are only a decade into New Belgium producing IPAs at any commercial scale and yet that feels like a lifetime ago. In that decade, we've learned a ton about how to make IPA and have been fortunate to learn from our friends and colleagues in the industry.
What is the biggest change or difference between Voodoo Ranger then and now?
Mostly hop composition. The original Ranger was an homage to the glory that is the Cascade hop. Voodoo Ranger is a tribute to the complexity of modern American hops. Mosaic is the primary dry hop, but we also throw in healthy amounts of Simcoe, Amarillo, Chinook and, of course, Cascade.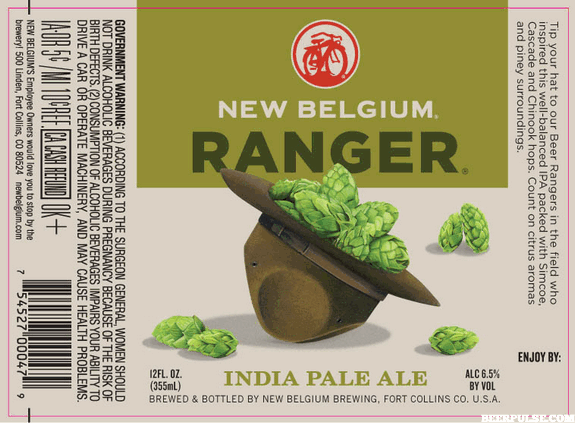 What are you most excited about with the rotating IPA line?
I'm most excited to really showcase the diversity and versatility of New Belgium as IPA makers. The entire series of beers is going to show off some of our new dry-hopping techniques that we've been developing for a few years. Liquid Paradise shows our chops in interpreting what is the modern West Coast IPA: very tropical hop driven, bright and balanced with a healthy bitterness. Juicifer (coming in April) will show our chops in making an innovative large scale version of a reinterpreted New England IPA: juicy, hazy and crushable. Finally, the third bit of the series is going to be crowdsourced. More to come on that down the road.
https://www.instagram.com/p/BsgndKoAK_K/
Do you think there's any added pressure or restrictions when brewing an IPA that is available nationwide instead of one specifically made for the taproom?
Absolutely. The biggest hurdles to overcome with a national IPA launch is flavor stability and flavor intensity. For flavor stability, we need to make sure our processes are tight enough that the beer tastes the same in Maine as it does in Alaska. To boot, you have to also compensate for the fact that at some point in time, your beer is going to spend some amount of time sitting warm… a killer for flavor stability. We consistently make it happen, mostly because our brewing team is a bunch of badasses, but it requires attention to detail and a highly trained technical team. That's not to say small brewers aren't talented or technically proficient (they are), but there is a unique skill set that most brewers don't need to sell beer out of a taproom. New Belgium needs a small army of specialists to make sure our beer tastes the same from coast to coast: procurement specialists, engineers (both packaging and brewing), chemists, sensory scientists, microbiologists and field quality specialists, just to name a few. When all of your beer is sold out of the place you make it, one or two good brewers can manage that whole quality chain.  
As for flavor intensity, it boils down to simple economics. Hops are an expensive raw material and modern usage of hops in IPA only goes up with each passing year. Taproom brewers get to capture a much larger margin on their beer sales, at least double what a brewer makes selling at traditional retail, so they have more financial leeway to play with their hop additions. A lot of brewer friends of mine are using six to 10 pounds per barrel of hops in their IPAs and good for them. The beers are delicious and intense. They also usually cost more than 7 bucks a pour and 20 bucks and up for a 4-pack. Those expensive 4-packs have a place in the industry, but I think all of us can agree that we are not buying those regularly. For us at New Belgium, we try to satisfy many beer lovers simultaneously: have delicious IPA that sells for an approachable yet profitable price which appeals to a diverse group of beer drinkers who will enjoy it enough to buy it again. Super easy slogan, right?
What hop are you most excited to use this year?
I've had my eye on quite a few hops that NBB has never used before commercially and plan to this year. The first is Strata, which comes out of the Oregon State hop breeding program and is grown by our friends at Goschie Farms. It has such wonderful dank and tropical notes to it and is super unique in beer. Next is Idaho 7, which come from… you guessed it: Idaho. It has a lot of tangerine and orange aromas complemented by this apricot and papaya thing. Super cool hop. Finally, I'm going to use a whole bunch of Galaxy… something I've always wanted to do and finally was able to get my hands on enough hops to do a large release. I'm stoked.
It's shaping up to be an exciting year for New Belgium and IPA-lovers alike. Cheers!
Feature image courtesy of New Belgium Brewing
---