No Comments
Ultimate 6er | Beers to Drink in the Desert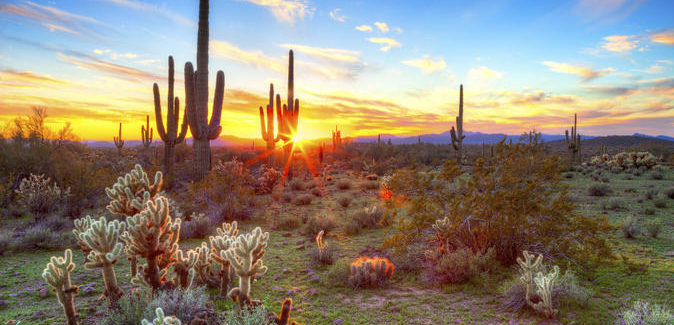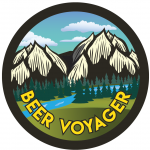 Regardless of the time of year, when you're spending time in the desert, it is important to stay hydrated, thanks to the dry climate and low humidity. The same concept applies to drinking beers in the desert—you want a beer that is refreshing and easy-drinking, particularly in the summer months when the daily temperature can easily exceed 110°F. This is a six pack that speaks to the lighter side of the desert culture.
ABV: 4.5%
Otra Vez features two ingredients that are very common and grow extremely well in a desert climate— prickly pear and grapefruit. The combination of these two ingredients makes this gose immensely refreshing and perfect for a hot day by the pool. With a low ABV, you can easily have a few to help combat that desert heat.
https://www.instagram.com/p/BU-0BW4g_Ow/?taken-by=beer_voyager
---
ABV: 6.5%
Think back to your childhood summer vacation days and July 11th might hold a special place in your heart. Can't think of why? It's 7-Eleven's free Slurpee day! This collaboration between Arizona Wilderness and Cycle Brewing is a Slurpee-inspired IPA brewed with dragon fruit, lactose, Belma, El Dorado and Mosaic hops. The color of this beer is an eye-catching, bright pinkish color from the dragon fruit. July 11th IPA will be one of the more unique beers you'll try this summer.
https://www.instagram.com/p/BX51gLgg0r5/
---
ABV: 6.3%
Borderlands took a traditional German gose and put some desert flair into it. Citrana is a Southwestern style gose brewed with sea salt and spices. There are great citrus flavors and sour notes that help make this beer highly crushable. Citrana is a good beer for any occasion, but it is also a great gateway beer for someone that hasn't gotten into sours yet.
https://www.instagram.com/p/BOYIGyYjCY1/?taken-by=borderlandsbrewing
---
ABV: 5.8%
Pueblo Vida is constantly producing some of the tastiest pale ales and IPAs in the Southwest, specifically of the hazy variety. While Pueblo Vida has made some amazing hazy beers in the past, Embers might just be their best pale ale to date. Embers is brewed with malted oats and double dry hopped with Citra and Simcoe hops. This is the perfect nightcap beer next to your campfire out in the desert.
https://www.instagram.com/p/BXyq2aFgfmI/?taken-by=beer_voyager
---
ABV: 7.5%
Copper Sky is a sour and thirst-quenching Biere de Garde. This brew is cask-aged and then is finished off in a wine cask before being bottled. If you are accustomed to this style, you will find familiar Belgian notes, but thanks to brewers adding in some wild yeast, they transformed this traditional farmhouse style beer into a delicious sour. This one is worth trying just for the innovation alone.
https://www.instagram.com/p/BRGtBUIhxsL/?tagged=ironjohns
---
ABV: 7.3%
Dragoon IPA is arguably the most popular IPA in Arizona. It is a staple of many bars and restaurants across the state. This isn't a flashy or hazy IPA, but an incredibly well-made, juicy West Coast IPA. The bitterness is there, as you would expect from they style, but Dragoon does a great job at balancing the bitterness with fruity/citrus flavors and aromas.
https://www.instagram.com/p/BFXY3-wDEBR/?taken-by=dragoonbrewing
---