No Comments
PorchDrinking Playlist | Free Will Brewing Company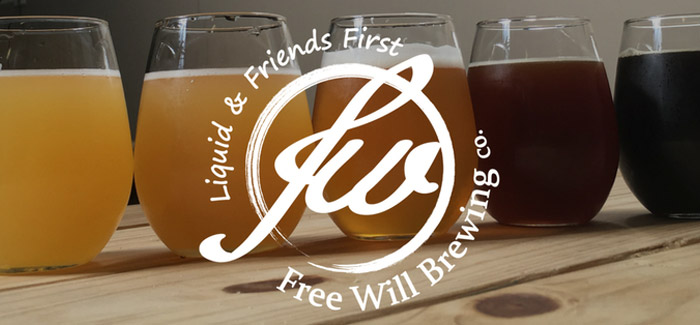 Located in Perkasie, Pennsylvania, Free Will Brewing Company has been brewing delicious, high-quality beer since 2012. With two locations in southeastern PA, Free Will has garnered lots of attention for their sour beer and barrel-aging programs. So, why don't you go grab some headphones (I'll wait), and get ready to listen your way through a tasty beer portfolio.

Whether it's on their palates or in their ears, the good people of Free Will have some pretty eclectic tastes. This is showcased pretty beautifully by the beers they brew—especially the sour and barrel-aged ones. It's really no surprise that the same people who placed Wu-Tang Clan and Johnny Cash side-by-side in a playlist also create some extremely creative adult beverages. Some of them even have musical names like Impromptu Dance Party, Funky Hoppy People and Techno IPA.
You don't even have to take my word for how amazing Free Will beer is. They have both the street cred and the awards to prove it. Free Will's Olly is a foudre- and barrel-aged Sour Brown Ale which is blended from two- to four-year-old vintages, and it brought home some shiny gold from the Festival of Barrel Aged Beers (FoBAB) in 2016.
While the sour and barrel-aged beers are, in my humble opinion, the shining stars of Free Will Brewing Company, those year-round tap handles do a lot of heavy lifting. Micromanager is a New England-style IPA that is packed full of juicy citrus and tropical fruit flavors, and The Kragle IPA will smack you in the face with its assertive hop profile.
Free Will's brewmaster John Stemler did us a solid and polled the brewery staff to create this beauty of a playlist. Prepare to be disoriented by the beautiful mix of musical styles that you are about to consume. At first glance, this list might not seem to make much sense, but sometimes it takes an unexpected mashup to inspire something new and beautiful.
Feature image courtesy of Free Will Brewing Company.
---