No Comments
Spoonwood Brewing Company | 2 Minutes To Midnight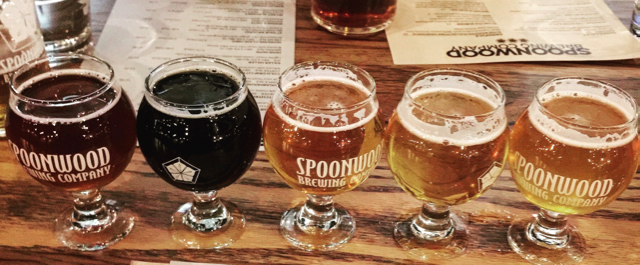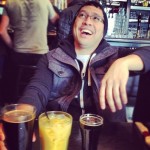 ABV: 10.3%  |   IBU: 61
This past weekend my wife and I were able to make a trip to meet a few friends at Spoonwood Brewing Company. I absolutely love this brewery because of the great atmosphere for everyone, especially families with children, the entertainment, the food and, of course, the beer! I arrived and quickly grabbed their draft list and instantly my eyes picked out the words "Imperial Stout"—along side those glorious words was 2 Minutes To Midnight. Along with being a huge IPA fan, I am also big on imperial stouts and Spoonwood's Imperial Stout was an absolute hit that night!
Appearance: Poured a dark brown almost black color with a nice fairly light tan head
Aroma: Chocolate, roasted malt and Vanilla
Taste: Aged for about a year in Wigle Whiskey Wheat Barrels–this imperial stout tasted amazing! Super smooth body with great flavors of dark chocolate, vanilla, hints of coffee and mild caramel flavors and a small bit of cream. Most noteworthy was the perfect balance between all the flavors along with the whiskey wheat barrel. I wish I could of have gotten a growler, but they weren't doing growler fills on this because that keg would of kicked days ago!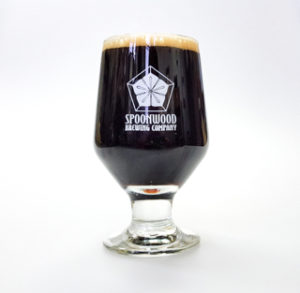 I ordered two glasses of this delicious stout and I even got my wife to drink this with me. My wife is a wheat beer person, but she actually said "Wow, this is really good! This is a beer I can definitely enjoy." I was quite stunned because all she drank was Blue Moon. I thank you Spoonwood Brewing Company for brewing such a great imperial stout that both my wife and I love. Finally, this is a great place to visit when you are in town—you will absolutely enjoy everything this brewery has to offer. Cheers!
---