#pittsburghbeer – PorchDrinking.com
April 10, 2017 | Dan Bortz 1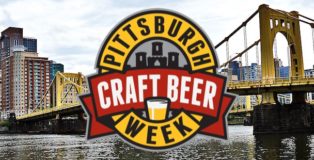 Avg. Reading Time:
2
min
Featured image logo credit: Pittsburgh Craft Beer Week
Yinz better mark your calendars because Pittsburgh Craft Beer Week (PCBW) is back and bigger than ever! Running from April 21 – 30, the sixth annual PCBW will play host to 18 local breweries, which is a record number for this event. There will be plenty of regional and national craft breweries in attendance as well.
February 10, 2017 | Gregory Acero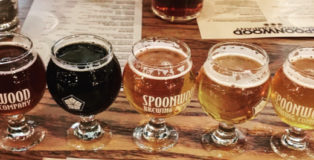 Avg. Reading Time:
1
min
ABV: 10.3%  |   IBU: 61
This past weekend my wife and I were able to make a trip to meet a few friends at Spoonwood Brewing Company. I absolutely love this brewery because of the great atmosphere for everyone, especially families with children, the entertainment, the food and, of course, the beer! I arrived and quickly grabbed their draft list and instantly my eyes picked out the words "Imperial Stout"—along side those glorious words was 2 Minutes To Midnight. Along with being a huge IPA fan, I am also big on imperial stouts and Spoonwood's Imperial Stout was an absolute hit that night!