No Comments
Stick City Brewing Co. | Arctos 12° Pilsner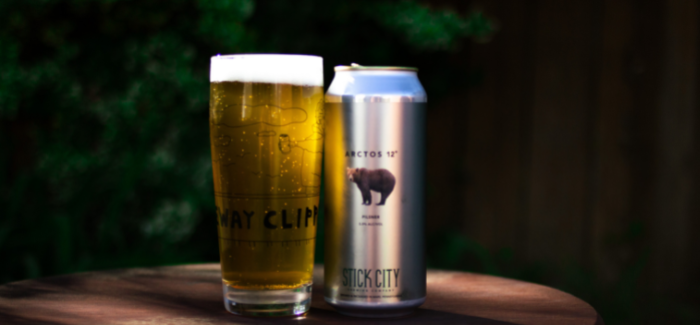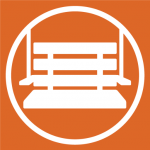 Pittsburgh, Pennsylvania, is becoming a popular destination for craft beer lovers. Few visitors, however, realize that a mere 30 minutes north of the city exists a brewery (and a beer) you don't want to miss. Stick City Brewing Company in Mars, Pennsylvania, has been creating high-quality liquid since it opened in April 2018. One shining example is its Arctos 12° Pilsner.

According to Nick Salkeld, head brewer, the beer is intentionally designed to capture a blend of qualities from German and Czech pale lager styles.
"The aspect of being influenced by, but outside of, style guidelines, and away from hype or fashion trends sets this beer (and Stick City, for that matter) apart." Salkeld adds, "We take each of our beer designs seriously and every aspect of recipe development, at least the parts we are aware of and can control, are examined and scrutinized."
View this post on Instagram
Salkeld says the Arctos 12° "has the gentleness of a German Pils, but the big hop aroma and flavor of Czech pale lager."
It pours a beautiful golden color with excellent clarity. The head retention on this beer is something for which to aspire. Salkeld explains, "Oh, and we love a big, frothy, stable foam. Don't fear the foam!" The body of the beer has anticipated bready characteristics, as well as herbal/floral notes. It finishes clean and crisp, creating a well-rounded beverage that is crushable yet complex.
Stick City draws inspiration from the natural world when naming its beers. This one is no different.  Salkeld shared that Arctos comes from the Brown Bear's scientific species name (Ursos arctos). While developing a name for this beer, he continued to read and learn about bears around the world, including the Eurasian brown bear (Ursos arctos arctos). This particular bear used to live in the Bavarian mountains just south of Munich. The bear has since been eradicated from the area by humans. Salkeld hopes that "one day we can learn to coexist with these bears, and it will return to its native habitat everywhere." This story is an excellent example of how the brewery ties its vision into each beer. They aim to inspire people to connect to and protect the wild world around them.
Furthermore, Stick City Brewing Company is the first craft brewery in Pennsylvania to join the 1% for the Planet movement. As a result, the brewery donates at least 1% of gross sales directly to environmental non-profits.
Salkeld states that this beer has created an experience for those in the community.
"It was a rarity when Arctos first came out to see a beer served from a side-pull faucet in a proper bowl mug, and with big foam. Seeing folks connect over this new (to us here in PA) experience with a beer brought a lot of conversation amongst strangers. And once they learned of milk pours, well, we all know the conversations that can bring!  It is great to see this part of beer here in the US," he says.
This family and brewer-owned and operated establishment is consistently committed to creating beers that serve as a conduit between people and the outside world. Arctos 12° is an outstanding reflection of that mission and another reason to escape the hustle and bustle of everyday life to visit this fantastic brewery.
---