No Comments
OCC Brewing | Cast Iron Arm Brown Ale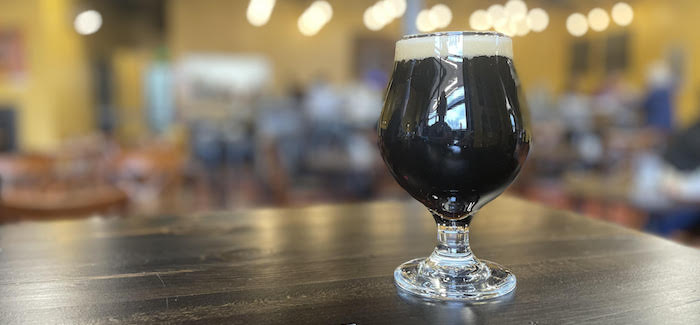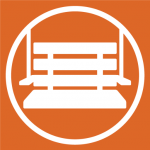 If you haven't been to Old Colorado City (just west of Colorado Springs) lately then you may not know about the newest brewery in that area. OCC Brewing opened in September 2021 ready to serve the area. Unfortunately, due to some issues with plumbing, they weren't able to brew on their system for a couple of months. However, they still came out swinging with delicious eats, unique cocktails and even mimosa flights. You can still find all these things, but you will also find 16 taps with a variety of beers. With the owner's background of working with yeast, the aim of their beers was to focus on classic European style beers and getting the most out of their yeast. This is very different from the typical brewery offering multitudes of trending hoppy brews.
Cast Iron Arm Brown Ale
Amid their taps you can find their Cast Iron Arm, an American Brown Ale cold steeped with local coffee from Carnelian Coffee. Owner Dan Ramos says, "After trying several of their roasts we arrived at their Morning Blend as the best coffee for our beer. It's a lightly roasted coffee with notes of butterscotch, tart cherry and bittersweet chocolate."
The goal was to complement the chocolate flavors of a Brown Ale with the coffee. "The natural inclination for a lot of coffee beers is to use a stout as the base beer. In my opinion, that can result in too many roasted flavors with the additive effect of the roasted malts and roasted coffee," explains Ramos. The Cast Iron Arm has a lovely coffee aroma that stands out among others, which seems to accomplish the aim of this beer. "It's really a coffee drinker's beer."
The caramel flavors, however, are not to be missed. With moderate carbonation and body, the caramel flavors feel like silk on your tongue. An addition of oats helps create this pleasant mouthfeel. This Brown Ale comes in at 5.6% ABV, making it an easy drinker for any season as the style suggests.
View this post on Instagram
OCC Brewing Events
In addition to making great beer you can enjoy food and drink specials weekdays 3-6pm during their happy hour. They also have partnered with local nonprofit UpaDowna for 3rd Saturday Adventures. Every third Saturday, they offer half off beers for hikers participating in the UpaDowna hike. If you are feeling smart you can join them every Wednesday for trivia during which they offer weekly beer specials. Check out their Facebook event page for more information on special events. Overall, OCC Brewing offers so much more than just good brews. Make sure to check them out the next time you are in the area!
---