No Comments
Brewery Showcase | Kings Bluff Brewery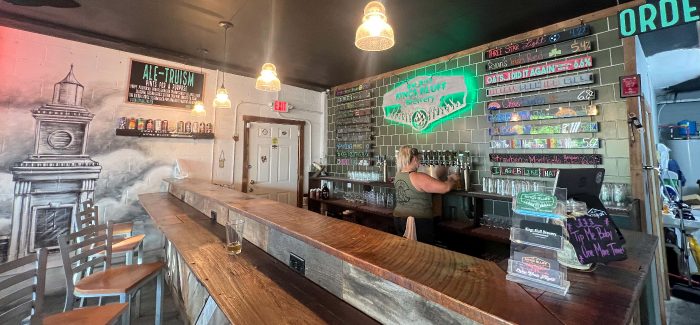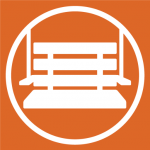 Kings Bluff Brewery is located in the heart of Clarksville, Tennessee, just 50 miles northwest of Nashville. Clarksville has a very strong military culture due to the nearby Fort Campbell military base, and Austin Peay State University brings some college town vibes to certain areas of the city, but Clarksville isn't typically known for its craft beer scene.
"Clarksville doesn't have an identity outside of the things it's been known for in the past, and if it doesn't have a name, people will give it a name. We wanted something that was truly of Clarksville, in the fabric, and we came across Kings Bluff. I'm an active hiker and backpacker, and we have a very natural approach to our brewing processes, so this really spoke to us."

– Dustyn Brewer, co-founder of Kings Bluff Brewery
Kings Bluff co-founder Dustyn Brewer is originally from Van Buren, Arkansas, but relocated to Clarksville back in 2004. Since then, Dustyn has spent a considerable amount of volunteer time in city politics – in fact, his first foray into brewing was with some colleagues from the Clarksville Chamber of Commerce. After a while, his other colleagues fell out of love with brewing, but for Dustyn, it was quite the opposite – he grew a deep passion for the craft, and also recognized the impact it could make on the community.
A heart-wrenching turn of events for Dustyn and his wife, Kristen, put things in perspective for them, and drastically altered the course of their lives. "My wife and I lost a pregnancy back in 2016… we tried everything, but nothing would take… we both decided that if we can't start the family we want, what else can we do? What's going to be impactful, what's going to leave a mark? What's good for our community? Well, now, she's now a doctor of public health, and I have this place."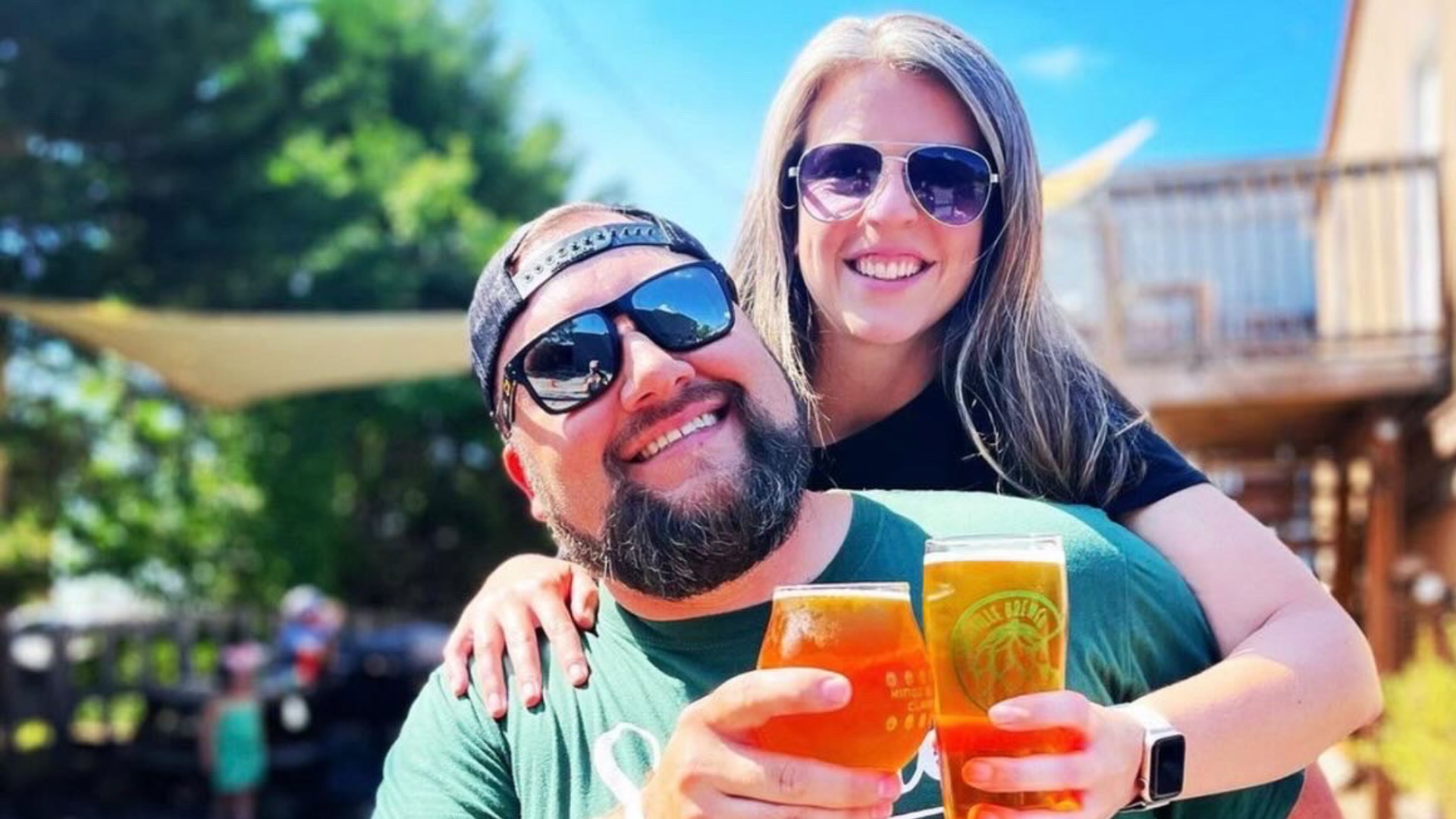 While the LLC for Kings Bluff was formed in 2017, an unfortunate series of events delayed their grand opening by nearly one year.
"We flew out to Bend, Oregon, did our due diligence, and inspected this company that was going to make our brew tanks… we cut them a check and flew back here, sent them some more money over time to continue, and they were sending pictures of the equipment we ordered along the way. Then, in July 2018, when they were supposed to deliver our equipment, nothing came… come to find out the guy absconded with all of our money, us and 22 other breweries." As a result, according to the Department of Justice, the owner of that brewing equipment company has been indicted for fraud in excess of $800,000.
Running lean on investor seed money, this was utterly devastating for a business that hadn't even opened its doors yet. Nevertheless, they persisted, and thankfully, given the circumstances, Stout Tanks and Kettles was able to move them up in line to help make up for lost time.
Kings Bluff finally opened its taproom doors in January 2019, and thanks to Dustyn's consistent involvement in the local community, the initial response was quite strong.
"We're the only brewery here that isn't military-focused or ex-military, and it's awesome that there's so much support for that, but our approach and ethos is so different… there's a growing, underserved group of people in Clarksville, both locals and transplants (who) want a brewery that is community-focused and hyper-inclusive, which we are – we are big supporters of LGBTQ+ and BLM, and it's true to our core."
Kings Bluff also differentiates themselves from other breweries in the area by their overall approach to brewing – while many other Clarksville breweries tend to focus on more traditional Germanic styles of beer, Kings Bluff is all about experimentation. Dustyn put their approach very simply – "we're not beholden to anything; if it tastes good or sounds cool, we'll try it."
Dustyn took this experimental approach in an ultra-local direction with their Bun N Cream Stout, inspired by a popular dessert from Clarksville-based Johnny's Big Burger.
"I went to school at Austin Peay, and after a night killing the keg, you go to Johnny's, get the burger & fries and the honey bun & ice cream, and if you eat all of that, you don't have a hangover the next day. It's magic!"
This is the first recipe that Dustyn built entirely by himself, incorporating the flavors of a honey bun griddled with butter, a scoop of ice cream, and a cup of coffee. Even though it's a stout, this beer makes frequent appearances on the tap wall, no matter the season!
Looking ahead, a big focus for Kings Bluff is on production – while they have a growing presence in the immediate area, they're setting their sights on breaking into the larger Tennessee craft beer market.
Once they ramp up their canning & production capabilities, they're looking to concentrate on four core beers. This lineup includes Liberty Park IPA, 3 Star Light Pilsner, Ryan's Irish Red, and Oats I Did It Again, a tropical hazy IPA that Kings Bluff claims "single-handedly got Britney Spears removed from her conservatorship."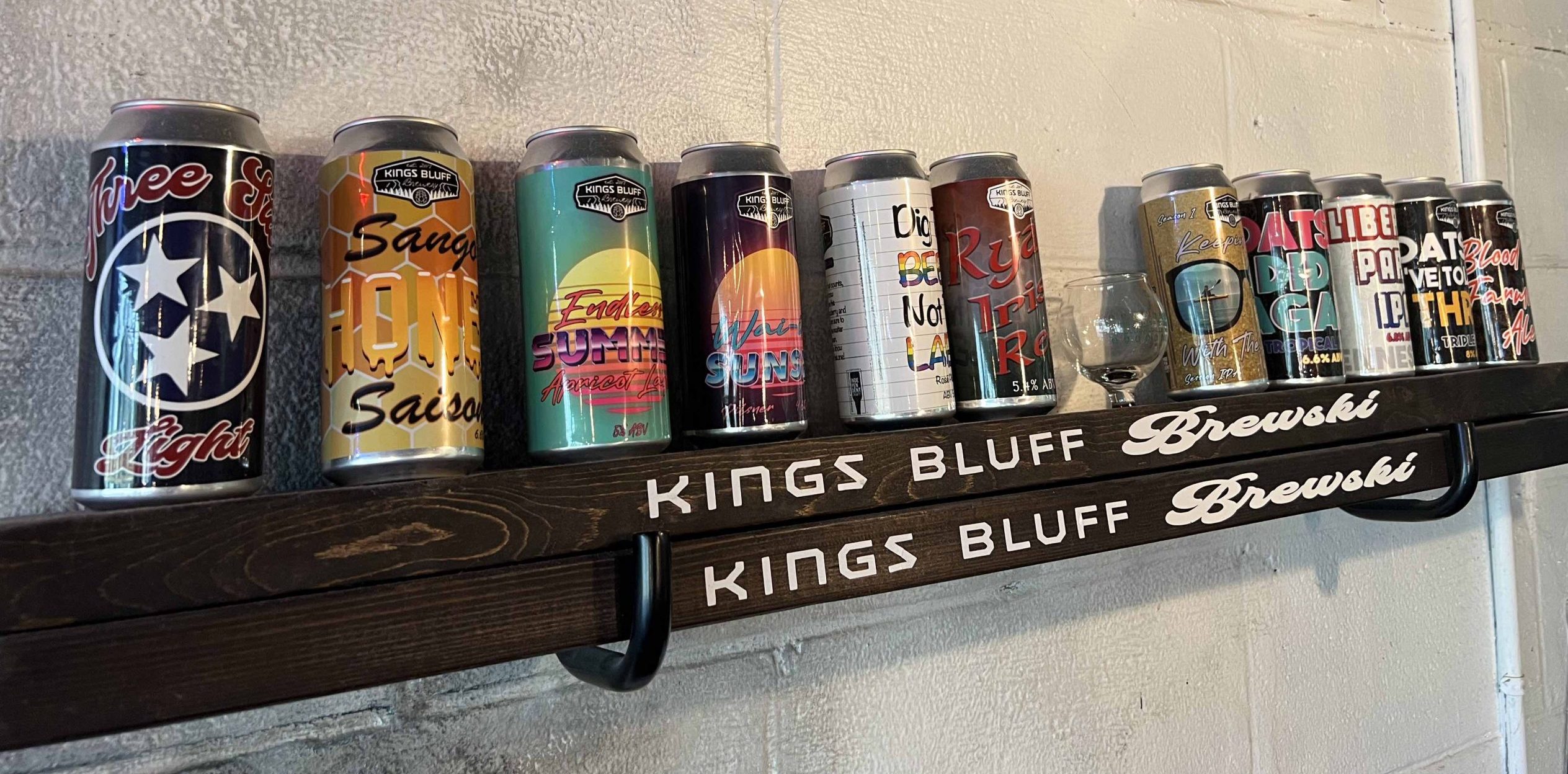 One unique perk of Kings Bluff's Mug Club program is a secret tap, only accessible to members. This tap might include a preview of a beer before its official release, a test batch they're looking to get feedback on, or simply a fun brewing experiment!
Kings Bluff also goes the extra mile to create a fun atmosphere in their taproom. They frequently host games like trivia and Cards Against Humanity, there's a cornhole setup on the patio, and they have a rotating selection of food trucks from week to week. (Author's note: the first part of this interview was conducted while Dustyn was playing a high-stakes game of cornhole.)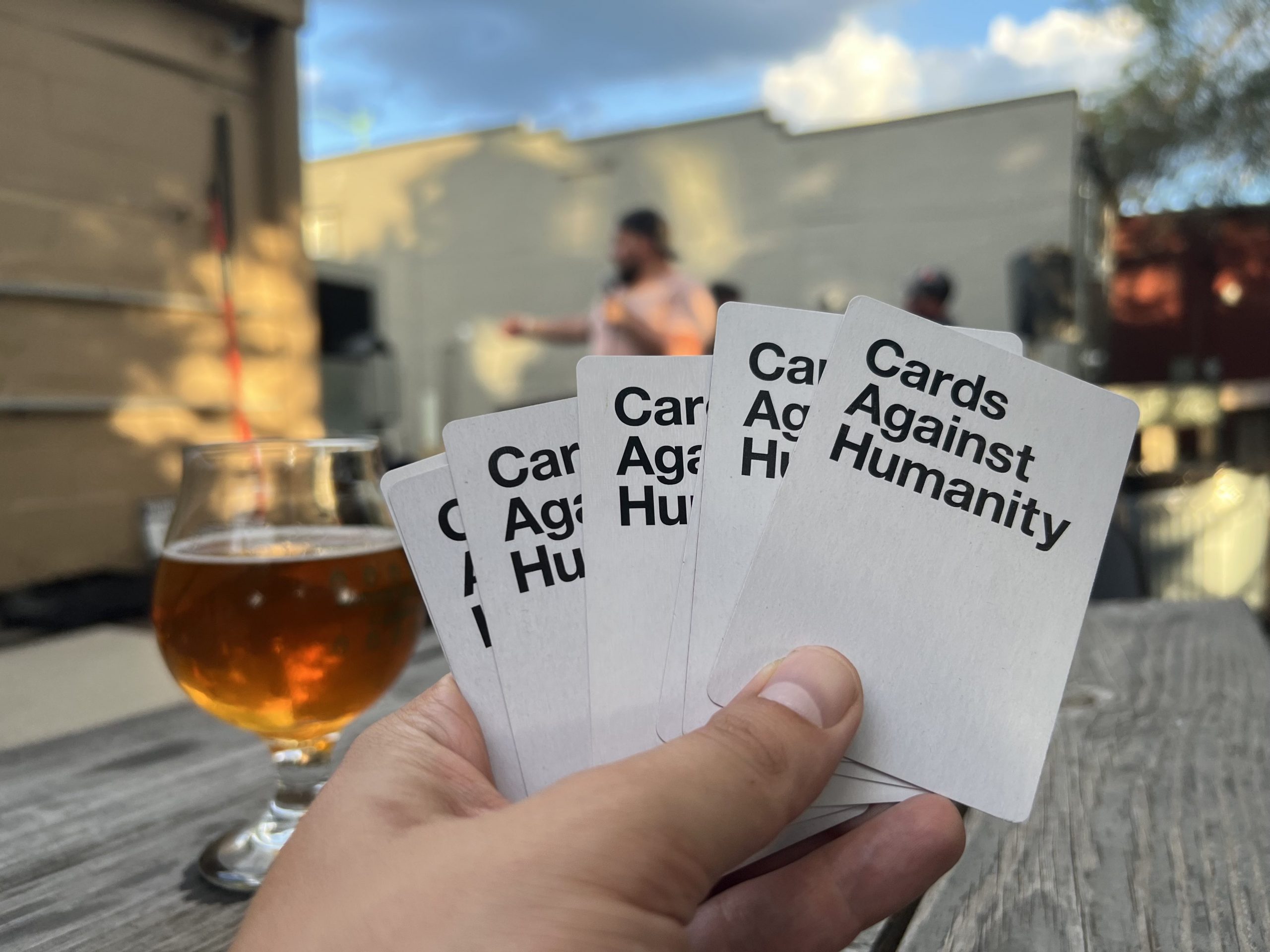 You can even see this reflected in their lighthearted, comedy-driven approach to social media, where staff are often featured posing in the taproom or partaking in hilarious TikTok-style skits.
View this post on Instagram
This employee-focused approach extends far beyond their social media presence. "Everyone we've brought in, we want them to feel ownership… we hire for culture, not experience – I taught Ashley graphic design, I taught Jessica how to brew… you find these people, they fit in, they really care about what we're doing, they have natural talent, and it works."
In fact, Dustyn's mentorship of budding brewer Jessica Atkinson went so well that he handed the reins over and promoted her to the role of head brewer.
"I had the unique privilege of training Jessica from the ground up, and now she has surpassed me…the heart and soul of the beer, that needs to be done by Jessica – she has the talent, she has the palate, she has the wherewithal, she has that constant passion which is constantly reinvigorated, and that matters. Even more so than I do – this is my home, this is my place, but she takes it to another level than I even thought possible."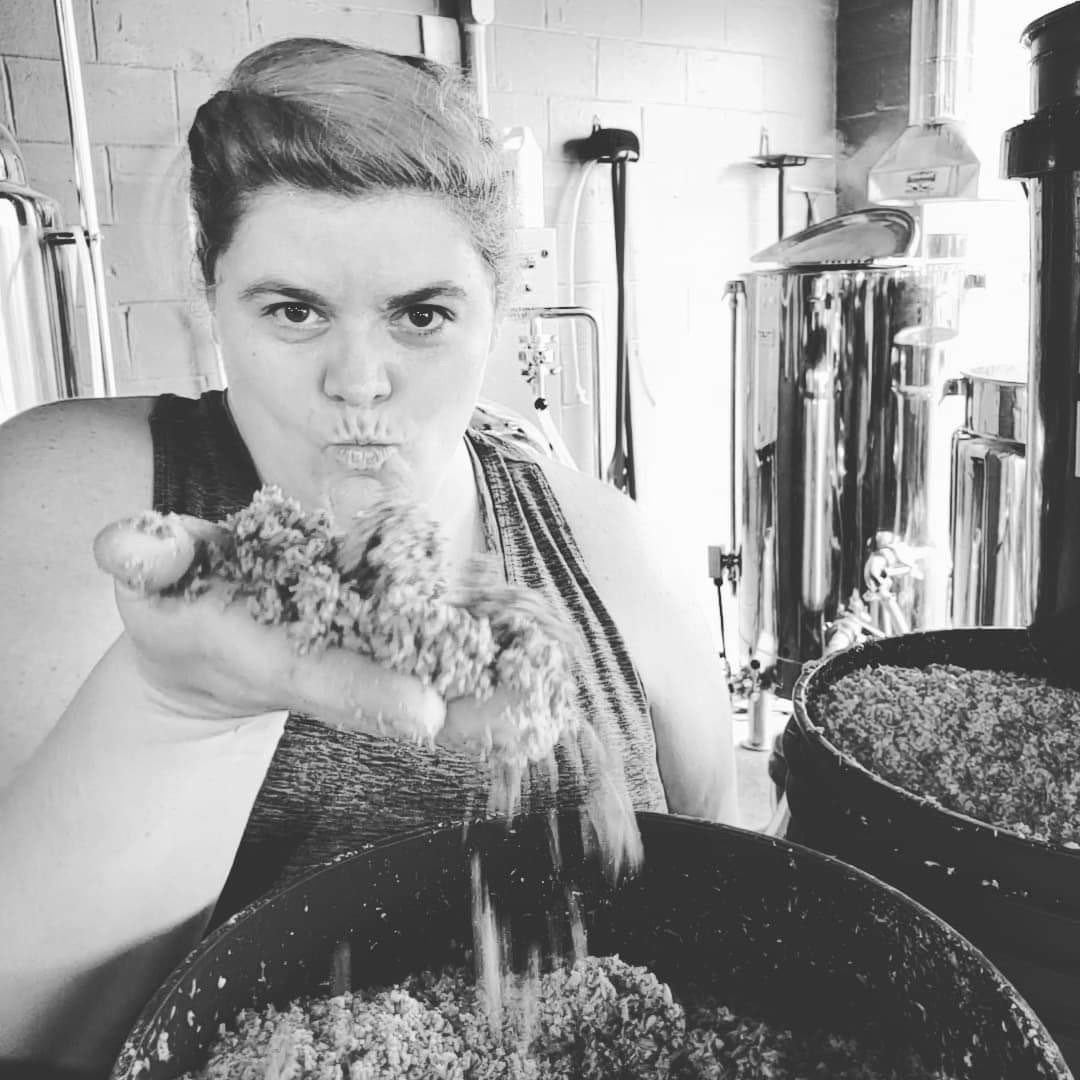 Although he's the co-founder of Kings Bluff Brewery, Dustyn's wife, Dr. Kristen Brewer, is the legal owner of the business, but beyond that, they've made a conscious decision to implement this into their overall ideology and the message they want to present to the world.
"I don't feel it's appropriate for me to muscle in my voice when they are doing such a good job at being that for the brewery, of being the heart & soul. I'll be the face if I need to, but the heart & soul are with the women of Kings Bluff Brewery."
Featured image courtesy of Jesse Bobick
---