No Comments
Yazoo Brewing Company | Hop Project IPA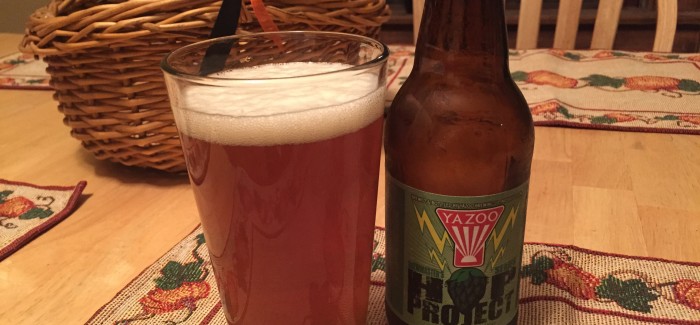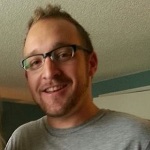 ABV: 5.70% | IBU: 75
During a recent family trip to Nashville, I not only got to experience the tranquility that Old Hickory Lake offers and realized how much I miss my family that lives 1,000 miles away, I also got to experience some of Tennessee's best craft beer. One brewery that stood out was Yazoo. I was able to try their IPA, Hefeweizen and a beer named Sue (a crazy awesome Imperial Porter).

Because their lineup was so impressive, I got a six-pack of their Hop Project IPA to bring back to Colorado with me. I gave away a couple of the bottles before I was able to try it, but once I cracked my first bottle, the remaining ones quickly disappeared… until there was only one. Hop Project is a special IPA. It embraces the power of hops to create a unique adventure for hopheads like yours truly. Yazoo explains that they use a blend of spicy, aromatic hops in their Hop Project IPAs. They change this blend of hops with each batch, which means that I will never get to experience this same beer ever again.
I decided that a relaxing early fall evening was the perfect day to end my journey with the Hop Project six-pack. The scent of hoppy spice overwhelmed my nose when I started pouring the beer into my glass. The thick head looked like a caramelly cloud watching over the orange elixir below. The flavor is really hop-forward. While I expected mostly only hop bitterness, the journey through this beer included strong presence of maltiness, a slight hint of pine throughout and waves of creamy and honey-like sweetness.
Getting down to the last few sips of the only Hop Project bottle I was able to smuggle back to Colorado, I started to get sentimental. I won't say that I slowly started singing the lyrics to the Boyz II Men classic "It's So Hard To Say Goodbye To Yesterday" but I also won't deny those highly accurate rumors. Although it may be painful thinking that I will never get to taste this handcrafted IPA again, the enjoyment was worth it. I guess I will just have to take with me the memories, to be my sunshine after the rain.
---