No Comments
Drink Locally. Be Pretentious Globally: My Interview with Adam Cayton-Holland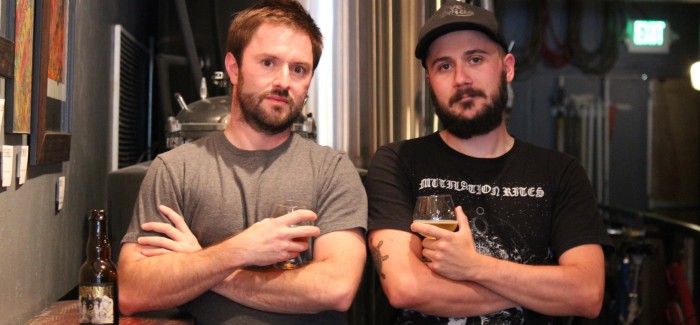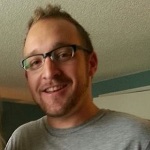 Adam Cayton-Holland, one third of Denver's the World's best comedy show The Grawlix, has been on one hell of a run. After performing on Conan and The Pete Holmes Show, Adam followed it up with an appearance on @midnight and throwing the first pitch out at a Colorado Rockies game. Adam has been creating his own path to success by staying in his hometown, the beer mecca of Denver, instead of following the traditional path for entertainers: moving to either New York or LA.
Adam took some time out of his busy schedule writing, podcasting, and planning the upcoming High Plains Comedy Festival (starring T.J. Miller, Kumail Nanjiani, Pete Holmes and dozens more) to discuss the beer scene in Denver, brew options on the road and much more.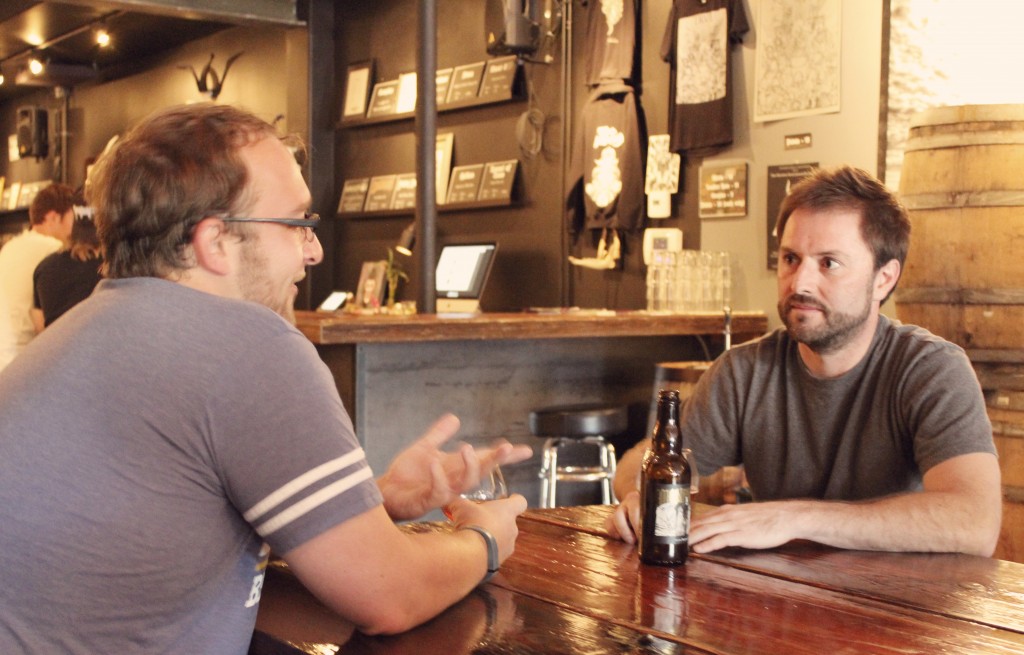 Brady: Tell me about your podcast "My Dining Room Table." I understand it has a bit of a connection to the craft beer world.
Adam: It does. TRVE Brewing Company sponsor the podcast.
How did you get involved with Trve?
I live down the street from them. I drink there when I'm in town and the staff all rules. I was kind of joking demanding people be my sponsor on my podcast and then I tweeted at TRVE one day and they were totally down. Worked out great.
What is your favorite thing about Trve? What is your favorite beer of theirs? What would you recommend to someone on their first visit?
My favorite thing about TRVE is the decor. It's very dark, intimidating, satanic. It's not for the faint of heart. But I think that decor does a great job of warding off all the douchery that swirls down South Broadway on your average weekend. Those people walk into TRVE and are like, "Oh, this place is not for us." I love that. You have to kind of brave the place. Of course, I'm no metal-head at all, yet alone dark-metal, like heavy, dark-woods, Scandinavian metal, and I still love the place. Underneath that dark veneer everyone who works there is a total sweetheart. Just like the actual Satan.
They have rotating stuff all the time. Special seasonals. I've become a big sour guy. Currently I really dig this Red/Brown Sour Ale they have called Manannan. That stuff is delicious.
I also like the Hellion and the Wanderlust.
Denver's comedy scene has exploded similarly to the craft brew scene. Do you see any correlations between them?
Not really. I guess they're both pretty DIY. A lot of people just kind of jumping in feet-first because they're not going to wait for people to tell them it's okay or there's a proper way to go about it.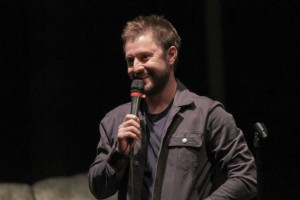 Besides Trve, what are a couple of your favorite Denver breweries? What about Denver beer bars?
I love Crooked Stave and Black Shirt Brewing. Those are two current favorites.
How adventurous are you when trying new beers? What are your favorite styles?
I'm getting more adventurous all the time but generally I stick to what I like. I like sours and saisons a lot. I like pilsners. And I like a light session beer. And then if I'm still drinking I'll just put down some shit water beer. Nothing wrong with that.
There are some amazing names for beers, such as Smooth Hoperator (Stoudt's) and Apocalypse Cow (Three Floyds). If you could name a beer, what would it be?
Beer Eye for the Straight Guy
What have been some of your favorite places to drink craft beer? Do any Denver bars stand out in your mind with a surprisingly great beer list?
Denver Bicycle Cafe has an amazing selection of Colorado beers. I love drinking there.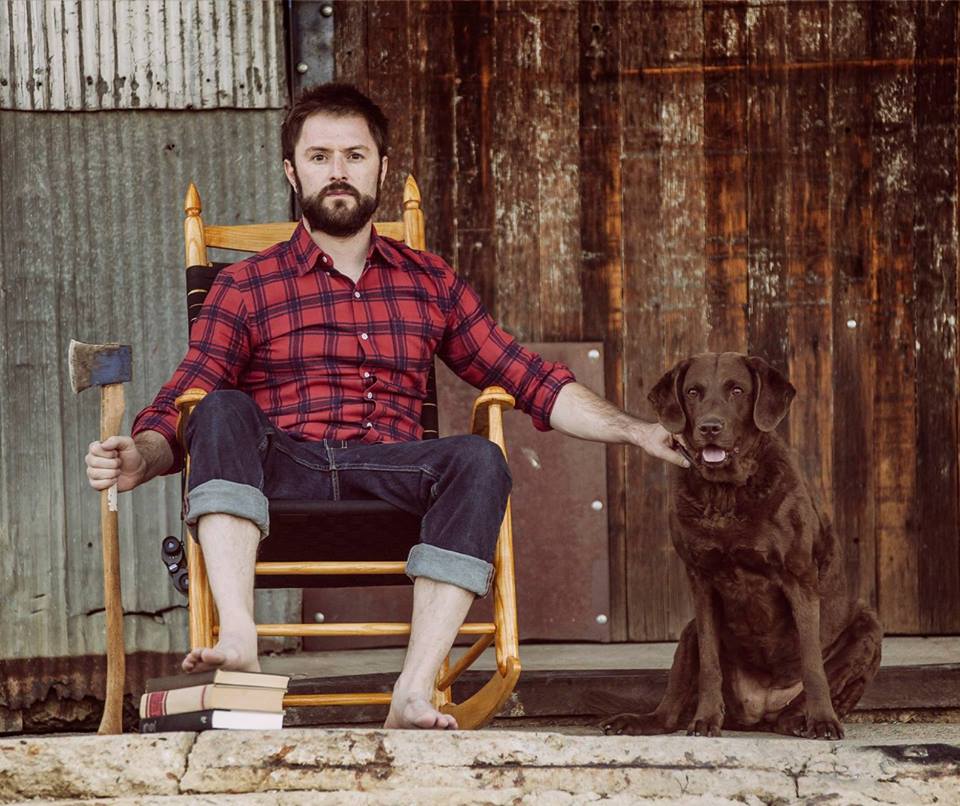 In your travel for comedy, what are your favorite beer cities to perform at? What are some of the best beers you have found? In a new city, how do you go about finding places to visit?
I always just kind of see what's local and on-tap wherever I go. Chicago and NYC never disappoint. In LA I love Stone brewing. They rule. New Glarus in Wisconsin is a favorite. I'm easy to please. Generally you can find a good, local IPA everywhere you go. I always try to drink locally. Be pretentious globally.
With so many guest comedians for The Grawlix shows and events like The High Plains Comedy Festival, where do you take them to introduce them to Denver's beer scene?
TRVE Brewing. Every time. I know they sponsor my podcast so I'm biased but I feel like they have balls. A lot of other breweries seem to be doing flavors and styles of beers that they tried here and there one time. TRVE seems to be innovating.
You can find Adam on Twitter (@CaytonHolland) or on his website, http://adamisfreakingoutrightnow.com, which hosts his podcast My Dining Room Table. He will be headlining multiple shows during the High Plains Comedy Festival on South Broadway in Denver on August 22nd and 23rd.
The High Plains Comedy Festival is a 4 day event, which starts tonight, takes place on South Broadway and at the McNichols Building on Saturday night. It featuring the likes of T.J. Miller Pete Holmes, Kate Berlant, and Kumail Nanjiani, The Grawlix, Adam Cayton-Holland, Ben Roy, Nick Thune, Beth Stelling, Matt Knudsen and many many more.

Tickets are still available for individual shows as well as for the entire fest. http://highplainscomedyfestival.com.