#AdamCaytonHolland Archives – PorchDrinking.com
September 18, 2015 | Brady Akers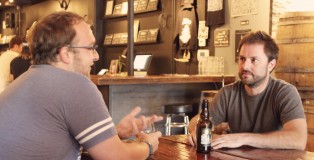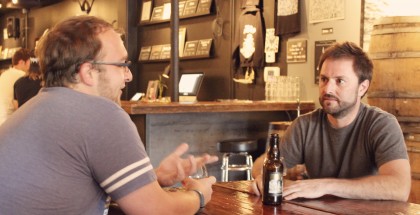 Almost exactly one year ago, I was lucky enough to interview Adam Cayton-Holland, an up-and-coming Denver comedian on the brink of greatness. In that year, Adam has blown up. Adam's comedy group, The Grawlix (which includes fellow Denver comedians Ben Roy and Andrew Orvedahl), was named to Variety's list of Top 10 comedians to watch. The Grawlix also wrote and star in an original comedy series coming to truTV in a few months. Those Who Can't hilariously explores the trials and tribulations of immature high school teachers.
Adam is back in Denver for the time being and will headline the upcoming Offensively Delicious Craft Beer Comedy Show also starring Sam Tallent, Andy Juett, and Kyle Kinane on September 23 at Oriental Theater in Denver. He took some time to update me on the exciting developments in his life.
August 21, 2014 | Brady Akers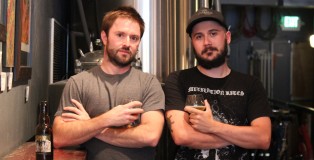 Adam Cayton-Holland, one third of Denver's the World's best comedy show The Grawlix, has been on one hell of a run. After performing on Conan and The Pete Holmes Show, Adam followed it up with an appearance on @midnight and throwing the first pitch out at a Colorado Rockies game. Adam has been creating his own path to success by staying in his hometown, the beer mecca of Denver, instead of following the traditional path for entertainers: moving to either New York or LA.
Adam took some time out of his busy schedule writing, podcasting, and planning the upcoming High Plains Comedy Festival (starring T.J. Miller, Kumail Nanjiani, Pete Holmes and dozens more) to discuss the beer scene in Denver, brew options on the road and much more.
Read More