No Comments
NFL Playoff & Beer Preview | Where & What to Drink in Pittsburgh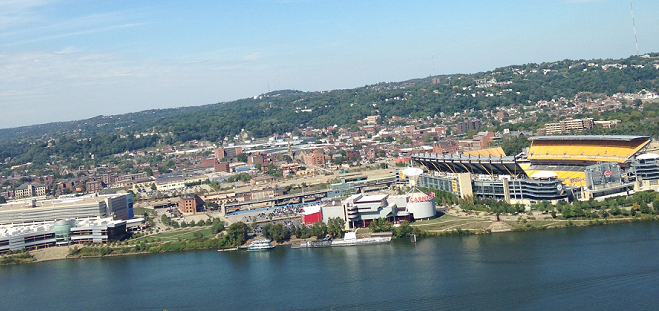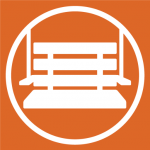 The wonderful team at PorchDrinking has challenged me to explore the marriage between beer and sports. I'll be your sports and beer tour guide each week as we take a closer look at some of these events. What's the local beer scene like? What can you do around the stadium? What's the one food you must try? To kick things off, we're starting in the Steel City of Pittsburgh for this weekend's NFL Playoff game between the Steelers and Jacksonville Jaguars.
Take a look at what's on the sports calendar over the next couple months: The NFL Playoffs and Super Bowl, NBA All-Star Weekend, the Daytona 500, NCAA March Madness, the Winter Olympics and the Masters. From golf, to auto racing, to international figure skating, they all have one thing in common–watching is a little more fun when there's a beer in your hand.
Where to Drink
If you like a history lesson with your lager, you'll want to head to Penn Brewery on Vinial Street in the city's North Side. The brewery began production in 1986 and the brewpub opened in 1989, making it the city's oldest craft brewery facility. Penn Brewery is housed in the E&O Brewery Building, which dates back to the mid-19th century. They offer six year-round beers, mixed with a variety of seasonal brews. Their European-style dark, Penn Dark, won the gold medal at the 2000 World Beer Cup and has captured four trophies from the Great American Beer Festival.
https://instagram.com/p/BcUxANiAE6M/
Looking for something a little more adventurous? Venture down the road a bit to Draai Laag Brewing focused nearly completely on spontaneous and wild fermentation. With beers like their EXC (extra special critters), an American Wild aged in Pinot Noir oak casks; The Plague, a Belgian-inspired stout aged in Petite Syrah French oak barrels fermented with raspberries, blackberries, and blueberries; or their Grand Blu fermented with a blue cheese culture; Draai Laag pushes the boundary on your perception of what beer can become.
East End Brewing Company always has a wide selection of beers available and won't disappoint. With the original brewery in the Homewood neighborhood and a taproom in the Strip District, you'll have options to integrate this one into your beer tour of the Burgh. If you're lucky enough to get your hands on their Barleywine Gratitude, you are in for a real treat. Haze lovers can also rejoice in a glass of East End's Farkleberry Pale Ale.
If you're going to the game and want to tailgate in style, Southern Tier Brewing Company's brand-new Pittsburgh location lies directly in the shadow of Heinz Field. It might get a little crazy on game day, but they'll have all the STBC beers that you love, plus a few more that are brewed only in Pittsburgh, such as a Pittsburgh Brew'd #13: Coffee Blonde Ale or the #12 Grisette. They don't serve a full food menu on game days, but the limited menu has plenty of fan favorites.
https://instagram.com/p/BdgGtAnl90_/
Are you feeling adventurous enough to journey out of the city? Brew Gentlemen in nearby Braddock is a great place to visit. The taproom is comfortable, and the necktie- and apron-clad bartenders know their wares inside and out. Their flagship General Braddock's IPA is a citrusy, piney delight, and their winter Double IPA Mammoth has also hit the taplines recently. If you're looking to pass some time, you can even grab a board game off the shelf!
What the Locals Drink
This is one of those where you toss aside all online reviews, ratings and recommendations. If you are attending a Steelers, Penguins or Pirates game, your cooler should be properly filled with Iron City or IC Light from the Pittsburgh Brewing Company. Brewed at the former Rolling Rock plant in nearby Latrobe, PA, Iron City is a classic American lager that's perfect for tailgating, Will everyone at your NFL Playoff watch party embrace it? Probably not. But Iron City has been quenching the thirst of Pittsburghers for over 150 years. If you see a Steelers fan this weekend, they should have a Terrible Towel in one hand, and an IC Light in the other.
What to Eat
Primanti Bros. has out-grown its original 18th Street location, but the popular sandwich shop is still a Steel City staple. Now with 40 locations across the country, thousands of people are beginning to experience what Pittsburghers have known for decades: French fries belong on the sandwich, not on the side. Every Primanti Bros. sandwich is topped with coleslaw, tomatoes, and fresh-cut french fries. It's a formula that's worked since 1933. No sense in changing now.
https://instagram.com/p/Bc-EuaHHsxr/
Where to Go
Not many cities in the country can rival the way Pittsburgh's stadium and entertainment district is set up. If you're standing in the Heinz Field parking lot, you're less than a 10-minute walk from: a) PNC Park, home of the Pirates; b) Hitting the jackpot at Rivers Casino; c) Catching a concert at Stage AE; d) Getting a history lesson at the Carnegie Science Center; e) Brushing up your art appreciation at the Andy Warhol Museum. You can hit all of those attractions (and more) without getting in your car.
https://instagram.com/p/BdP7wZhHHce/
What's the Score
Alright, let's talk about the game. Will the real Blake Bortles please stand up? Is he the guy who completed 71.4-percent of his passes for seven touchdowns and zero interceptions during Jacksonville's three-game win streak in December? Or is he the guy who went 12-of-23 for 87 yards last week at home against the Bills? Jacksonville's defense dominated Buffalo last week, and I think they'll be up for the challenge again. The Jaguars' defense ranks No. 2 in points allowed, No. 2 in forcing turnovers, No. 2 in sacks, and No. 1 in passing defense. That's certainly a recipe for success in the playoffs. But man, it's hard to see Jacksonville scoring enough to win this game, especially with the temperature at kickoff expected to be around 20 degrees. I'll toss out 20-13 Pittsburgh as my official PorchDrinking prediction.
---