No Comments
Colorado Beer Beat | Bi-Weekly Beer Release Guide 1/3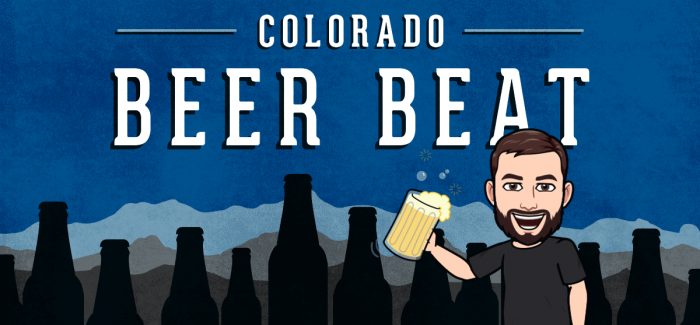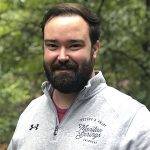 Welcome to the Colorado Beer Beat, a bi-weekly roundup of all of the new can releases around the state. From Denver to Grand Junction and everywhere in between, we have you covered. Be sure to check back on Thursdays (usually!) to find out what's new in the Colorado beer scene.
To celebrate the New Year, we've rounded up some tremendous releases to start 2022 on the right foot because let's not kid ourselves you'll be done with Dry January before the week is over.
Additionally we did want to give a shout-out to our friend Marty Jones who is a long time beer industry vet and pioneer who recently released a new album, Brewed Gold. He held a fundraiser to close out the year with proceeds from sales going to the Denver Voice. And while the fundraiser is now over, you can still pick up the album here. Click here to find out more about Brewed Gold!
Goodbye 2021 & cheers to 2022!

4 Noses Brewing Co. –

8855 W 116th Circle, Broomfield, CO
Peach Creamery — Oat Cream IPA
Available NOW: 4-pack — 16oz cans
Foeder Helles — German-Style Lager
Available NOW: 4-pack — 16oz cans
---

Cerebral Brewing – 3001 Walnut Street, Denver, CO
Double Barrel Here Be Monsters: Blackberry Whiskey — Imperial Stout — 15.1%
Available NOW: $34 / Single — 500ml bottle
Dark Patterns (Collab w/ Voodoo Brewing) — BA Imperial Stout — 15.4%
Available NOW: $30 / Single — 500ml bottle
Available NOW: 4-pack — 16oz cans – Pre-Order for Pickup at the Brewery
Available NOW: 4-pack — 16oz cans – Pre-Order for Pickup at the Brewery
Ventanita Envy (Collab w/ J. Wakefield Brewing) — Fruited Sour Ale — 6.0%
Available NOW: $18 / 4-pack — 16oz cans – Pre-Order for Pickup at the Brewery
---
City Star Brewing –

321 Mountain Avenue, Berthoud, CO
Available NOW: 4-pack — 16oz cans – Pre-Order for Pickup at the Brewery
---

Odell Brewing Co. –

800 E Lincoln Avenue, Fort Collins, CO
Wolf Picker — Experimental IPA
Available NOW: 6-pack — 12oz cans
---

Outer Range Brewing Co. –

182 Lusher Court, Unit #2, Frisco, CO
Steezy: Phantasm — DDH IPA — 7.2%
Available NOW: $22 / 4-pack — 16oz cans – Pre-Order for Pickup at the Brewery
Neige — Belgian Dubbel — 8.1%
Available NOW: $12 / 4-pack — 16oz cans – Pre-Order for Pickup at the Brewery
---

Paradox Brewing Co. –

10 Buffalo Court, Divide, CO
Procession — Baltic Porter — 8.0%
Available NOW: $15 / Single — 500ml bottle
---
Verboten Brewing Co. – 127 E 5th Street, Loveland, CO
Too Legit to Quit — American IPA
Available NOW: Single — 32oz crowlers
---
WeldWerks Brewing Co. –

508 8th Avenue, Greeley, CO
Ordinary Pleasure — IPA — 6.2%
Available NOW: $16 / 4-pack — 16oz cans – Pre-Order for Pickup at the Brewery
Peach Brown Sugar White Chocolate Berliner — Imperial Berlin-Style Sour Ale — 9.7%
Available NOW: $18 / 4-pack — 16oz cans – Pre-Order for Pickup at the Brewery
Pow Pow Pils — Pilsner-Style Lager — 5.7%
Available NOW: $12 / 4-pack — 16oz cans – Pre-Order for Pickup at the Brewery
Hefeweizen — Wheat Ale — 5.5%
Available NOW: $12 / 4-pack — 16oz cans – Pre-Order for Pickup at the Brewery
Cherry Cobbler Berliner — Berlin-Style Sour Ale — 4.6%
Available NOW: $18 / 4-pack — 16oz cans – Pre-Order for Pickup at the Brewery
Mixed Berry Pie Berliner — Berlin-Style Sour Ale — 4.7%
Available NOW: $16 / 4-pack — 16oz cans – Pre-Order for Pickup at the Brewery
Hubba Hubba Peanut Budda — Milk Stout w/ Banana & Peanut Flour — 7.8%
Available NOW: $16 / 4-pack — 16oz cans – Pre-Order for Pickup at the Brewery
Barrel Aged Wassail — BA Winter Warmer — 9.1%
Available NOW: $18 / 4-pack — 16oz cans – Pre-Order for Pickup at the Brewery
---