No Comments
Shades Brewing | Kveik 1 American-Style Golden Sour Ale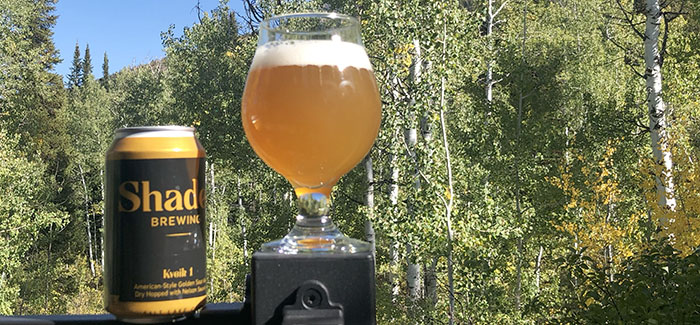 It's not a stretch to say yeast helped Shades Brewing make its mark. Specifically, the South Salt Lake, UT brewery utilized a strain of kveik — an ancient Norwegian farmhouse brewing yeast — to cement its place in craft beer.
First featured in a Shades beer in mid-2018, kveik is now used in dozens of offerings as part of the brewery's American Sour Ale series. And that first one — named simply Kveik 1 — earned a gold medal at the 2018 Great American Beer Festival and a bronze at the 2021 GABF.
Kveik 1 is dry-hopped with Nelson Sauvin, giving the mild-to-moderately tart ale a white wine-like fruitiness. It's crisp and among the most straightforward of Shades' extensive library of kveik beers.
It pours a hazy golden orange with a fleeting cap of off-white foam. Aromas include a blend of citrus and grape, as well as some cracker character. Flavors mimic the aroma, though lemon and more breadiness shine through. A slight dose of hop bitterness complements the tartness.
The initial batch of Shades' kveik beers proved to be a revelation for many. Though certainly not the first sour ale brewed in Utah, it helped to propel the style into the state's mainstream. Since then, a steady supply of kveik limited releases has drawn crowds, generated buzz and created loyal fans for Shades.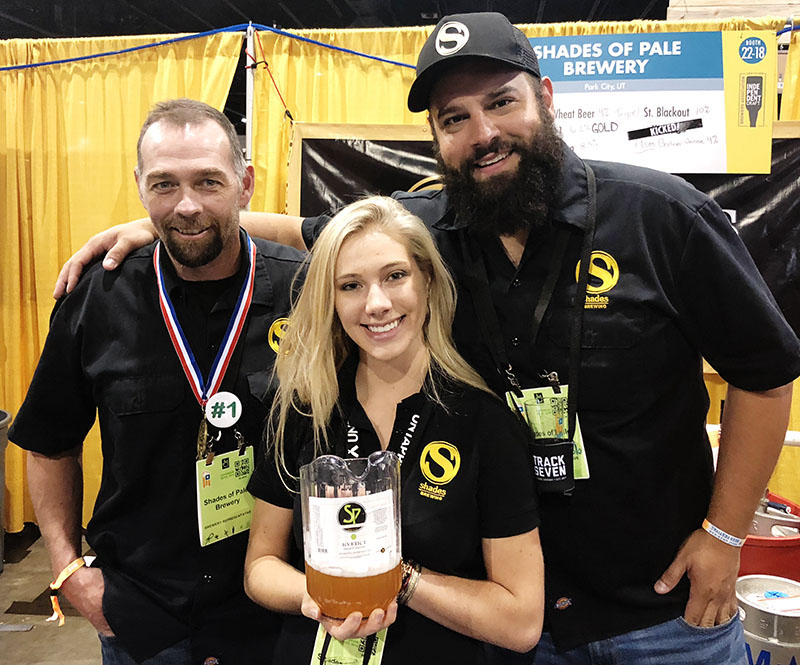 The Kveik Stuff
To brew its kveik sours, Shades started with lactobacillus in the kettle and dropped the pH to give the wort a nice tartness. Brewers boiled the wort, added minimal hops, and pitched the kveik. Fermentation temperatures topped out near 90 degrees naturally.
Once fermented, Shades Brewing split the initial batch into separate tanks to create three unique golden sour beers. Each finished slightly above 6% ABV. Subsequent releases have included all sorts of adjuncts, catering to a variety of tastes and palates. Of note, its Thai Tom Kha Golden Sour proved to be a critical (and fan) favorite, nabbing a gold medal at the 2019 GABF.
In 2020, in honor of its 10-year anniversary, Shades Brewing teamed up with primarily local businesses to deliver a series of 10 special collaboration beers. And, you guessed it: Many of the beers began with the base golden sour and evolved from there.
View this post on Instagram
---