No Comments
Wasatch Brew Pub | Ginger, Apple, Wheat Ale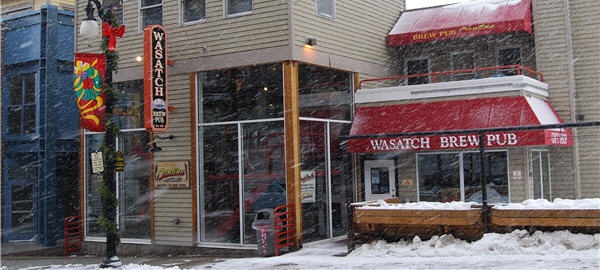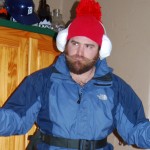 4% ABV
When I headed to my hometown of Kalamazoo, Michigan for Christmas, a town so steeped in its microbrew culture that it has a semi-pro baseball team called the Growlers, I'd planned to write a beer showcase from Bell's Brewing's Eccentric Café, my old college stomping ground. But then I got to Bell's and saddled up to the bar with some old friends.
When you're knee deep in experimental small batch craft goodness with friends who knew you during your Natty Lite days, only a fool or an asshole will take out a notebook and a pen and start writing about shit like head retention and mouth feel. I've been both of these things, but not today, I told myself.
Fast forward a week, and I'm back in my adopted hometown of Park City, Utah. I just took off my ski boots after a cold day on the slopes, and the obvious next life choice for me was a trip to Wasatch Brewing's tasting pub. Located at the top of Park City's historic Main Street, this place is the quintessential ski town brewpub, and the absolute perfect place to enjoy an aprés ski beer on a chilly January Saturday evening.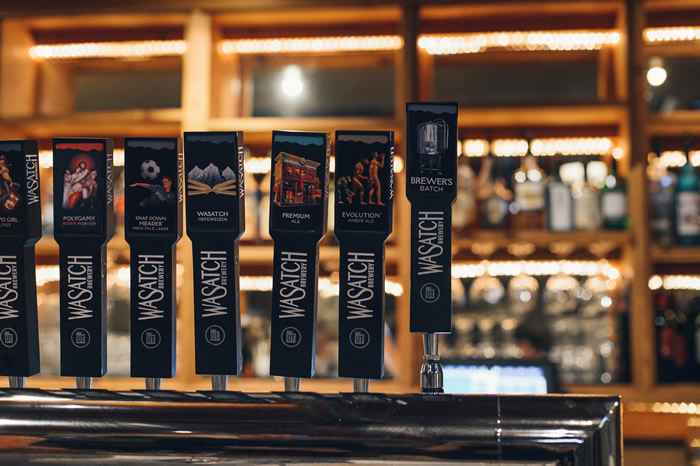 I read the what's-on-tap chalkboard and asked the bartender what the Brewer's Special was. He took a long moment of contemplative thought, perhaps swimming back past memories of secret pow stashes, cute snowboarder chick phone numbers, and the haze of the pot his roommate brought back from Colorado last week, before saying, "We've got a ginger, apple, wheat beer."
"Why not?" I said. And as weird as this stuff is, it is real good, almost like a cider but with a ginger twang (is twang an acceptable word for describing beer taste?) that rids the beer of that sour apple bite. The ginger, no doubt leftover from Wasatch's holiday brews and thus pitched into this experimental batch, provides a last little bit of Christmassy taste—like the last of the Christmas season tourists still on the mountain, who'll hopefully be on tomorrow morning's red-eye back to Dallas, Houston, Corpus Christi or wherever, leaving the goods to me.
There's a moral to this story, damnit. Don't always spend your beer time overthinking it. Sometimes enjoy that beer for what it is, an elixir of the gods meant for making time spent with loved ones just a little bit more crazy and fun.
---