No Comments
Event Recap | Northalsted Frost Fest 2017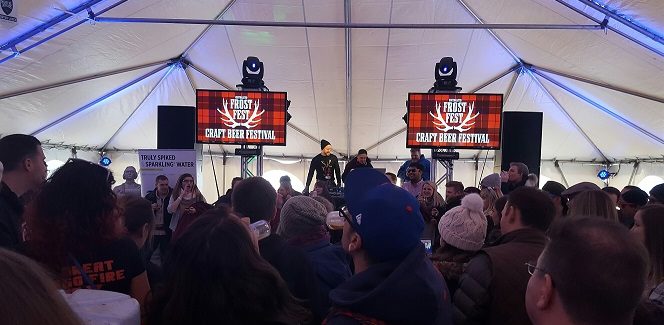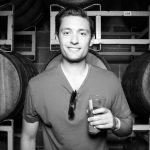 Last Saturday, on a seasonably chilly Chicago night, I experienced all that the Northalsted Frost Fest craft beer festival had to offer. There were bright lights, loud music and a good amount of quality craft beer on-hand, which made it one of the more interesting beer events I've attended. Frost Fest was as much a tented night club as it was a beer tasting, which made for some entertaining highlights. Here are my top five moments from Frost Fest 2017.
Highlights
The Vibe
There are many reasons people flock to beer festivals, including the atmosphere of the event, which is something Frost Fest did well. To be honest, I was not expecting the intense brightness and bumping music at first, but after I had a chance to get acclimated, I really enjoyed it. It was as much a rave as it was beer sampling, but I had fun – and I feel like my fellow patrons did too.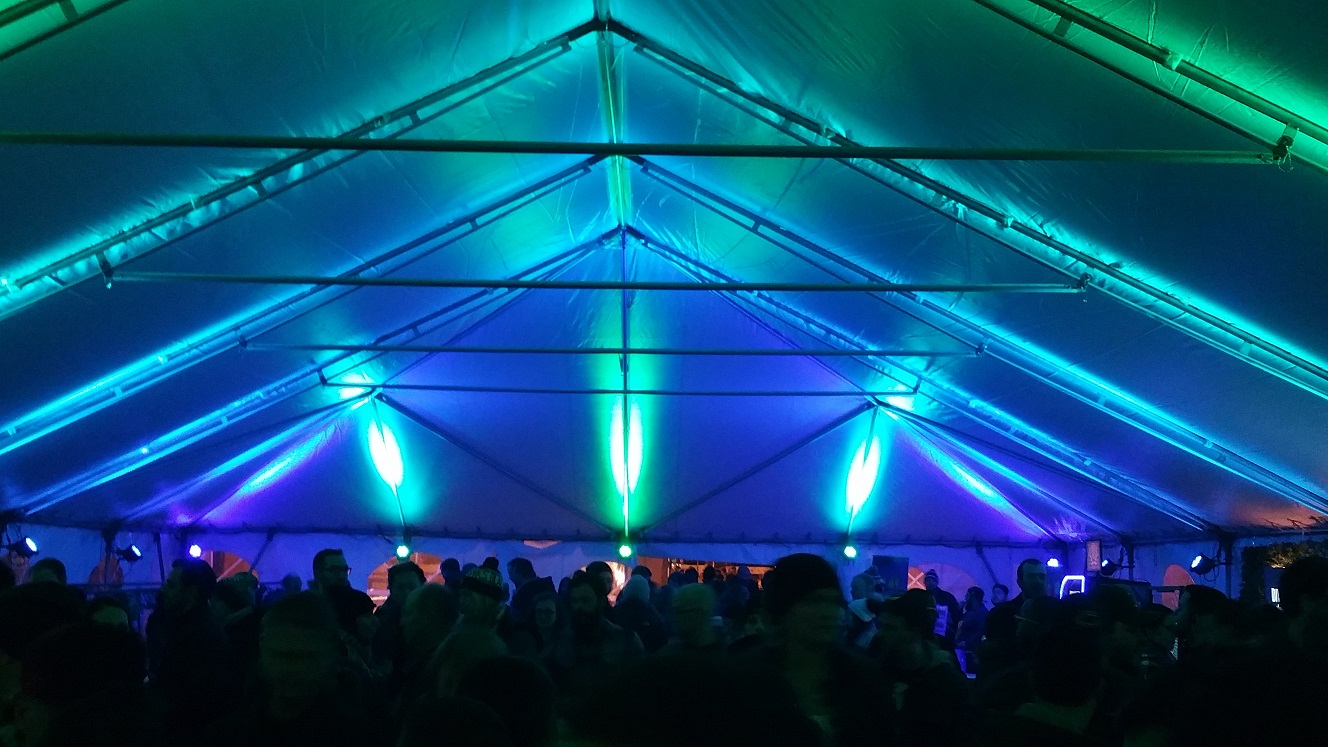 Empirical Brewing Stole the Show
Of the several local Chicago brewers under the Frost Fest tent, I was most impressed by Empirical Brewery. They had one of the largest selections (four) and poured many of their popular beers, including their Infinity IPA. I also got to try out their Phase Transition Porter, which was an instant favorite of mine. The porter had some complex chocolate and malt notes that made it both savory and sweet. I will also say that Empirical seemed to boast one of the longest lines throughout the night as other craft beer drinkers caught wind that they were pouring the good stuff.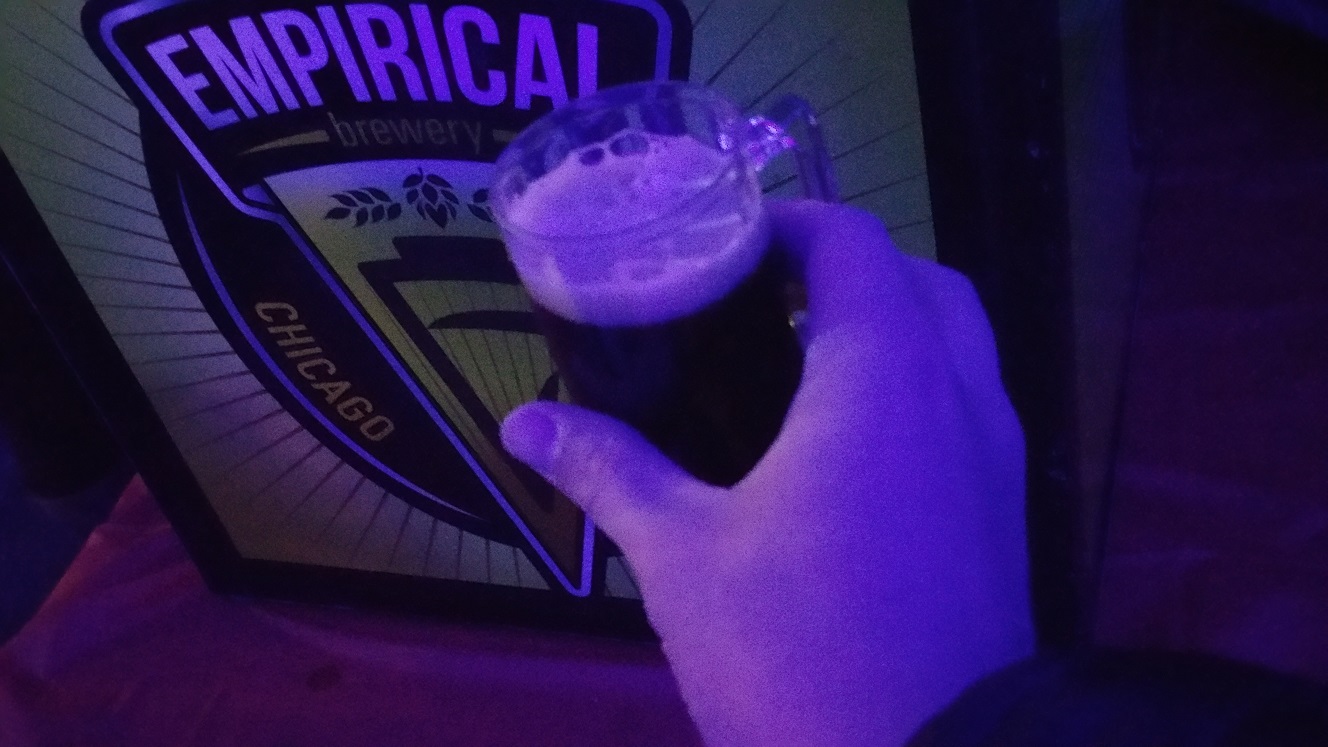 Tasting My First Organic IPA
I'm always open to try new beer styles and methods, so when I saw Lagrow's booth and that they were pouring their organic IPA, I knew I had to give it a shot. Lagrow's IPA is brewed with 100% organic hops, malted barley and yeast and makes for a really good beer. I think I went back to their booth several times for additional samples of their IPA as I really enjoyed its bright, crisp flavor and clean finish. I would definitely buy this one again if I saw it on my local store's shelf.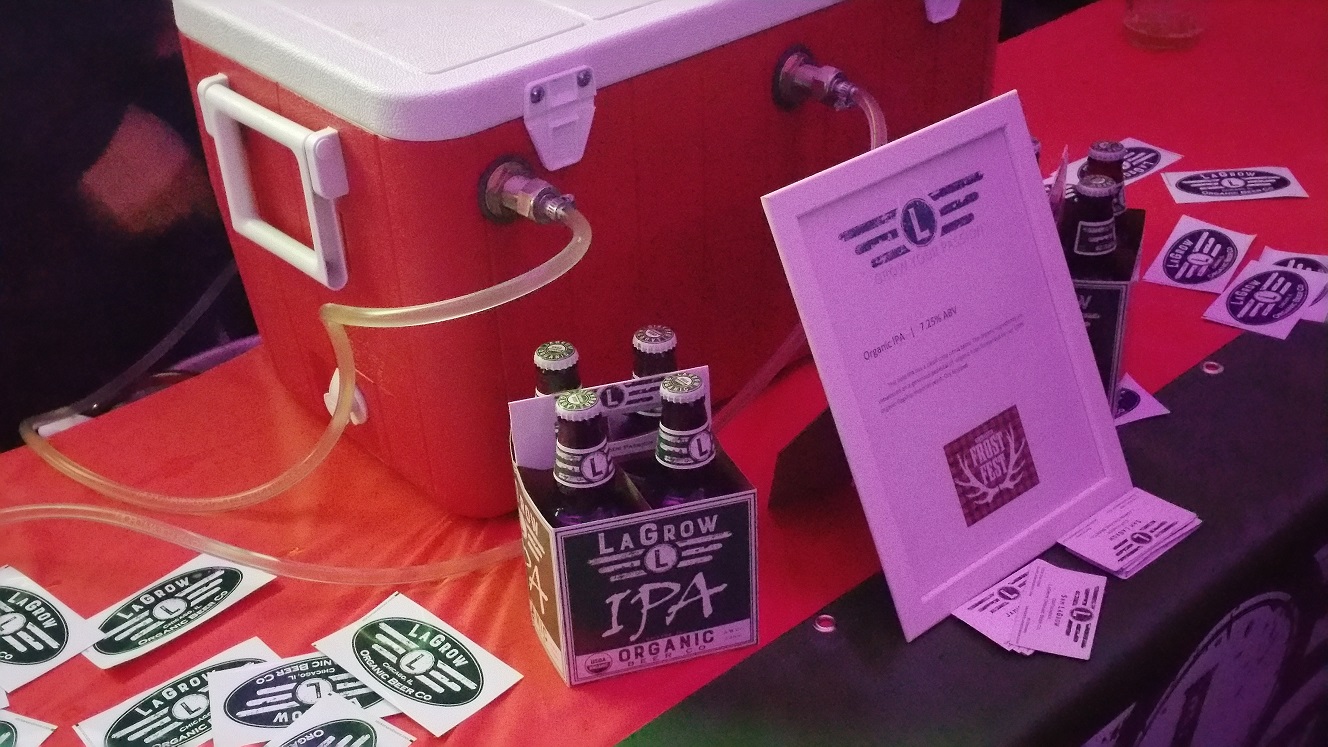 A Coffee Stout Standout
The night of Frost Fest finally felt a bit like winter, so it only felt fitting that I enjoyed a quality coffee stout and Wiseacre Brewing delivered. Their Gotta Get up to Get Down Coffee Milk Stout was hands down my favorite beer of the night, both for its intense coffee smell and flavor profile. This coffee stout is infused with coffee beans from the Konga region of Ethiopa and delivers powerful flavor through every sip. But while flavorful, this beer is also extremely heavy, so it only took two 3 oz servings of this one for me to get my fill – but every taste was worth it.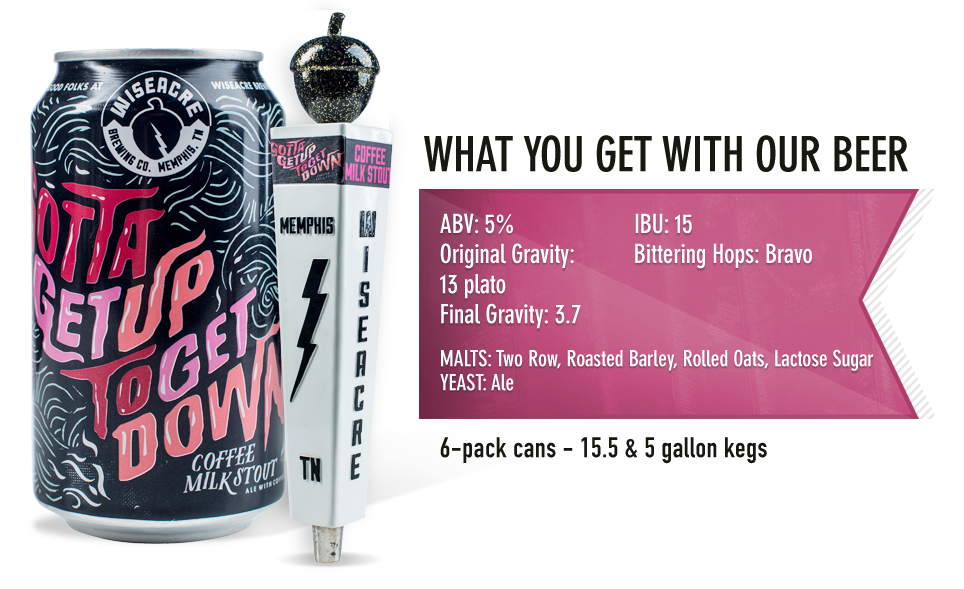 Pac-Man
The one moment that perfectly encapsulated Frost Fest was a surprise appearance from Pac-Man, who danced with reckless abandon behind one of the beer booths. And while I did get a picture of the occurrence, I apologize in advance for the quality. The bright lights, music and good beer had my full attention – I guess that about sums up Frost Fest. Cheers!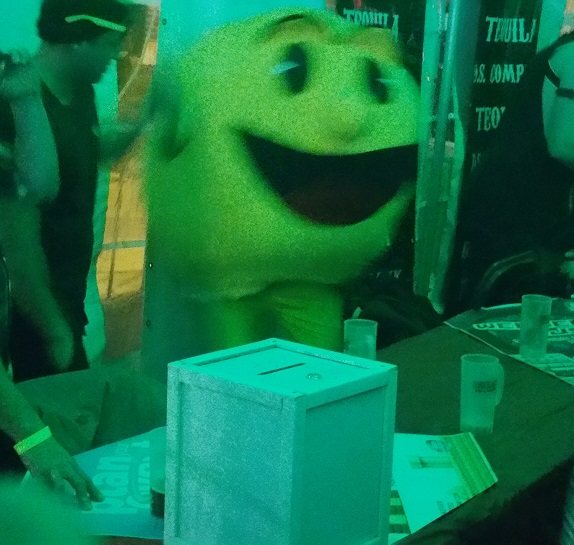 ---