2 Comments
2 Days, 2 Nights in Atlanta's Craft Beer Scene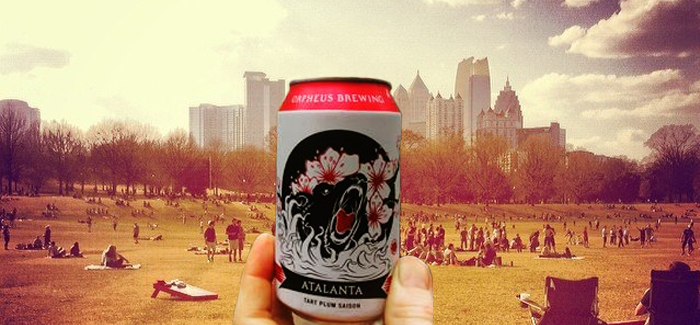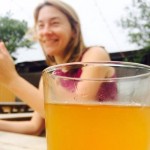 Atlanta probably doesn't top your "must visit" cities for a beercation — but it should. The creativity, positivity and diversity of Georgia brewers is just as worthy of your hard-earned beer budget money as, say, a trip to Tampa/St. Pete or Chicago.
Georgia brewers are persevering despite the challenges the government continuously puts in front of them. I'm not giving you the backstory to send you elsewhere on your beercation. The fight happening here in Georgia could use as many vocal supporters as possible — and I promise craft beer fans will love what they find in Atlanta.
Here's how you should spend those two days and two nights in Atlanta's craft beer scene.
Important things to know before your trip:
Taprooms have limited hours due to Georgia beer laws. Check brewery websites often.
Uber is your best friend.
MARTA's light rail is helpful for transportation to Decatur, Little 5 Points, Midtown, Buckhead and Downtown. It is not helpful for the suburbs. You'll need Uber or a patient, sober driver.
Sundays: You can't buy alcohol before 12:30 p.m. on or off premise. This means Sunday Funday doesn't start before 12:30 p.m. The "Brunch Bill" is before the legislature trying to change that, but as of now, you should be prepared.
Friday
From the Airport
Once you've landed at Atlanta's Hartsfield-Jackson Airport, it'll take you about 60-90 minutes to get to your hotel, check in, and drop off your bags. Be aware that Friday traffic can be manic — even worse than weekday traffic. Friday evening rush feels like it starts around 2 p.m.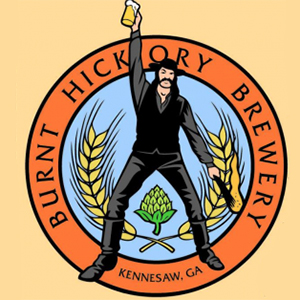 Despite the traffic, if you time it right, you should take this chance to explore craft beer in Atlanta's suburbs, specifically Burnt Hickory Brewery in Kennesaw. Owner/head brewer Scott Hedeen and company have built an army (for real). Their beers pay homage partly to the area's Civil War history (General Joe's Quickstep, an American sour beer), and the rest to a long list of metal and punk bands (Die Kreuzen Imperial Pumpkin Porter and Killdozer Barleywine, to name a few). In the early days, when BHB was a nano brewery, they'd only open one Saturday a month. Those single Saturdays would turn into epic adventures in the suburbs, attracting not only beer geeks from inside Atlanta's perimeter, but also from across state lines. While the taproom now has extended days and hours, and no longer do you have to wait in line 15 minutes to get their flagship pale ale Ezekiel's Wheel (lovingly called "Zeke"), the heart and soul of the unapologetic BHB way surges through the brewery.
Dinner
Assuming your hotel isn't in the suburbs, head back into town and hit up Slice and Pint, a brew pub across from Emory University. Slice and Pint moved into the space that once held longtime co-ed pizza joint Everybody's, a former Emory staple. God bless Slice and Pint, which considers beer, pizza, chocolate, and "other stuff" as the true four food groups. The pizza crust is crisp and full of flavor from a combination of Trappist beer yeast and old world wild Italian yeast.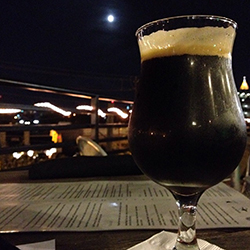 The beer menu is constantly changing courtesy of Slice and Pint co-owner and brewer Crawford Moran. Moran has been brewing in the Atlanta beer market since the 90s, and he's also behind the brews at 5 Seasons West (Atlanta) and 5 Seasons North (Alpharetta). Moran is a bit of a freedom fighter for Georgia craft beer, naming beers at Slice and Pint and 5 Seasons to show his displeasure with legislators' constant backhand to the industry — brewpubs in particular: "The Revenue Dept. Has Secret Meetings with the Beer Wholesaler Lobbyists IPA" and "The State of GA Is Run Like an Oligarchy IPA" are very real names of Moran's beers. Check it out on Untappd. It's awesome — and so is the food at Slice and Pint.
(Editor's Note: Multiple Georgia municipalities have passed laws for growler sales from brewpubs. Get your growlers filled at these locations.)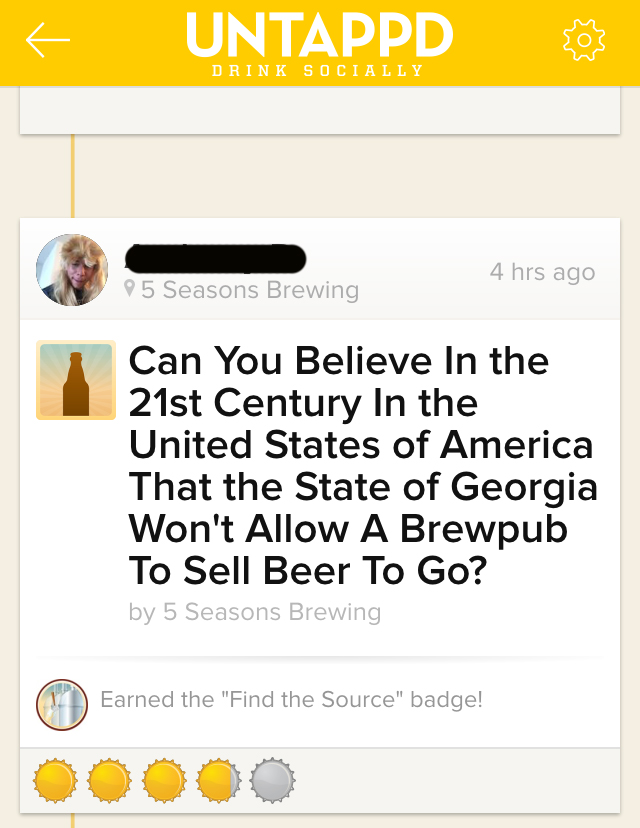 Saturday
Morning
Hit the ever-growing Atlanta BeltLine for a run — or a stroll if you're not into that sweating thing but want to explore the city. The BeltLine is "a sustainable redevelopment project that will provide a network of public parks, multi-use trails and transit along a historic 22-mile railroad corridor circling downtown" that aims to connect neighborhoods in an otherwise difficult pedestrian city.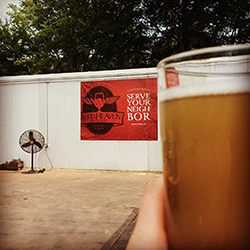 The BeltLine's Eastside Trail will take you by Krog Street Market where you can grab some lunch, including dumplings, BBQ and build-your-own charcuterie. Hop City bottle shop is a must if you're looking for Georgia beer to take home with you.
Afternoon
Saturday afternoons are primetime for Georgia's breweries since pretty much all the taprooms will be open. Make the most of your time by slipping into Decatur-area breweries Wild Heaven and Three Taverns, which are less than a mile apart. You can walk it if you want; Uber is an option for the impatient and geography-challenged. Both generally close by 5 or 6 p.m. Blue Tarp, which specializes in funky and wild beers, is in also right around the corner and open a little later if you're looking to extend your beer tasting trip.
Evening
The Decatur Square is one of Atlanta's best areas for food, beer, live music and general walkability. MARTA's light rail takes you straight there. You'll have endless options. Foodie and power Instagrammer Eric Zerkel (@ezerk) suggests Cakes & Ale for what he calls "unrivaled" seasonal food, or Kimball House, where he swears "the pommes macaire are to die for." Zerkel says you should ask for the homemade Sriracha sauce to dip them in.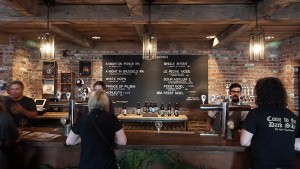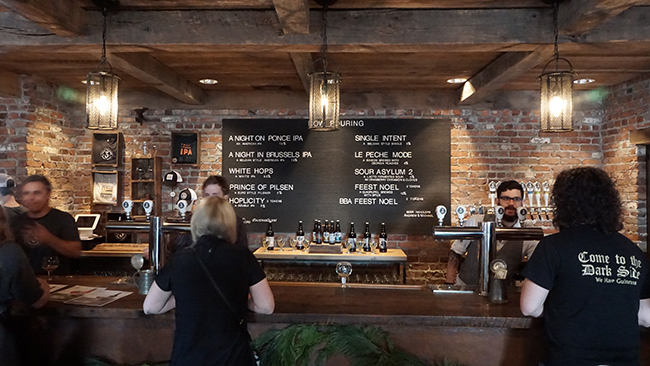 Do not leave Decatur without going to Brick Store Pub, which consistently lands on Top 10 lists of the best-rated beer bars in America. Brick Store not only will satisfy foodies with chef-driven pub fare – including a killer pot pie and meatloaf sandwich – but you'll get lost in the beer list (in a good way). The upstairs features a Belgian bar, while downstairs has dozens of American drafts, with a special focus on Georgia brewers. This is where you'll want to look for beer from Athen's Creature Comforts and Terrapin as well as Savannah's Service Brewing and Coastal Empire Beer — as well as the other Georgia breweries you won't get to visit on this short trip.
Sunday
Morning
Remember, as of January 2016, you still can't buy alcohol in Georgia before 12:30 p.m. on Sundays. This includes restaurants. Don't show up at 11 a.m. wanting a bloody mary. You'll be sorely disappointed. Take Sunday morning to sleep in, go for a jog at Piedmont Park, grab some coffee and pack.
Brunch
Take MARTA's Green Line to the Inman Park/Reynoldstown stop, and walk two blocks to Wrecking Bar Brewpub, a place "Diners. Drive Ins and Dives" has dubbed "one of Atlanta's best-kept secrets." Since opening inside the historic Marianna building in Little 5 Points in summer 2011, Wrecking Bar has grown into a destination for beer lovers and food lovers. Order off chef Terry Koval's brunch menu, which includes pancakes made from ground chocolate malt. Order shorty pours so you can sample more from the beer menu — and if you're lucky enough to land there when a version of the Siberius Maximus is on, order it. You won't regret it.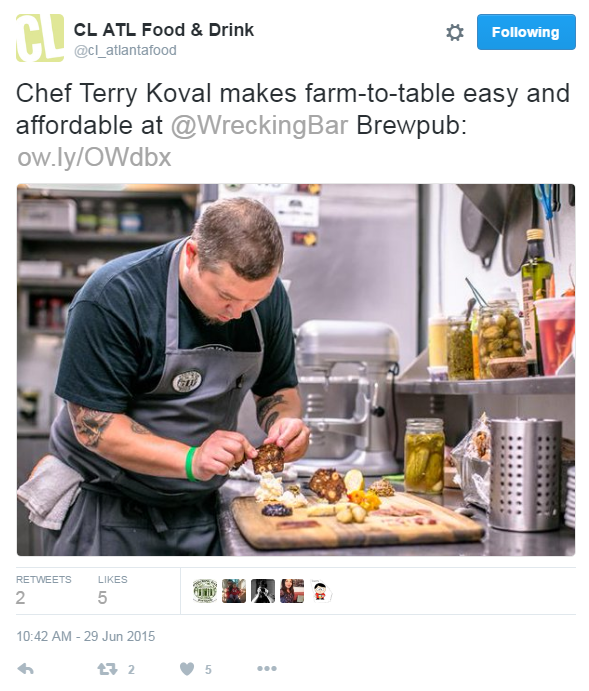 A quick four minute walk north from Wrecking Bar is the Porter Beer Bar, which also consistently earns Top 10 U.S. beer bar status. The Atlanta institution smells like garlic fries, belgian beer and love. Brunch runs until 4 p.m. and not only do they have specialty mixed drinks, but a killer beer list from Georgia, America and around the world.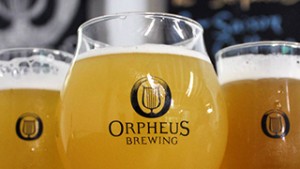 Before the Airport
Sundays are hit-or-miss for Georgia taproom hours, but Orpheus Brewing at the northern edge of Piedmont Park in Midtown is open midday until 5p — and you shouldn't miss it. Atalanta, a tart plum saison, has become one of Georgia's most popular year-round beers since Orpheus opened Memorial Day weekend 2014. In 2016, the brewery's barrel-aged program will continue to expand as well, and you won't be disappointed by anything you find at the taproom.
Follow Jess Baker @craftcurious on Twitter and Instagram.
---