#kveik – PorchDrinking.com
September 10, 2019 | Mike Zoller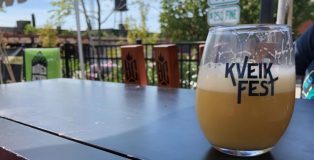 There are beer festivals centered around hazy beers, big stouts, sours and other styles, but rarely is there a festival around a strand of yeast. Burnt City Brewing teamed up with Omega Yeast Labs to showcase the Kveik strand of yeast and show just how versatile it is.
30 breweries were on hand at District Brew Yards, the home of Burnt City in Chicago, to pour more than 60 beers, a majority using the Kveik yeast. Everything from hazy IPAs to stouts to barleywines were on hand at the festival.
Mathew Powers and I were both there for PorchDrinking.com and we were also joined by Jack Muldowney from The Hop Review; we'd like to share some of our favorite beers from the afternoon. 
August 16, 2019 | Mathew Powers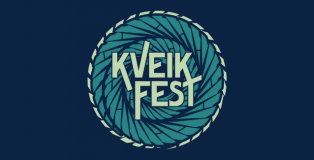 It's only a matter of time before Chicago's craft-community routinely lists Burnt City Brewing as one of the city's most innovative and creative breweries. And that day may inch closer after it hosts Kveik Fest. Thirty Breweries from around the country will descend upon Chicago to showcase beer brewed with kveik, a traditional and unique Norwegian farmhouse brewing yeast. The festival will occur on September 7 at the (also innovative) District Brew Yards, a spot shared by Burnt City, Around the Bend and Bold Dog Brewery.
"Kveik is a Norwegian dialect word for 'yeast'," explained Lance Shaner, owner at Omega Yeast Labs in Chicago. "In the brewing context, kveik are Norwegian farmhouse brewing yeasts that collectively share a lot of common traits, most notably high temperature tolerance (not unusual for them to produce good beer in the upper 90sF), high alcohol tolerance and fast fermentation. They were brought to the attention of the world by Norwegian blogger Lars Marius Garshol."