No Comments
Bohemian Brewery | Czech Pilsner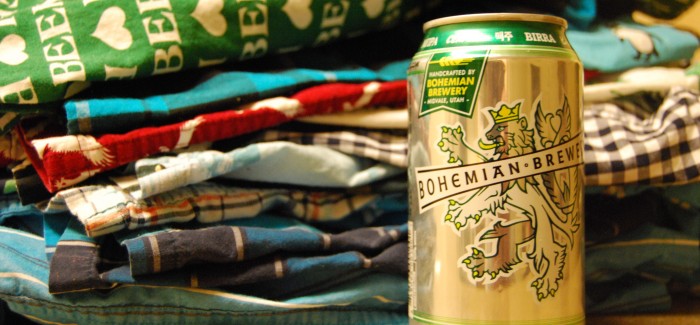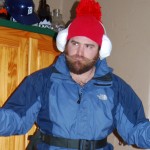 ABV: 4.0%
Among the numerous reasons that I enjoy writing for PorchDrinking.com is that it allows me to drink beer at the laundromat. Now, I'd typically shy away from popping the top on some suds in a place such as this, and surely there's some legality issues at play (or at least some questions of decorum, especially here in Salt Lake City). But I feel that writing for a reputable, national beer blog like PD brings to my drinking some professional perspective, thus justifying this laundromat imbibing; I have a beer showcase due tomorrow, and I've been going commando, as they say, for damned near a week now.
For this public showcase I went with a beer from Midvale, Utah's Bohemian Brewery. I chose their 1842 Czech Pilsner. Why? Because I enjoy this light-bodied golden lager? Yes. But also because the silver can, in the right light, looks like it could be full of off-brand soda, or as we call it in my home state of Michigan, pop.
Tonight is also a sipping night, because this weekend for me will be a Las Vegas vacation with some good friends from high school, which means it will be full of beer chugging nights. Why should you care about the speed at which I'm drinking this flavorful pilsner? Because it's an enjoyable sipping beer, that's why. It finds an ideal balance between the watered down, mass produced American lagers and the hoppy, heavy, or robust micro-brewed ales that can sometimes be too much. While I wouldn't necessarily call 1842 smooth, it certainly is easy drinking, because its Czech hop flavor is so uniquely good.
My undies have another half hour of spinning, so I think I'll head out to the Jeep to grab another can off my six pack while I think of the possibilities for this upcoming Vegas vaca. Last time I hung out with these friends was in August, and I ended the night with wedding cake spilled down the front of my pants. God, I hope that chocolate frosting comes out, because those are my dancin' pants, and I'm going to need them.