No Comments
Pop Culture Week in Review 1/31-2/6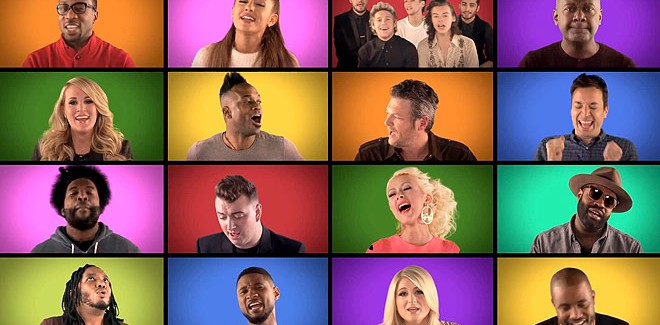 Superbowl Shmuperbowl.  Jimmy Fallon wins America:
Sunday he blew our minds:

But he wasn't done:

Then he SHUT IT FUCKING DOWN:
If you're still watching New Girl (I am), hold on to your hats
Damon Wayan, Jr is leaving the show. Again.  He will appear in every remaining episode this season but will not return for season 5.  It seems like the exit was his own choice but no word on his next project.  I personally am not upset about this.  I still watch the show but at this point, he's kind of too good for it.  They're all too good for it.  Except for Winston.  He's exactly good enough for it.
Today in things I can barely muster any cares for:
I'm sorry, Heroes. You burned me too bad last time with your weirdo twins and Kristen Bell falling in love with Sylar.  I just cannot with you again.  I just cannot.