No Comments
Utah Breweries Get Creative to Draw Crowds at Off-Peak Times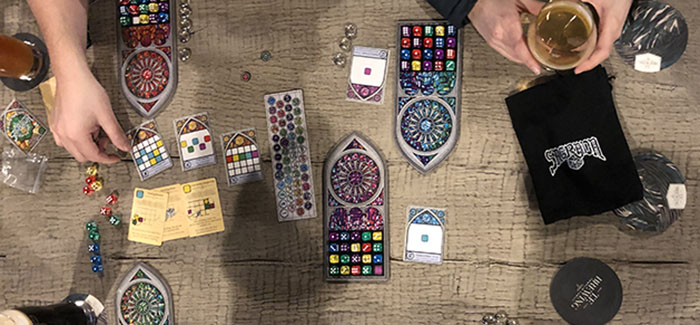 New Utah breweries are opening at a rate not seen in a generation, if ever. The boom is providing plenty of options for craft beer lovers to drink directly at the source.
At peak times, many brewery taprooms are filled with good beer and lively conversations. However, as with any business, it's not all-bustling, all the time.
To help fill certain lulls (primarily midday and midweek), a handful of breweries are getting creative.
In addition to pouring scrumptious suds, these establishments are offering entertainment and educational options to help round out the craft beer drinking experience.
Here are three Utah breweries — and a cinema pub — currently giving beer drinkers one more reason to visit. (Bonus: One soon-to-open brewery has big plans by way of entertaining its beer-drinking clientele.)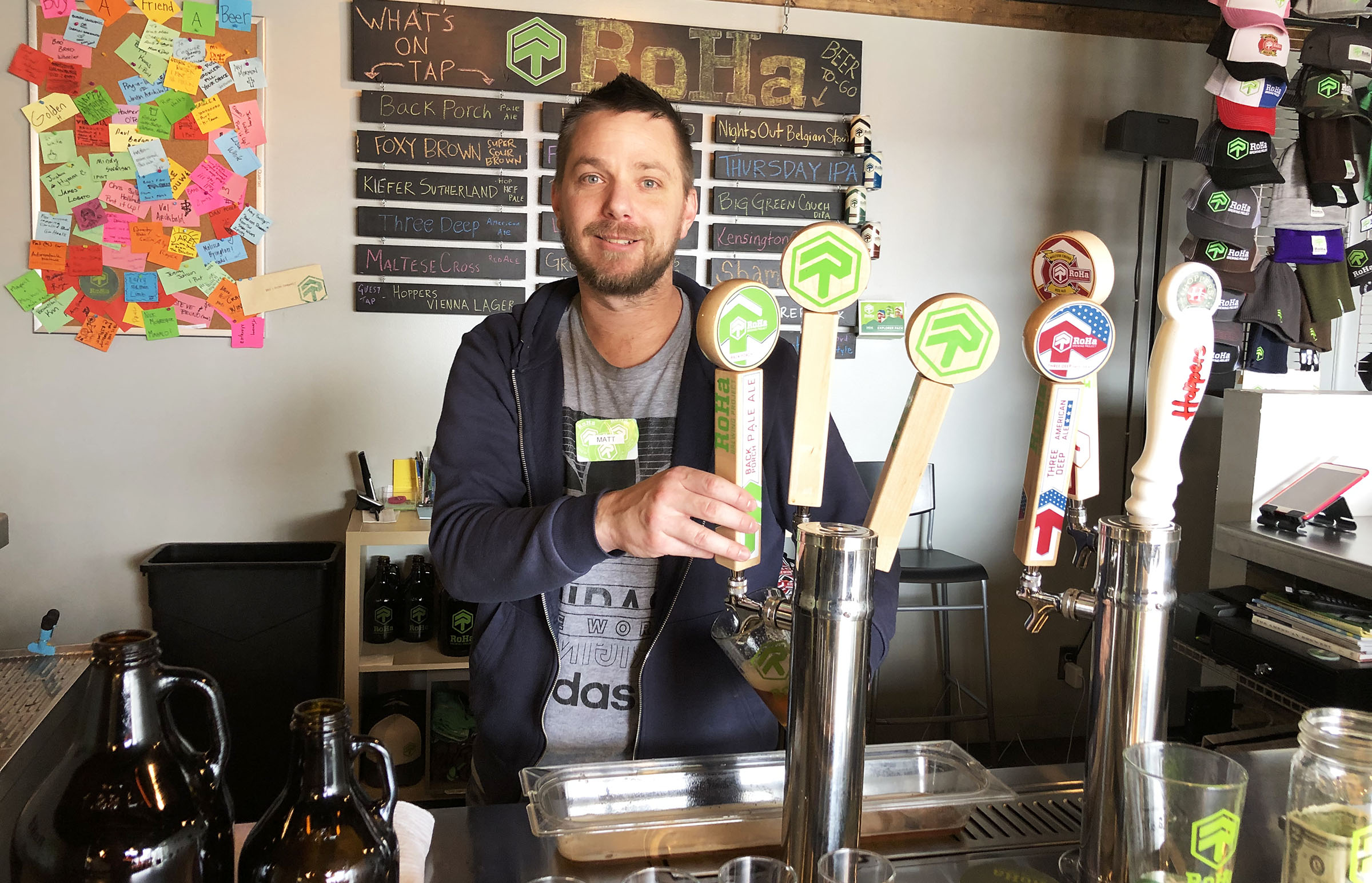 RoHa Brewing Project
Midday, midweek at RoHa Brewing Project usually means out-of-towners and skiers popping in for a pint or two. The Salt Lake brewery and taproom brainstormed creative ways to draw more local craft beer enthusiasts at off-peak times.
Enter Brewing Round Table Discussions. From 11 a.m.-1 p.m. each Wednesday through March 27, RoHa plans to hold court on beer-related topics. Beertender Matthew Brown will be pouring pints and moderating informal discussions.
"We're trying to bring out the locals on their lunch break who share a passion for craft beer," says Brown, who hatched the idea with RoHa co-founder Rob Phillips. "Whether that be homebrewing, an interest in the brewing process, beer trading, beertography, local craft, etc."
The series kicked off on Feb. 20 with a discussion on water profiles and water chemistry. Each of the next five weeks is scheduled to touch on a different brewing topic, but RoHa is open to organic conversations about other beer-y topics as well.
"It's framed as a brewing process round table discussion," Brown says. "But as a craft beer enthusiast myself, I am open to chatting about whatever interests our customers about craft beer."
Wednesdays through March 27, 11 a.m.–1 p.m. RoHa Brewing Project, 30 E. Kensington Ave., Salt Lake City, UT 84115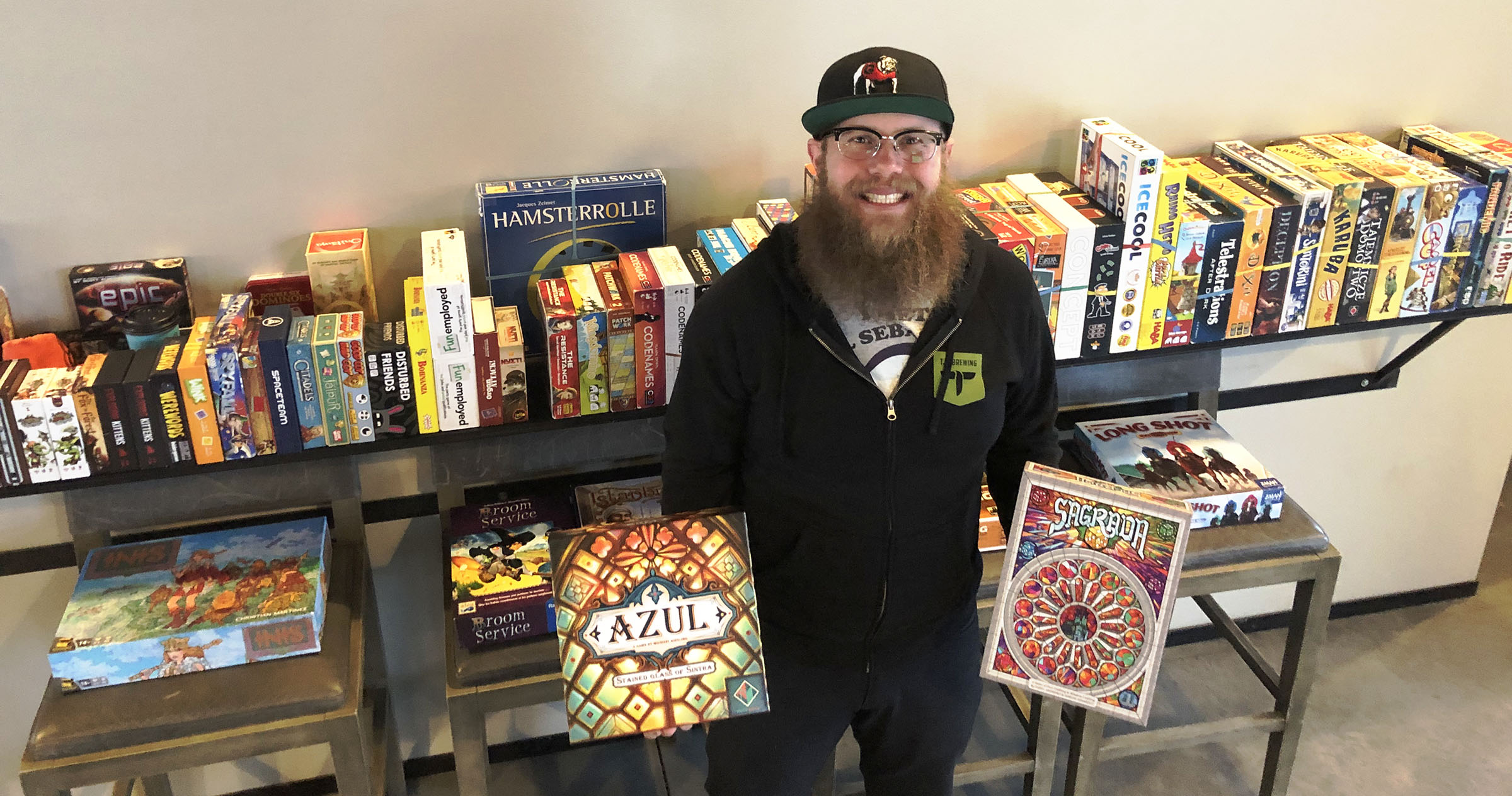 Templin Family Brewing
It's not unusual to find board games stacked on shelves at your favorite local brewery. But Templin Family (TF) Brewing bumps it up a notch for its new weekly game nights.
Looking to boost traffic during the typical post-holidays lull, TF partnered in January with Jarrett Miller of Ales and Allies to show up to the brewery each Wednesday with 90+ card and board games in hand (check out the list).
Pick an old standby that's sure to bring back fond childhood memories. Or live in the now and try your hand at something new. Yes, Miller will personally teach you how to play any of the games in his massive collection.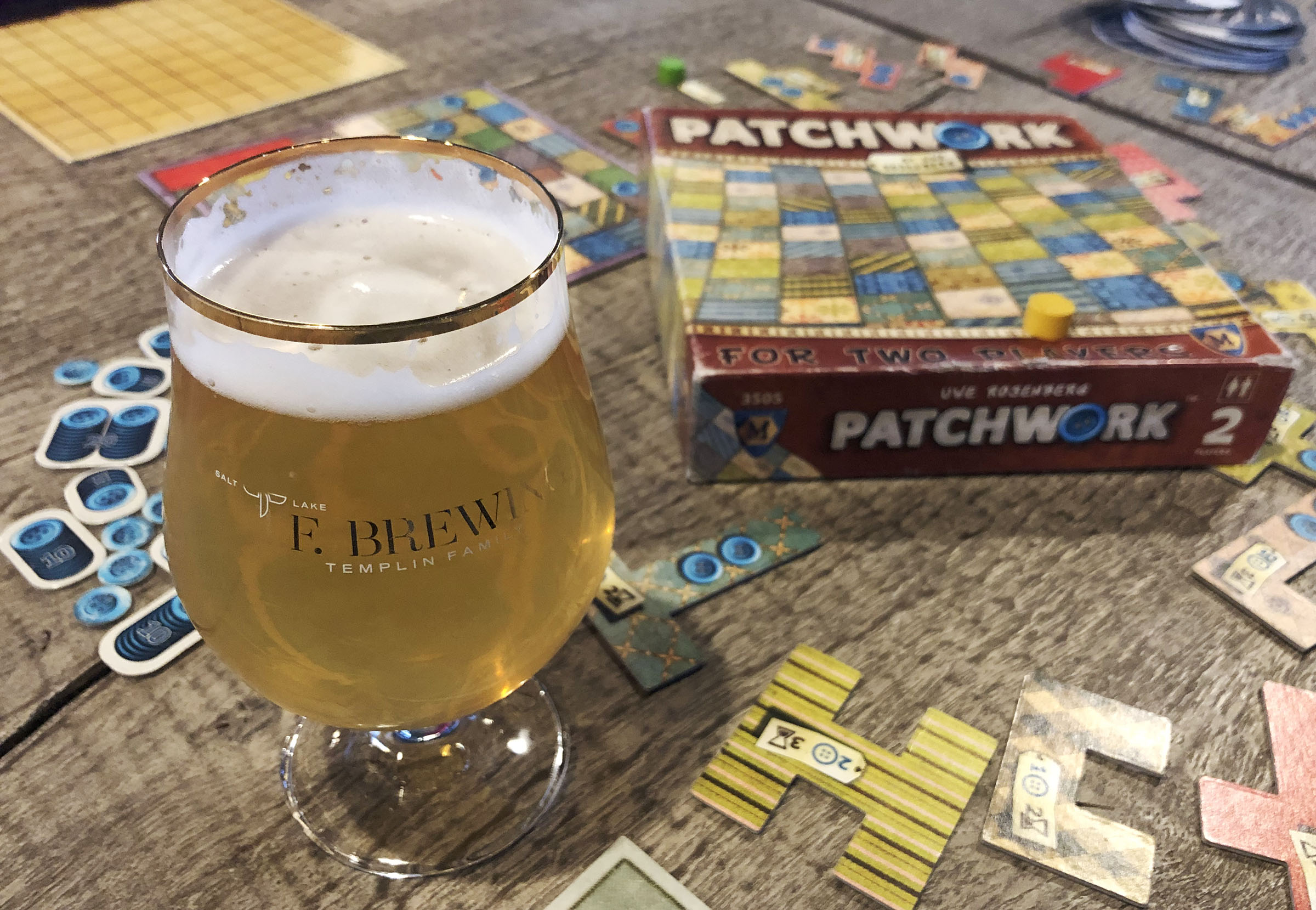 "By around 8 p.m. it's pretty busy, even compared to what it's like later in the week," says Brittany Watts, TF's taproom manager. "It's so fun to see adults having a good time over board games, this nostalgic thing we used to get excited about as kids."
So bring some friends — or make new ones — and sip a pint or two while planning your next move.
Wednesdays, 5-11 p.m. Templin Family Brewing, 936 S. 300 W., Salt Lake City, UT, 84101
Shades Brewing
The one-time "Center of Industry," also known as South Salt Lake, practically shut down at 5 p.m. It required stepping outside the city to enjoy much nightlife.
Not anymore.
Now, the rebranded "City on the Move" is more welcoming to businesses that operate well into the night. It even adjusted its liquor laws to allow for more breweries within its city limits.
The brewery that led that change, Shades Brewing, is working to draw a nighttime crowd to its taproom by booking live music almost weekly.
The taproom opens at 3 p.m. daily and music usually starts around 8 p.m. on Fridays. The brewery also hosts open mic nights on the second and fourth Wednesday of each month.
Various dates, Shades Brewing, 154 W. Utopia Ave., Salt Lake City, UT 84115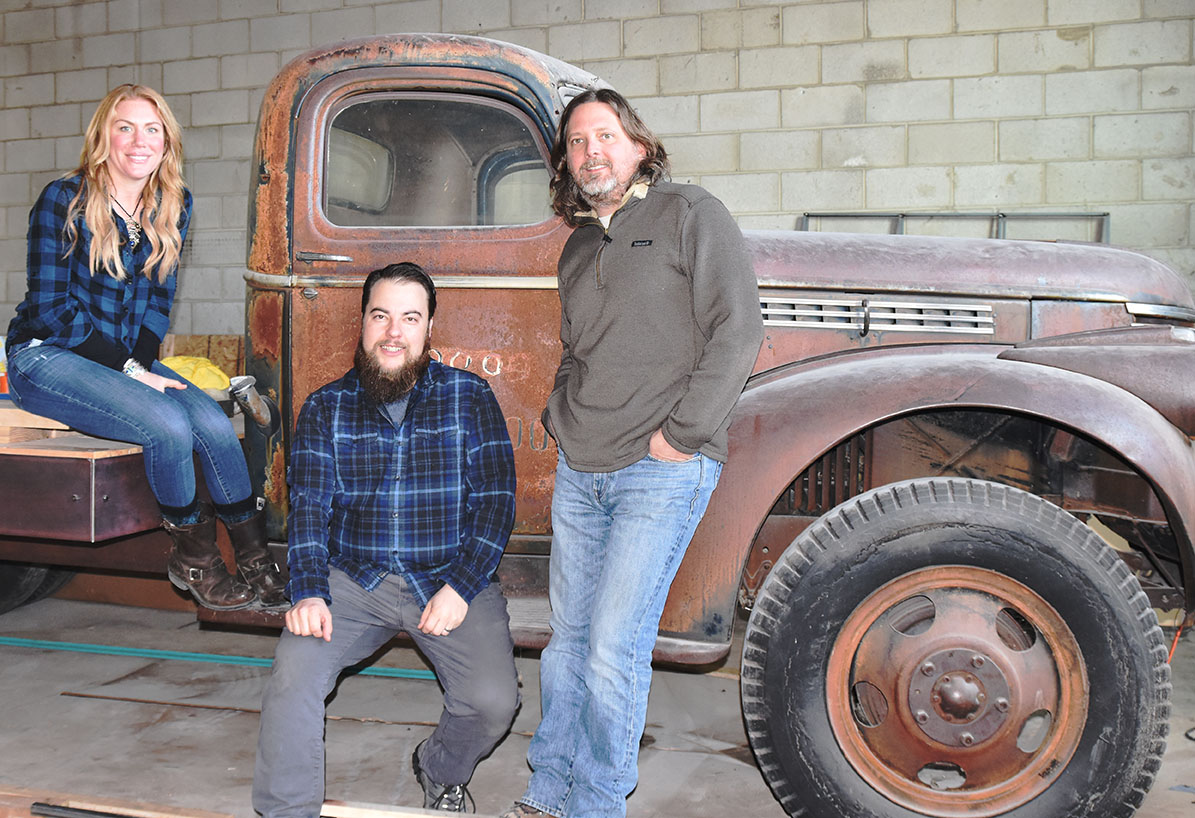 Level Crossing Brewing
Speaking of South Salt Lake, the city's newest brewery on the block is weeks away from opening. Level Crossing Brewing, located next to South Salt Lake's iconic water tower, recently completed its first brew day. It seems the entire valley is eagerly anticipating its opening (slated for March 2019).
Utah Beer News took a tour in January and talked to the folks in charge about what beer drinkers can expect. Beers on tap, a to-go store on-site and wood-fired pizza are all in the offing.
But get this: Level Crossing procured a 1946 Chevy farm truck to serve as a stage. Brewery officials say live music, cowboy poetry, podcast recordings and more could all be on the table at what's sure to be a unique setup for entertainment.
TBD, Level Crossing Brewing, 2496 S. West Temple, Salt Lake City, UT 84115
Brewvies Cinema Pub
You want to talk about revolutionizing the movie-watching experience in Utah? How about when Brewvies came to town 20-plus years ago? The Salt Lake cinema pub, which recently opened a second location in Ogden, regularly shows Hollywood blockbusters on its two screens.
But the 200 West stalwart is also known to host special screenings that seem right in the wheelhouse of craft beer drinkers. Whether it is Brunch & Movies at Brewvies or Monday Night Film Buff or Front Row Film Roast or special one-off events, a beer-and-a-movie is my kind of double feature.
Brewvies pours nearly 20 beers on tap, including a host of local craft brews. It carries an assortment of cans and bottles and provides a full liquor lineup and food menu.
Bonus: Our friend Mikenzie Hardman, of Bitches N Brews, hosts a Woman Crush Wednesday Local Craft Beer & Movie Night the final Wednesday of each month.
Brewvies Cinema Pub, 677 S. 200 W., Salt Lake City, UT 84101
Feature image courtesy of Templin Family Brewing
---