No Comments
6 Awesome Beer-Brands & Products We Love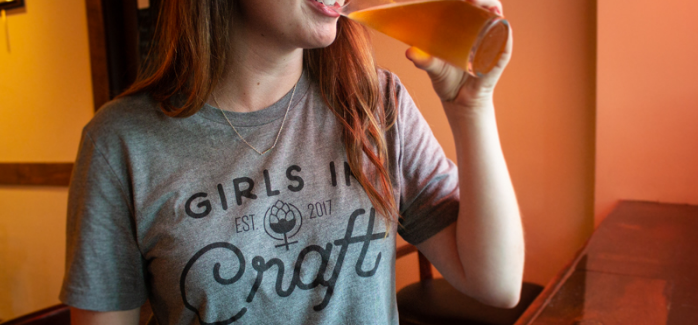 One of the many things we love about the craft beer scene is how supportive it is and the community surrounding it.
When Portage Brewing Co. in Walker, MN was destroyed by an overnight fire this past January, the craft community rallied around them. Local fundraisers were quickly thrown together to help raise support, and breweries like Bent Paddle and Modist Brewing announced collaboration beers with proceeds going to support their friends at Portage Brewing.
When wildfires ravaged California last year, hundreds of breweries around the world rallied with Sierra Nevada Brewing to brew their Resilience Butte County Proud IPA and donate 100% of proceeds back to wildfire efforts.
Homebrewing groups in Central Minnesota have led to some of the state's most notable breweries including Beaver Island Brewing, Spilled Grain Brewhouse and Lupulin Brewing.
Brewery races bring runners together; dog-friendly taprooms bring dog-lovers together; yoga, trivia, music and even succulent potting events bring people of different communities and interests together.
We love how supportive the craft beer scene is, and we want to do our part. Check out some pretty cool beer-related brands and products we're big fans of:
1. Hop Passport
We've been brand ambassadors for Hop Passport since early 2018, so we may be a little biased.
But we really do love everything about the brand — even beyond the passports! Hop Passport invests in high quality material. Our Canva-brand T-shirts are some of the most comfortable we own, the hats fit snugly, and the zip-up hoodies are super cozy!
Don't just take our word for it, though; for a limited time, use promo code ALEADVENTURES to get $5 off your next purchase at the online store!
https://www.instagram.com/p/Bnrht74FkMF/?utm_source=ig_embed
https://www.instagram.com/p/BoNYnXsFlkP/?utm_source=ig_embed
2. Girls in Craft
Girls in Craft has been on our radar since early 2018. I (Katie) loved the idea of a craft beer community for women, and the apparel caught my eye immediately. Jenn Suarez of California founded Girls in Craft in 2017 and has united craft beer lovers all over the country with her group Ladies of the Lanai.
"Girls In Craft was established in 2017.  As the years of craft beer tasting went by we noticed a gap in the apparel product available to women.  This seemed to coincide with the growing number of women partaking in craft beer consumption, and more importantly-the growing number of women working in the craft beer industry.  We wanted to bring these all together through a brand that would cater specifically to their needs." – GirlsinCraft.com
By day, Jenn is a brand manager for a printing shop in Southern California, so she knows products, business, quality and trends well. The quality of product is excellent with butter soft tees and cozy sweatshirts and sweatpants. I currently own three tees and a sweatshirt and could seriously live in them!
Girls in Craft also produces head wear, drink ware and luggage tags! What more could you want?!
https://www.instagram.com/p/BqklntEAa9J/?utm_source=ig_embed
https://www.instagram.com/p/Bo2laPDFFfY/?utm_source=ig_embed
3. Shirts on Tap
If your dresser drawers and closet spaces are already overflowing with too many brewery shirts like ours are, then you may want to do a little Marie Kondo-level de-cluttering first!
As we've shared in a previous blog post, Shirts on Tap is a super cool box club that delivers specially designed brewery shirts and swag to your door. Each month's order is totally customize-able — from shirt style to location of brewery. Shirts on Tap is an awesome way to support your favorite local brewery or discover new breweries to check out in the future!
Each month's box normally costs $18, but for a limited time use promo code ALEADVENTURES to get your first box for just $5!
https://www.instagram.com/p/Bqx2ZWVAXf8/?utm_source=ig_embed
https://www.instagram.com/p/BlmQ3-RFF9m/?utm_source=ig_embed
4. Pretty Pennie Jewellry
Hilary Pennie of Cambridge, Ontario, Canada creates some beautiful, one-of-a-kind jewelry inspired by craft beer and the outdoors.
"I left no detail behind when hand carving a square block of wax into this beautiful hop cone. Once carved a rubber mold was made and casting completed here in Ontario. To finish the product I personally hand filed, sanded, and polished this beauty in my Cambridge Ontario studio. "  – Etsy, Pretty Pennie
The hop cones come in gold, rose gold, brass and silver and the necklace chain comes in sterling silver. There are also hop inspired earrings and rings available, if necklaces aren't your thing.
I (Katie) had been lusting after the gorgeous Beer Hop necklaces for months and finally treated myself to the Half the Hops necklace over the holidays. I absolutely love it and get compliments regularly.
Check out her shop on Etsy!
https://www.instagram.com/p/Bs2_gO5gBg2/?utm_source=ig_embed
https://www.instagram.com/p/Br2wRjCAi1S/?utm_source=ig_embed
5. Flora Brewing
Sarah Flora, aka Flora_Brewing, is an awesome woman in craft and total inspiration. More than just a home brewer, she's managed to seemingly achieve what we've been striving for ourselves: becoming a brand and small business.
At Sarah's website, you'll find beers she's brewed; the Rosemary's Cherry Saison sounds delicious, and the graphic for Dicktatership DIPA is hilariously naughty. She's also got her own online store with hoodies, men's and women's shirts, and sticker packs.
Sarah's accomplishments are quite impressive; we also love her logo and really want to see her succeed!
https://www.instagram.com/p/BqKsJfng6BH/?utm_source=ig_embed
https://www.instagram.com/p/BqaXFdygZDP/?utm_source=ig_embed
6. General Beer Co
I (Katie) stumbled across another fantastic Etsy shop during the holidays with GeneralBeerCo. Their unique graphic tees immediately attracted me. They create tees for both men and women and with 30 designs available, there's something for every beer lover and home brewer.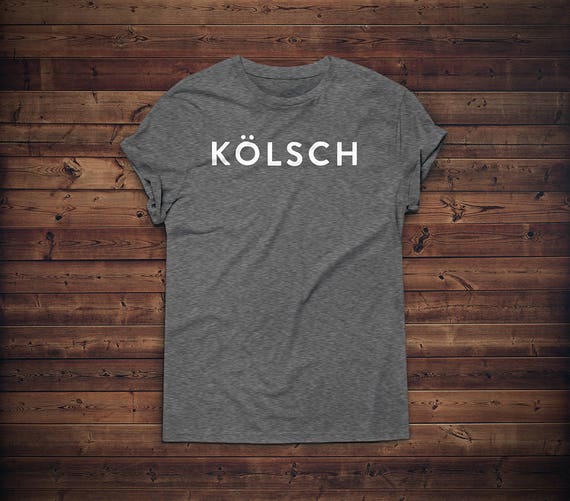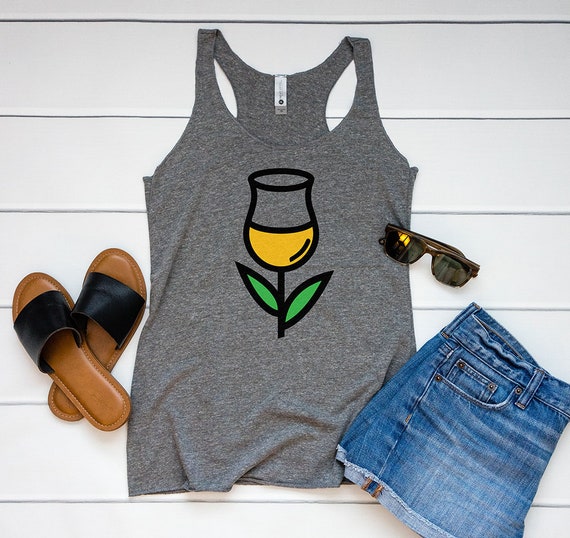 There you have it; six beer brands and products we love! If you dig any of them, show them some support! Also, if you know or follow any other brands or companies you like, let us know!
---