No Comments
Orange Blossom Brewing | Orange Blossom Pilsner 2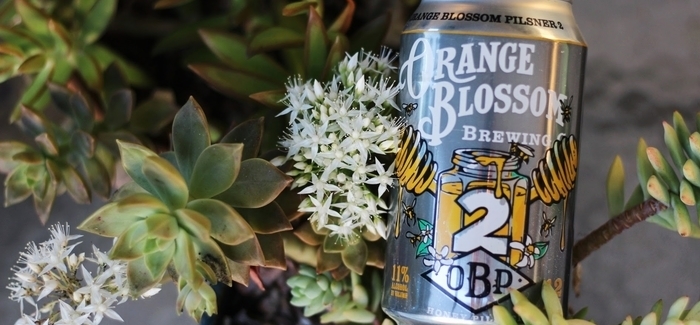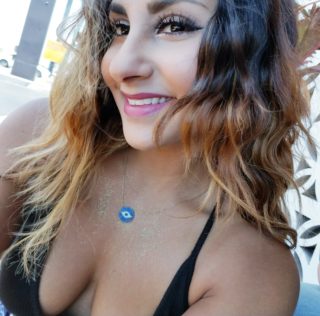 Usually a crazy, spontaneous weekend starts with a beer. In this case, it ended with one… or two. During football season, an unplanned game was the last move of the fun weekend, and tailgate time was cut short so a quality beer was needed stat! Orange Blossom Pilsner 2 was found through the crazy rush to make it to the game and since then, it's been a staple in my fridge.
Orange Blossom Pilsner 2 stood out due to an enticing Honey Pilsner style that was higher on the ABV side, but still drinkable in the 90-plus degree weather. I was familiar with the first Honey Pilsner by Orange Blossom Brewing Co., so when I saw this version, I grabbed the four-pack off that shelf quicker than the Detroit Lions beat the Miami Dolphins that day.
Half of the water is used in the brewing process than it is in the first Honey Pilsner. The ingredients are doubled as well, allowing 2.3 teaspoons of real orange blossom honey in each can to shine. I opted to drink this out of the can at the tailgate, but I've since been able to see the beautiful, rich golden color this beer pours out when I'm not strapped for time and lacking glassware. 
Orange blossom honey has a distinct citrus flavor that is light and floral. The generous amount of honey used creates the orange, citrus and rich honey notes to arrive in the aroma and the palate. Together, an ultimate tasting experience is fulfilled, or as Orange Blossom Brewing would put it, it's the bee's knees!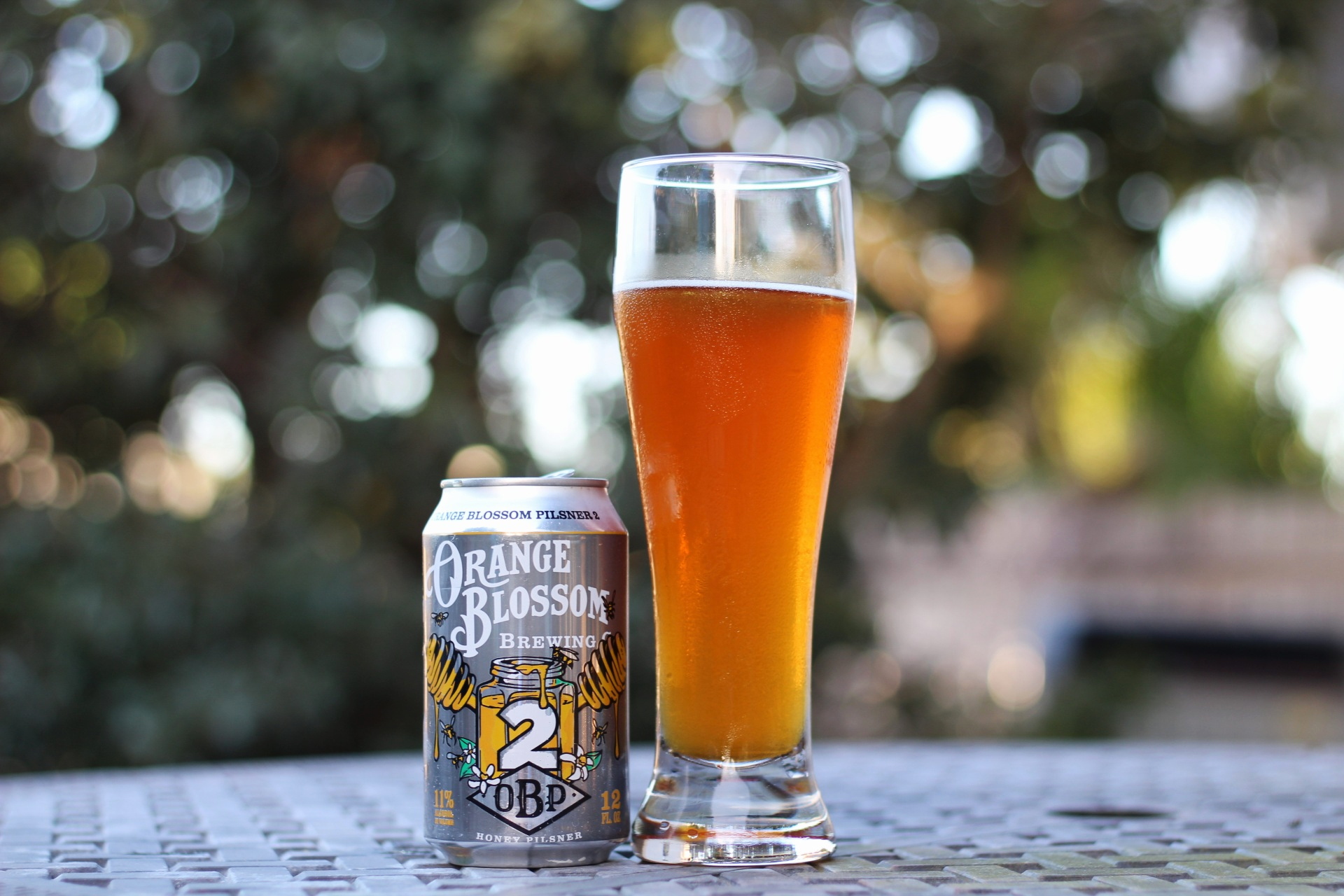 ABV 11%
This packs a huge punch of honey, but only leaves a slight sweetness at the end of each sip. This crisp-tasting Honey Pilsner lacks any refined sugar and has a mouth-coating quality that makes you remember you're drinking a high-quality brew. It's higher ABV content came in handy with little time to enjoy a beer before the game started. Although those qualities exist, I can attest this brew is drinkable for many in the sunshine. Speaking of sunshine, Orange Blossom Brewery is based out of Orlando, Florida and it is buzzin' throughout the state!