No Comments
Event Recap | Utah Beer Festival 2016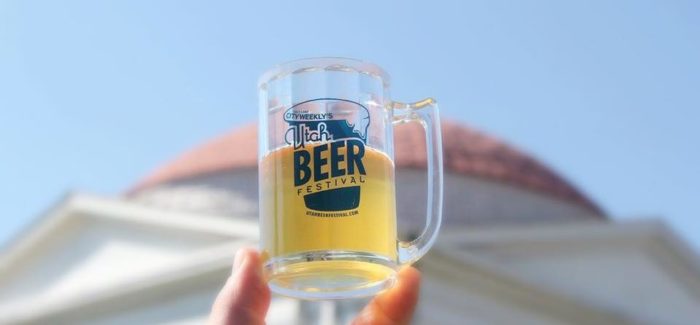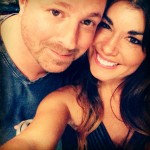 As the gate opened, it revealed a welcome invitation into the belly of the beast. Salt Lake City Weekly's 7th Annual Utah Beer Festival 2016 was ready to rage. We prepared to soak up some sun, listen to solid tunes, gobble great eats and drink world class beer.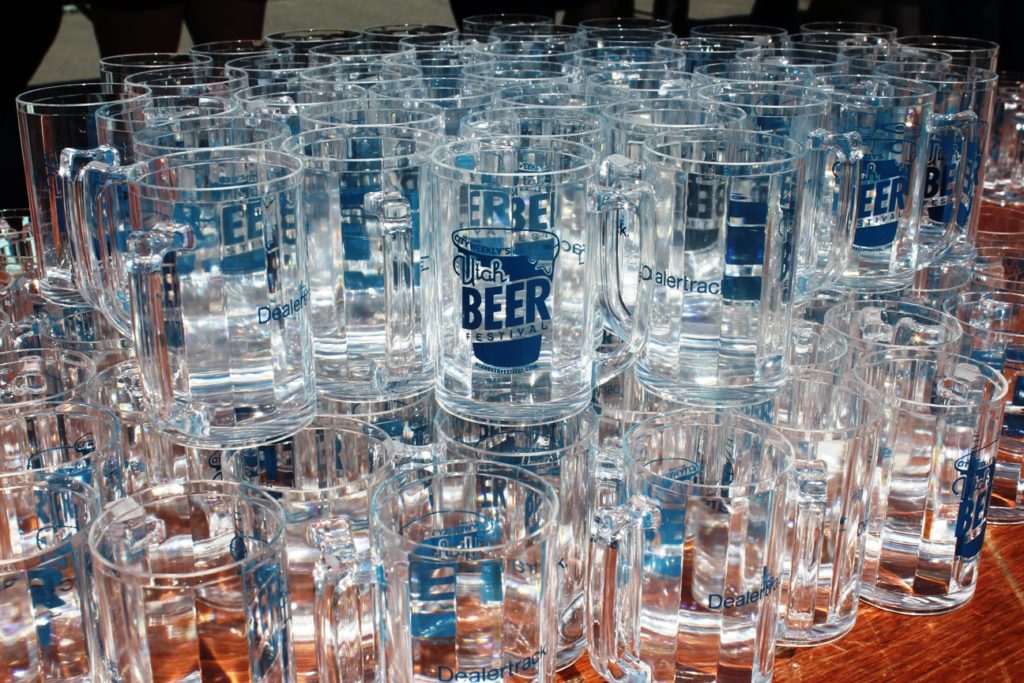 With popularity and growth continually brewing, the event changed locations for the third time over the past years. And a good move it was — the Utah State Fair Park was the perfect new venue. While the DJ spun danceable tunes from the pavilion in the center of the action, it presented a music festival aura. Throughout the day, live acts did a great job of serenading the crowd and keeping the energy lively.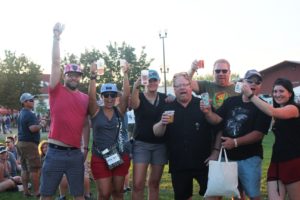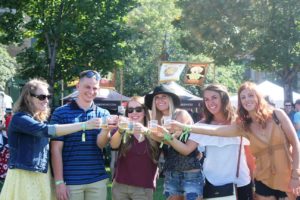 We encouraged the purchase of early-entry passes, allowing thirsty fans entrance into the venue an hour before the general admission crowd. For those who wanted to take their beer experience to a deeper level, there was a VIP option. VIP allowed entrance into an air conditioned area hosting beer education from head brew masters, beer and food pairings, and a silent auction. Since we never did receive a call to pick up the bucket of booze, we must not have won. However, it was still a good cause, because proceeds supported the Humane Society of Utah.
It's all about the details…
Perfectly aligned brewer's tents formed an outer border resulting with a green, grassy center. This created the ultimate space to mingle, play games and enjoy entertainment under a giant tent delivering much needed shade. Additional vendor booths, including the Humane Society, also occupied a space to present swag and adorable pups of all ages available for adoption. Located on the outskirts of the scene were a small army of local food trucks. Options like Fat Kid Mac N Cheese, Chedda Burger, Cupbop, The Pie and more were parked, ready to fuel liquid saturated stomachs.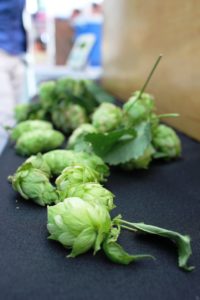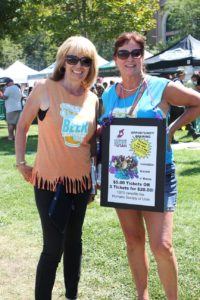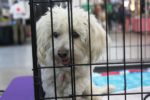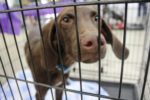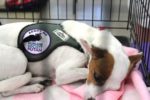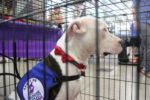 Naturally, as the GA crowds arrived, the lines at virtually all tents swelled. This was another reason the venue change was much appreciated — it balanced the crowd, keeping it easy to bounce around. Sizable lines still formed at popular breweries, but staff kept them moving without a problem. However, lines at token sales areas were backed up with those who didn't take City Weekly's suggestion of "making it easy." For the first time, a RFID wristband (similar to ones used at major music festivals) was introduced.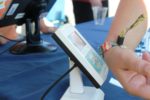 These smart bands allowed beer drinkers to load pre-purchased tokens right from their phone, permitting a cash-less payment experience. It proved to be a much better method than holding (and keeping track of) raffle-style tickets or physical tokens. We anticipate this will be the method for managing payment in the future. Awesome catch: If unused tokens were purchased, an automatic refund is processed within several days. Based from the experience, we are not sure there will be many token refunds necessary. Beer never stopped flowing.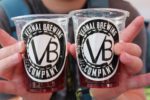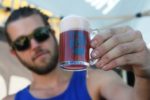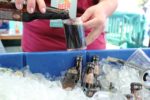 The Utah Beer Fest is a great place for all levels of beer consumers. Just getting into the scene? It's an ideal chance to familiarize yourself with local and national favorites. Untappd junkie? The chance to knock off an impressive number of unique check-ins is intense. Love ciders? There was a special section dedicated to this style alone. Experienced beer lover? The opportunity to learn more about beer while doing your best to locate hidden gems is inviting.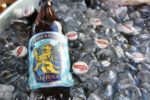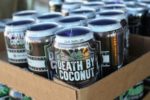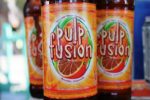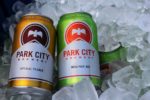 Beer… More Beer…
We found our hidden gem early in the day in a surprising place. One would have thought a titan of the industry such as New Belgium, Ballast Point, Deschutes or Lagunitas might have the best beer. Although these giants did have great beer, our favorite beer of the festival came from Utah's own Bohemian Brewery. Their recently released Berliner Weisse is light and refreshing with a wonderful sour sting. We were so happy to stumble upon this perfect beer. And based on conversations, we weren't the only ones who felt this way. As a result, we made our way back for more… a couple times.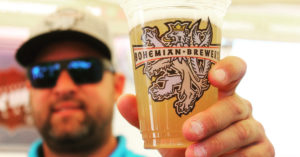 More notable standouts were: Rogue | Cold Pressed IPA, Lagunitas Brewing Co. | Aunt Sally, Proper Brewing Co.| Hop VS Hop, Red Rock Brewing | Citra Pilsner, Stone Brewing | Wussie Pilsner and both of the beers from Springville, Utah's Strap Tank Brewing Co.| Sportster SIPA and Sgt. Holtz Stout.
Another obvious fan favorite based on the lines at their tent was Stone Brewing. They served a steady slew of eager drinkers all day long. Tisha Smith, Stone's regional sales rep, was genuinely excited about their recent immergence into the Utah market. In addition, other big name breweries made their first Utah Beer Fest debut. Great Divide out of Denver, CO brought the elusive Yeti Oatmeal Stout and other staples like their Titan IPA, Colette and Hoss. Ritual Brewing out of Redlands, CA also made their appearance bringing Hop-O-Matic, Hellion, Wits End and Extra Red.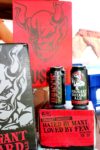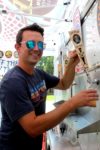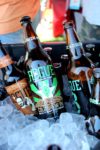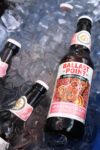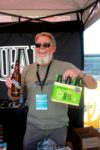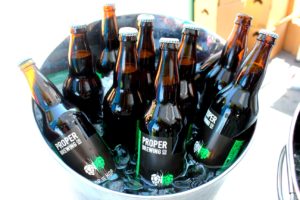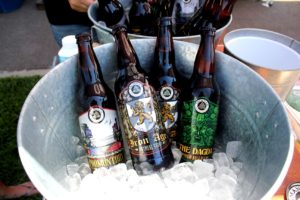 So… Much… Beer…
In conclusion, as the event wound down, people strayed away with happy faces. Finally boarding the train, along with several hundred of our newest friends, we embarked on the safe journey home.  Thanks again SLC Weekly for putting on a solid event. We look forward to next year. It gets bigger and better each time! Cheers!
Chris & Sylvia are a #craftbeercouple who love everything beer! Check them out on Instagram @chrishollands & @sylily.
---