No Comments
American Craft Beer Week in Colorado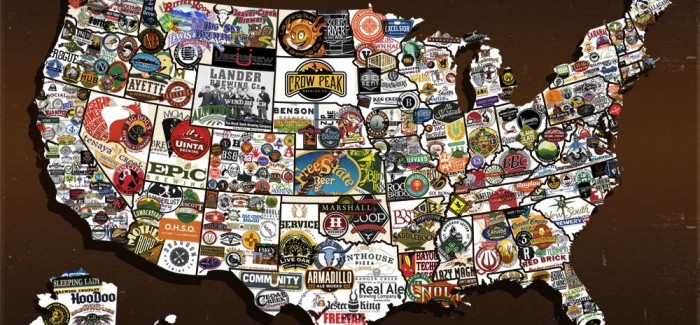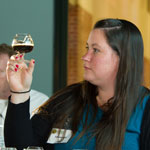 Today starts the 8th annual American Craft Beer Week which runs from May 13 to May 19th. Put on by the Brewers Association, the week long national celebration is meant to promote the burgeoning craft beer industry and boosts the tagline, "Big week, Small Breweries"'. Colorado is no exception to the festivities being a leading craft beer manufacturer. Breweries, bars and restaurants are hosting hundreds of events around the state to celebrate their favorite brands
According to the Brewers Association, "The popularity of American Craft Beer Week is indicative of the craft beer renaissance that continues to captivate the U.S.," said Julia Herz, publisher of CraftBeer.com and craft beer program director at the Brewers Association. "This week is about uniting for a common cause: support and celebration of our nation's small and independent brewers and the millions of beer lovers who have helped evolve an industry and put the U.S. on the brewing map."
Colorado is participating in the Coast to Coast Toast on Thursday May 16th along with several other locations across the country. In Boulder you can join in on the Boulder History Museum Beer Tasting where for $20 you can enjoy samples from 13 different breweries, explose their new history of beer exhibit and toast with the nation at 6pm. Twisted Pine Brewery in Boulder and also Ska Brewing in Durango are hosting their own toasts, also happening at 6pm.
Denver has a huge list of festivities, including the grand opening of Renegade Publik House on Sunday. Check out Ernie's Bar and Pizza for a beer dinner with Boulder Brewing on Thursday. River North Brewery is releasing some special beers in their taproom to celebrate. Lucky Pie Pizza in the metro area has a Chef vs. Chef beer dinner not to be missed. Falling Rock will also be hosting events all week including a night of Hops, Sours and Barrels. Hops and Pie will celebrate the week with special offerings from Stone, Avery's 20th Anniversary tapping on Thursday, Firestone Walker's Reserve Firkin tapping and a mini tap takeover from The Bruery on Saturday.  And Thursday, Crafting a Nation will screen it's Colorado Premier at The Alamo Drafthouse, tickets are on sale NOW!
Head to Boulder for a beer and chocolate pairing at Avery Brewing on Wednesday that is sure to please anyone. Avery is also the starting point for a Craft Beer Bike Crawl on Saturday. On Friday, check out a screening of Crafting A Nation at the new location of Upslope Brewing. Twisted Pine has specials on their flagship beers this week, and fun trivia events. The West End Tavern is hosting New Belgium Brewing on Wednesday to celebrate.
All week in Northern Colorado you can play Brewery Bingo by traveling to different breweries and collecting stamps to earn a free tshirt. Tap and Handle and The Forge Publick House are hosting breweries each night to celebrate. Check out special tapping's from Lefthand Brewing, Avery, Crooked Stave, Great Divide and more. Even restaurants that are not beer centered are showcasing the great craft beer culture. The Welsh Rabbit Cheese Shop is showcasing a different brewery each night, pairing their beers with artisan cheeses. The week will end with the Front Range Rally on Saturday in Loveland. Don't forget to check out all of your favorite breweries, which will be tapping a series of collaborations brews. .
Wants something a little off the beaten path? Vail Cascade Resorts in Vail is hosting a series of fun events. Hit up to Tommy Knocker Brewing on your way for more festivities. Grand Junction is hosting a tapping at Kannah Creek for the most recent female brew collaboration on Monday. Craftbeer.com has a great list of more events in your area. Remember to get out and celebrate the great beer of our state!