No Comments
Brewery Showcase | Elevation Beer Company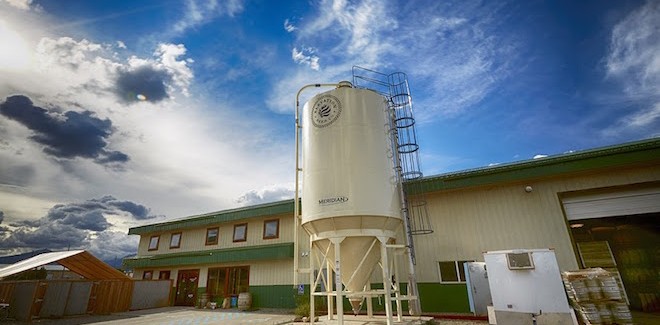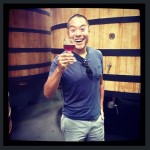 Location: 115 Pahlone Parkway, Poncha Springs, CO 81242
Hours: 7 Days a week from 12-8pm
Brew Capacity: 15bbl system and 615bbls of fermentation
Distribution: CO, TX, AZ, and WA
Some moments stick with you. Whenever you search back through your memories, you can still see the entire scene echoing vividly through your consciousness. And while it may sound a bit silly, the first time I tried Elevation Beer Company is one of those moments.
I still look back fondly on the 2012 Summer Denver Brew Fest as the first event that PorchDrinking.com was credentialed to cover. We honestly had no idea what we were doing and had no business pretending like we really knew anything about beer. But I've always prescribed to the policy of fake it till you make it. That night, what little we did know about great beer was validated by the discovery of Elevation Beer Co.
The Poncha Springs based brewery had only opened just two months prior and yet we were tasting two of the most brilliant beers, Signal de Botrange and Apis IV, we had encountered during our short beer reporting stints. Signal in particular was unlike anything we had ever tasted before, an effervescent, dry, Belgian-style farmhouse aged in chardonnay barrels, we were hooked.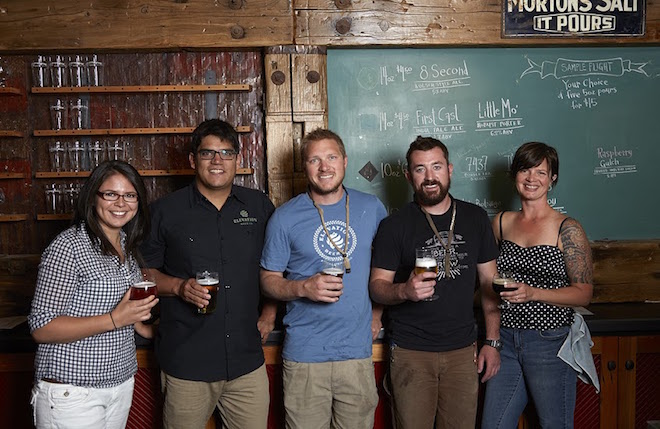 Over the years, we've followed Elevation as they've grown. And with each new beer, and each new year, they've quietly developed one of the strongest overall portfolios this state has to offer. Let me reiterate, in the state of Colorado out of over 300 plus breweries, Elevation Beer Company has one of the best collection of beers from top to bottom.
From their 8 Second Kolsch, a clean crisp refreshing Kolsch-style ale brewed for the local rodeo, to their Senorita, a Horchata Imperial Porter with vibrant notes of sweet vanilla, a bite of heat from cinnamon and sweet milky finish to mimic the traditional Spanish/Mexican drink which Sheila Bustamante, one of the co-founders grew up drinking. And perhaps my favorite beer from this summer, Raspberry Gulch, a Raspberry Imperial Saison that naturally draws from the tart flavors through the 18 lbs of raspberries used per barrel, and finishes dry and clean. This easy drinking complex yet refreshing beer is perfect for quenching thirsts during the summer heat.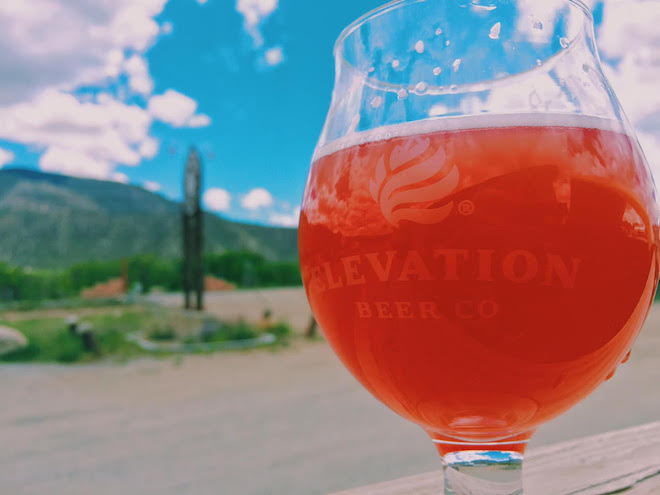 But perhaps what I love most about Elevation, aside from the beer itself, is how well they weave their stories into those beers. The four partners Sheila, Xandy, Carlin and Christian all settled on Poncha Springs because of their love for the outdoors. "When you live in Chaffee County the outdoors are hard to ignore, from the mountains, to the river, we have just about everything that Colorado is famous for right out our doorstep," said Bustamante. "We try and name our beers after our local environment, as well as taking cues from our surroundings, making big complex beers, while trying not to overthink it."
Like most great things, getting to Elevation Beer Company takes a bit of searching. The drive down 285 is one of the most scenic rides in the entire state, one that truly captures the full beauty of Colorado. Motoring through small towns like Bailey and Fairplay, bring out eclectic finds like the Coney Island Hot Dog stand and South Park Elementary school, the inspiration to Trey Parker and Matt Stone's titular television hit. Meanwhile the climb over Kenosha pass opens up into vast green plains where clouds stretch down their wispy arms to touch the earth. This is what I love so much about this state, breathtaking terrain that evolves in every region, and the even more breathtaking beer that awaits at the final destination.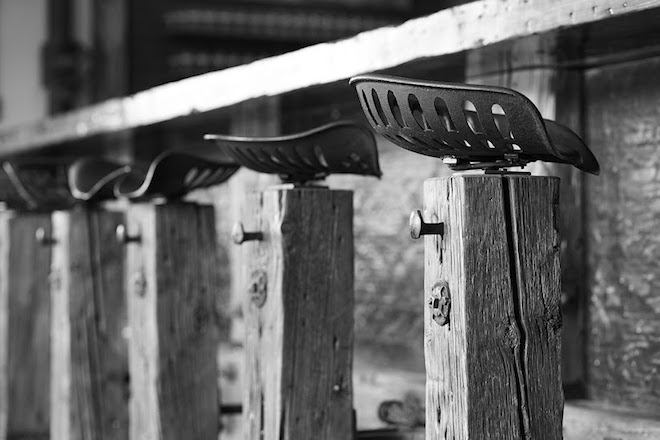 In a lot of ways, besides just the natural wonders you take in on the journey to find the brewery, Elevation imbues the true spirit of Colorado. The interior is furnished with booths and benches made from beetle kill wood, the outdoor tables from repurposed bourbon barrels and outdoor seating from old skis. 
Additionally Elevation utilizes the ski industry's markers of difficulty to denote the level of beer geekdom or complexity for each series of their beers. The Green Circle series represents beers for the macro converts. Blue Square series for beers like First Cast IPA, an easy to drink west coast style American IPA, and Lil Mo' Porter, named after a run at Monarch Ski Resort just miles down the road, that represent classic styles for the everyday craft beer drinker. And Black Diamond and Double Black Diamond are for the connoisseurs and beer fanatics who love double IPAs, Belgians and barrel-aged beers.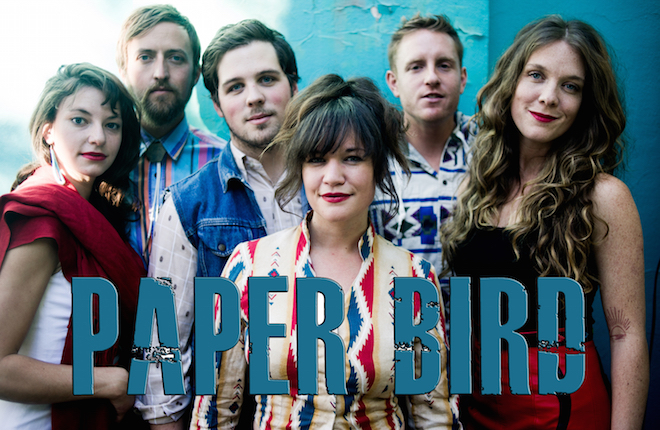 This weekend, Mumford and Sons' Gentlemen of the Road Salida Stopover rolls into town a mere five miles away from Elevation Beer Co. Aside from its proximity to the event, Elevation will have several beers available on-site as well as throughout the town of Salida. Additionally we're thrilled to announce the next installment of our Tour Tasters series where we connect up-and-coming bands we love with breweries we're equally passionate about. This Thursday, August 20, we'll have Denver-based Paper Bird performing at Elevation Beer Company at approximately 6pm before their set later that night in town. Also we're excited to join Elevation for a live recording of the PorchCast Podcast on Friday, August 21st at Noon. Both events are open to the public and we'd love for y'all to join!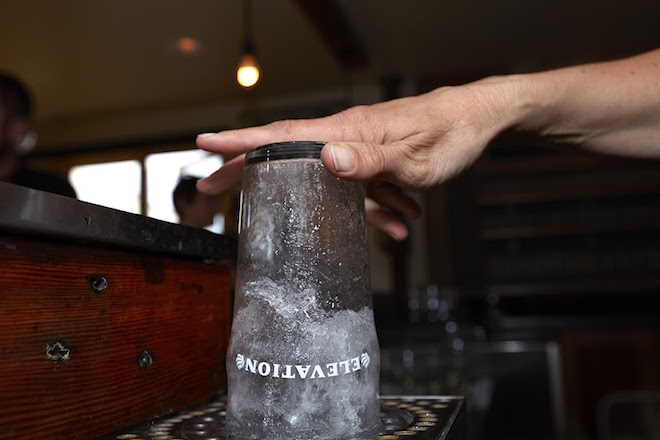 Must Try Beers
Raspberry Gulch — a Raspberry Imperial Saison that naturally draws from the tart flavors through the 18 lbs of raspberries used per barrel, and finishes dry and clean. This easy drinking complex yet refreshing beer is perfect for quenching thirsts during the summer heat.
7437 — a piney, only slightly dank double IPA that more so showcases fruity mango and zesty grapefruit notes causing for a sweet pleasant finish
Signal de Botrange — a Chardonnay barrel-aged Belgian Farmhouse that imbues those familiar bubbly, dry characteristics while also finishing clean.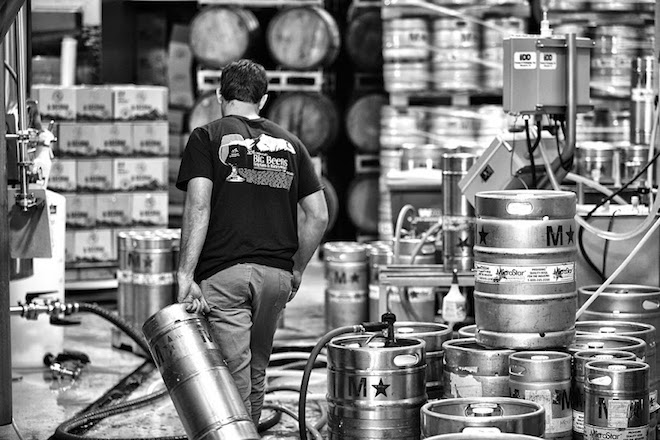 ---