2 Comments
Cellar West Artisan Ales | Sapience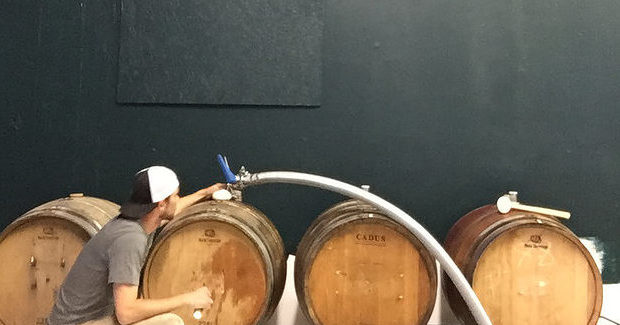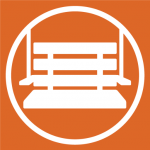 I know, I know. We're post-Labor Day, school has started and the pumpkin ales and warm toasty porters are hitting the shelves. But as I sit here in my kitchen with the windows thrown wide, trying to tempt the air to somehow drop below 80, I just can't bring myself to go there yet.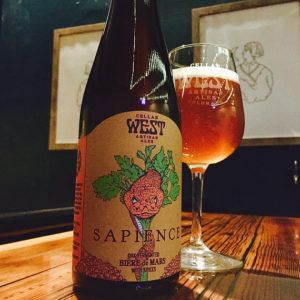 Instead, I'm reaching for the fourth offering to come from Cellar West Artisan Ales, a relatively new brewery in North Boulder. The Sapience Bière de Mars, released a few months after Cellar West's December 2016 opening, is inspired by the spring ales of northern France and features the brewery's distinctive production style. After an extra long fermentation in oak barrels using wild yeast, the beer is blended and bottled, where it's conditioned using wine yeast. Admittedly its flavors would normally lend themselves to early spring drinking, but I say enjoy what you want when you want it, and bite your thumb at anyone who tells you otherwise.
Sapience pours as a hazy copper with minimal head and a deceptively mild nose. The first sniff reveals light fruitiness and a touch of honey, but the first sip is anything but light and subtle. Fruity tartness explodes with bright effervescence and a hint of spice, then gives way to a lingering bitterness that highlights the best grapefruit notes in the beer's Citra hops.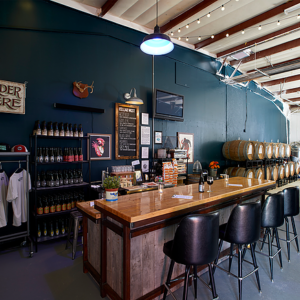 The Cellar West tasting room, tucked away at the back of a gravel parking lot in North Boulder, has claimed its place as a must-visit on the list of Boulder breweries (if you can find it). Most its beers are bottle-conditioned with only a few tap handles in the taproom to accompany extraordinarily knowledgeable staff members happy to pour you whatever wild brew your heart desires.
Sapience and other Cellar West brews are available at the North Boulder tasting room, open to the public Wednesdays, Thursdays and Fridays from 4pm to 9pm and Saturdays and Sundays from 1pm to 9pm. You can also pick up bottles from select liquor stores throughout Boulder and Denver.
---