No Comments
Steel Bender Brewyard | Cinderella Story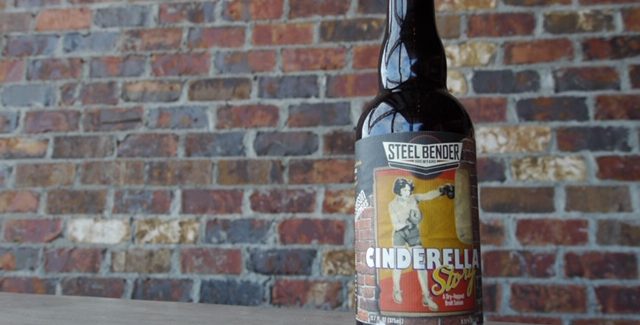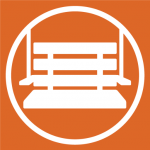 Los Ranchos de Albuquerque in New Mexico is a small village that maintains the charm of rural living despite being surrounded by the city of Albuquerque. Steel Bender Brewyard is the first licensed (and only) brewery in the village and it has positioned itself as a community gathering place for a variety of occasions including ordinary after-work happy hours and celebratory milestones from baby showers to retirement. Using seasonal fruits from local orchards for their barrel program and creating "from scratch" pub fare in their full kitchen, there are many reasons why Steel Bender Brewyard should be added to your next beer journey in New Mexico.
The Brewery
The name Steel Bender Brewyard originates in the decades-old press brake that is still used in the family's construction business.
"It represents strength," co-owner and Marketing Director Shelby Chant described. With the owners' background in a multi-generation, family-operated construction business, developing community is in their core philosophy.
"Creating a space for beer discovery and exploration is an integral part of who we are," co-owner Ethan Chant added in reference to their approach to community development. Their dedication to beer education is evident as their servers must be Level 1 Cicerone® certified.
"We really enjoy guiding others' beer journey… and making others love beer." Sales & Distribution Manager Adam Auden noted. As a Certified Cicerone®, he makes himself available to support staff members' beer education. Head Brewer Robert Haggerty is also a Certified Cicerone®; he's often found at the bar doing impromptu guided tastings with patrons. His view of beer as an "affordable luxury" guides his approaches to brewing.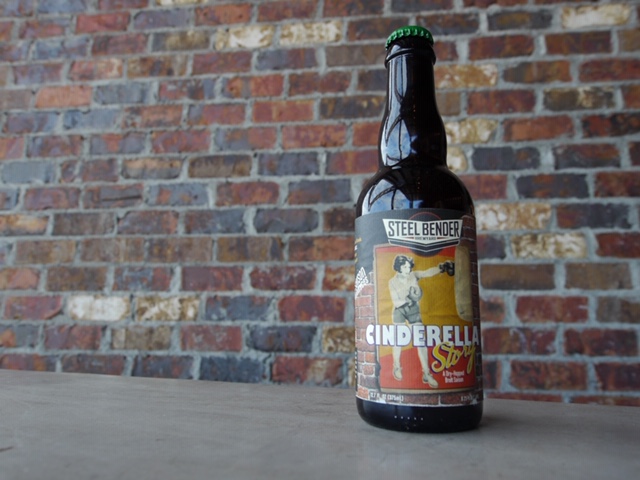 The Beer
Cinderella Story (ABV 6.25% | IBU 30) is a dry-hopped brett saison. The name comes from the fact that this beer achieved its greatness against odds: Haggerty turned a possible disaster due to a mechanical malfunction into a Cinderella Story with his quick-footed wits and creativity.
"We thought the beer was lost, [so] we decided to perform a little experiment," Haggerty said. And it sure paid off. The brilliant deep gold hue grabs attention while its gentle effervescence releases pleasant aromas from dry-hopping and Brettanomyces. Notes of citrus and stone fruits from the dry hopping stand parallel with Brett-derived funk, creating harmony without one overpowering the other. This beer is also suitable for aging, exploring its evolution in the future.
https://www.instagram.com/p/BtJmcxsH_Q0/
With a culinary background as a chef, Haggerty suggested their hand-cut Asiago truffle Fries to pair with Cinderella Story; Auden offered up their Brewer's Board, featuring an assortment of artisanal and local meats, cheeses and more.
With their well-thought-out beer menu that appeals to a wide range of patrons and their full kitchen that focuses on food made from scratch, you can expect your trip to Steel Bender Brewyard to be a little gastronomic vacation.
---