No Comments
Sierra Nevada Brewing Acquires Sufferfest Beer Co.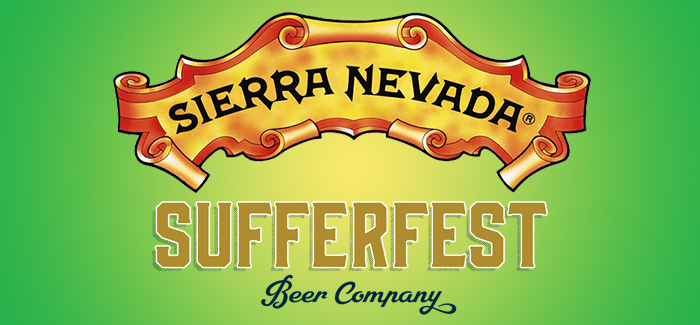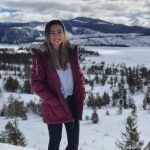 We're only one month into the new year and Sierra Nevada is already making big moves. Today, the Chico, CA-based brewery announced the acquisition of Sufferest Beer Company marking the company's first-ever acquisition. In their announcement, the two breweries stated that shared values, commitment to innovation, and common goals as the root of the new partnership. Needless to say, this is an exciting development for both companies.
"While still in its infancy, Sufferfest is at the front of the wave of 'functional' alcoholic beverages," said Sierra Nevada President and CEO Jeff White. "By joining with Sierra Nevada, Sufferfest will be better positioned to grow and continue to lead the way in a rapidly growing and highly competitive space."
Sufferfest, which launched in 2016 in San Francisco, has gained a cult following among athletes and the oudoor community for their gluten-removed line of beers. This includes Sufferfest's 95-calorie Kolsch, which is brewed with bee pollen, and FKT (Fastest Known Time) Pale Ale, which is brewed with salt and black currant.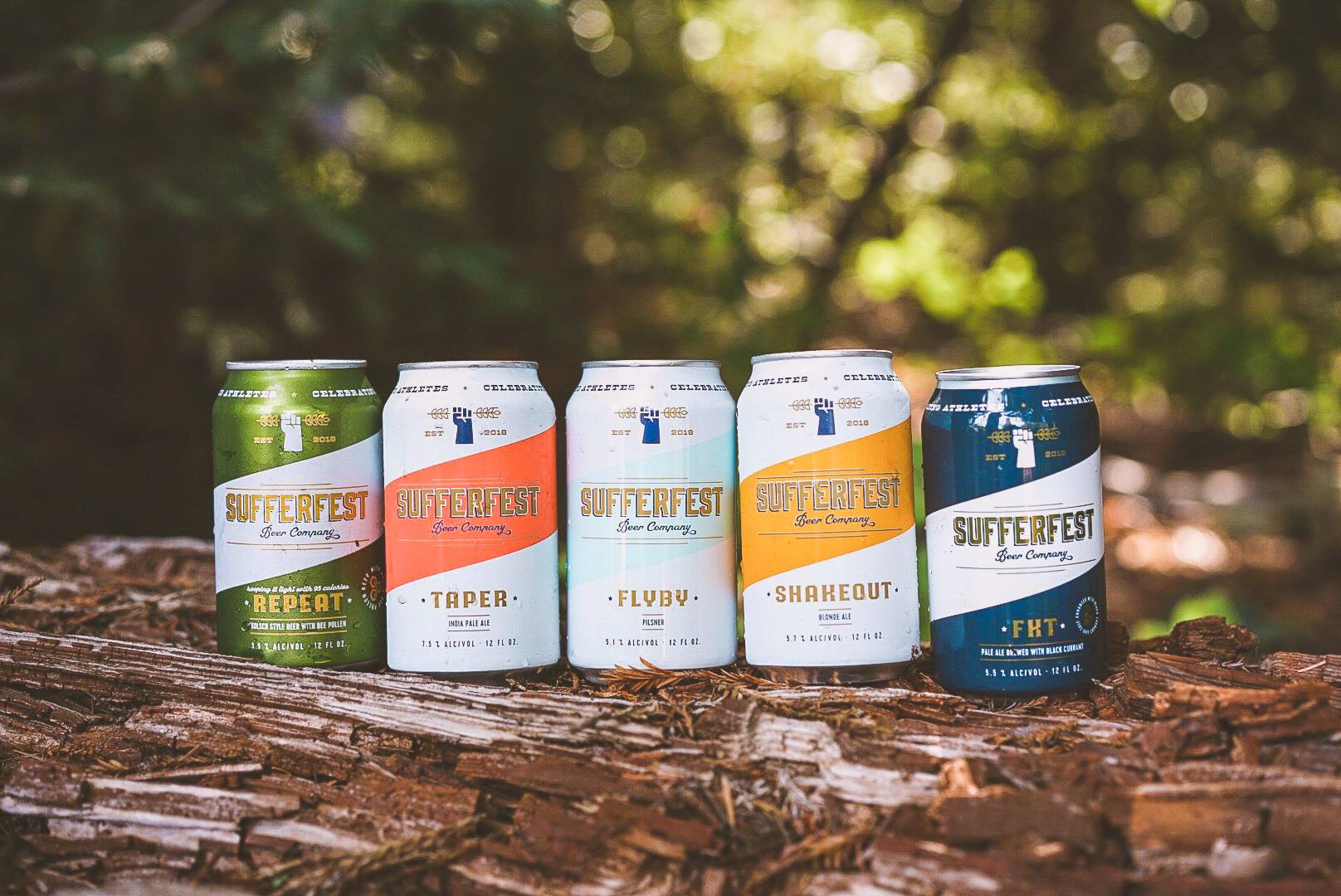 "The complementary nature of our offerings and their position at the cusp of this emerging category are not the only reasons Sufferfest made sense," said White. "From the moment we met, it was clear that our two companies are deeply aligned in our values and our commitment to do the right thing."
Sufferfest is a Certified B Corporation and a values-driven company. Founder and CEO Caitlin Landesberg is a long-distance trail runner. She started the company with a vision to create the perfect post-sweat beer for herself and fellow sufferers.
"I've always craved a beer after a race, but when I couldn't find a beer that agreed with my dietary and performance needs, it left a genuine void in the post-race social experience," explained Landesberg. "The finish line is where we get to celebrate the ail, anguish and suffering we've all been through together. I so wanted to continue to be part of this occasion, but didn't want to keep compromising on taste or ingredients."
A homebrewers course in 2012 followed by coursework at UC Davis enlightened her on the microbiology of beer and its many positive attributes. She started her quest to develop a beer by athletes, for athletes, and after years of improvements and sampling her beers among fellow runners, local heroes and professional athletes, Sufferfest Beer Company was born.
"Sierra Nevada is the perfect fit," explained Landesberg. "If it were any other company, this would not be a consideration for us. Sierra Nevada is a family-owned and operated business that isn't driven by shareholder pressure to meet quarterly numbers," she continued. "I've always been so impressed by their commitment to the communities they serve. They are really driven by their own north star."

"Sufferfest represents an authentic and genuine platform for us to connect with more and different people," said White. "This isn't something cooked up by an ad agency. Sufferfest is a group of tireless, deeply committed people who love to have fun. In other words, they feel like us."
With similar ethos in being value-driven companies, the two will undoubtedly make strides as they grow together. With nationally driven campaigns such as Resilience IPA, Sierra Nevada has been nurturing a collaborative spirit that has been great for the bi-coastal brewery. The addition of Sufferfest will allow them to expand into a different market segment, all the while maintaining the creation of high-quality beers. Not to mention, those who are sensitive to gluten will have another option that will be more easily-accessible. That's awesome for those who do have a dietary restriction or choose to omit gluten from their diets and still want to enjoy delicious craft beer!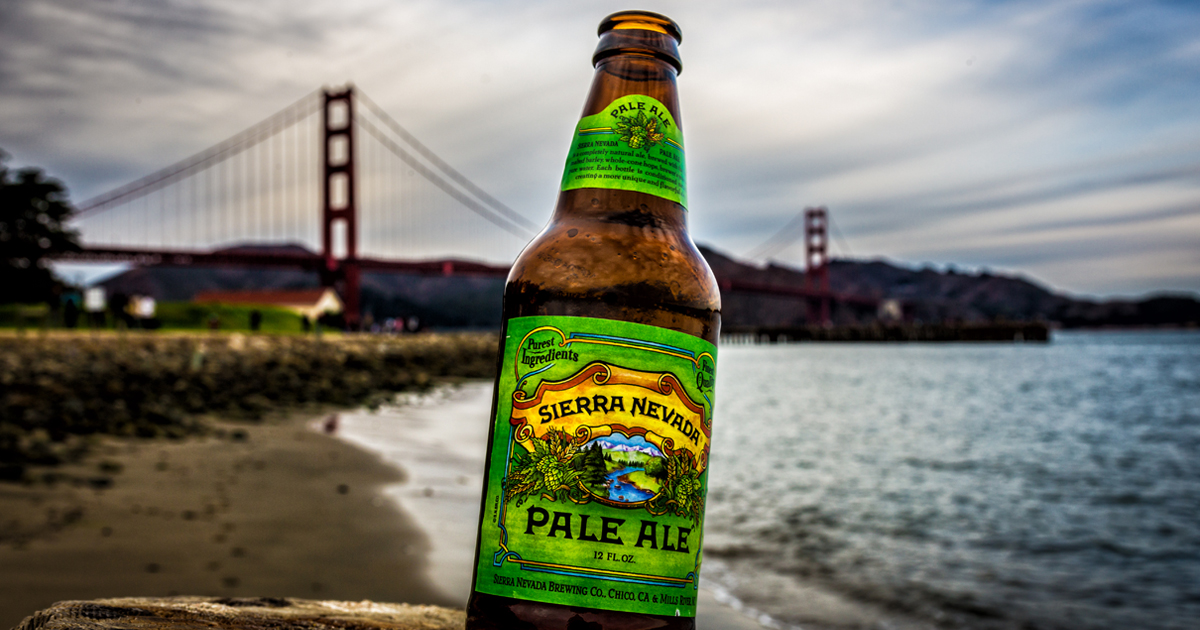 Sierra Nevada Pale Ale (Photo courtesy of Davide D'Amico)
---
About Sierra Nevada Brewing Co.
Sierra Nevada Brewing Co. was founded in 1980 and is one of America's premier craft breweries. They're highly regarded for using only the finest quality ingredients. Sierra Nevada now spans both coasts, with breweries in Chico, California and Mills River, North Carolina. They have set the standard for craft brewers worldwide with innovations, both in the brewhouse as well as advances in sustainability. Learn more at www.sierranevada.com.
About Sufferfest
Sufferfest Beer Company fuels active, healthy and passionate humans with premium quality beer. Born out of the needs of athletes and adventurers, they make award-winning functional beer for those who go the extra mile. They're committed to serving delicious beer that delivers more benefits without settling on taste or quality. Sufferfest Beer Co. is a certified B Corporation, because they're dedicated to practicing environmental sustainability and positively impacting the communities in which we sweat, drink and celebrate. Whether you crushed it on the trails, had a big win at the office, flexed your weekend warrior, or shredded the gnar, you deserve our beer. From us to you: go hard, have fun, and enjoy the sufferfest. Learn more about why we sweat for our beer at www.sufferfestbeer.com.
---