No Comments
San Francisco Beer Week | Can't-Miss Events February 5-10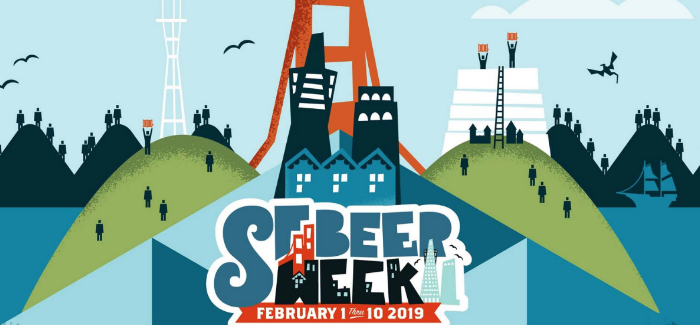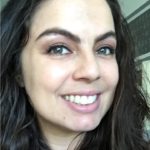 How are y'all doing? I am hoping San Francisco Beer Week (SFBW) hasn't been too rough: We still have six days to go! SFBW is an amazing craft brewer's guild event marathon with multiple events all over the greater San Francisco Bay area. The five guilds (San Francisco, East Bay, Silicon Valley, Coast and North Bay) gather together for tap takeovers, collaboration releases, food pairing events and many other types of fun times.
Working in the industry, there are two moods when you see SFBW approaching: Either you are hella pumped or you start chugging coconut water! Below are some can't-miss events for the rest of the week. Get pumped and honestly—I suggest stocking up on coconut water.
Tuesday, February 5
Region: San Francisco
Dessert Night with Socola Chocolatier and Humphry Slocombe – Barebottle has created two tasty dessert inspired beers and they are paired with ice cream and truffles. How delicious does that flight sound?
Why it's a can't-miss: It's not every day that you get beer, chocolate AND ice cream; it's also a unique pairing event.
Details: 6 – 8 p.m. at BAREBOTTLE BREWING COMPANY: 1525 Cortland Ave San Francisco, CA 94110. Cost is TBD.
https://www.instagram.com/p/Bte7YS0I9lG/
Oysterfest 2019 – Magnolia Haight is at it again with their annual Oysterfest, releasing their Oysterhead Stout and pairing it with the oysters in a lot of different ways.
Why it's a can't miss: I love when breweries have food pairing events, especially when it is beer and oysters.
Details: 11 a.m. – All Day at MAGNOLIA BREWING 1398 Haight Street San Francisco, CA. Cost is pay-as-you-go.
---
Wednesday, February 6

Region: San Francisco
LadyFace Brewing & Osteria Bella – Chloe Terry from Lady Face will be talking women and beer (SUCH an important topic) and what better way to talk shop than with beer tasting and food pairings? 

Why this is a can't miss: Women in the craft beer industry is a topic worth discussing, even if you aren't a brewer, to see other perspectives on the matter.
Details: 5 p.m. – until close at OSTERIA BELLA 3848 Geary Boulevard San Francisco, CA. Cost is pay-as-you-go.
https://www.instagram.com/p/BteQNjzF9CY/
---
Thursday, February 7
Region: East Bay
Meet the Malt: Feldblume: Admiral Malting brings us Feldblume, an "unusual malt with its delicate but complex Vienna-meets-pale-ale-malt qualities" – their words. They also have different beers on draft that were made with Feldblume.

Why it's a can't miss: It's a great educational experience and one of many talks about malt during SFBW.
Details: 3 p.m. – until close at THE RAKE AT ADMIRAL MALTINGS 651A W Tower Ave Alameda, CA 94501. Cost is pay-as-you-go.
Region: Coast

Santa Cruz Brew Cruz ~ Tiki Tour Tiki drinks and tiki-inspired beers are fun, but what if I told you takign a bus would be playing it safe? Guests get to meet up for a drink and then board the train to visit local breweries to sample their beverages.
Why it's a can't miss: I've been on other bus beer tours and they are always a blast! Plus, I'm a sucker for being safe while drinking (as you should be as well).
Details: 5 – 9 p.m. at HULA'S ISLAND GRILL AND TIKI ROOM 221 Cathcart Street Santa Cruz, CA. Cost is $25 for the bus ride but you pay for your own drinks at the stops. You can purchase tickets by following the link above.
---
Friday, February 8
Region: Silicon Valley
Bay Area Beer Tap Takeover: Whole Foods in Santa Clara will be hosting Barebottle and Fieldworking Brewing and sampling their brews. There will also be bites as well.
Why this is a can't miss: If you don't live or visit the East Bay often, this is your chance to be introduced to, or reminded of, some great beers. Also, you're at a grocery store: Be sure to pick up dinner for you and the fam.
Details: 4 p.m. – until close at WHOLE FOODS MARKET SANTA CLARA TAPROOM 2732 Augustine Drive Santa Clara, CA. Cost is pay-as-you-go.
https://www.instagram.com/p/Btbc0nLBrgz/
Region: San Francisco
Drag Queen "Blasphemy Bingo" w. The Sisters Of Perpetual Indulgence: Beer event for a good cause with bingo, food, raffles and beer!
Why this is a can't miss: Beer + charity + food? Did I mention charity? You can feel good about your Friday night out with your friends.
Details: 7 p.m. – until close at LAUGHING MONK BREWING 1439 Egbert Ave, Unit A San Francisco, CA 94124. Cost is pay-as-you-go.
---
Saturday, February 9
Region: San Francisco
Modern Times Bottomless Brunch Takeover: Modern Times takes over the bottomless brunch menu at Sessions with all you can drink beer for $19…yep, you read that right!
Why this is a can't miss: Food, all you can drink beer and some one-off brews from Modern Times.
Details: 11 a.m. – 2:30 p.m. at SESSIONS AT THE PRESIDIO 1 Letterman Dr San Francisco, CA 94118. Cost is pay-as-you-go.
---
Sunday, February 10
---