No Comments
Festival Recap | Big Texas Beer Fest 2015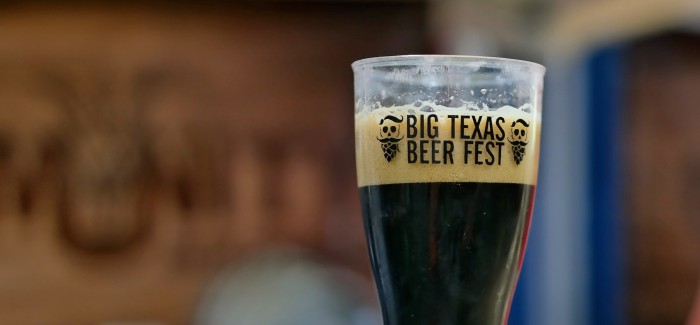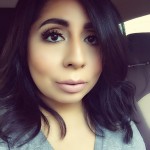 Last weekend, the fourth annual Dallas-born Big Texas Beer Fest took place in Fair Park. Thousands headed over to the Automobile Building in search of craft beers and great food paired with live music from local bands. This year more than 500 beers (38 barrel-aged) were announced from 120 representing local, national and international breweries.
Started by locals Chad and Nellie Montgomery after attending the Great American Beer Festival (GABF) in 2010, who were in awe at just how incredibly alive the region became with surrounding beer events and decided it was time to bring a piece of that back home. Partnering up with the North Texas Food Bank, a portion of the proceeds are donated and go directly to aid in hunger relief programs. For more information or to donate, please visit the North Texas Food Bank page.
I purchased my VIP tickets well in advance knowing these would sell out rather quickly. This year's VIP sold out after 5 days on sale, this was way ahead from the previous year, which sold in 27 days. VIP admission allows for first access to rare, limited, firkins and one-off beers before the public. I quickly joined the parade of eager beer drinkers lined up outside of the dedicated VIP entrance (another perk of buying VIP). After my ID was scanned I was issued a cool looking fabric wristlet and headed over towards entering the pavilion. Upon entrance, I was greeted and issued a reusable bag that contained the fest's priority items: a beer sample card for twelve 2 oz. pours, an acrylic sampling cup, a commemorative mini-snifter glass and a new nifty Brew Caddy which held my taster perfectly in place around my neck.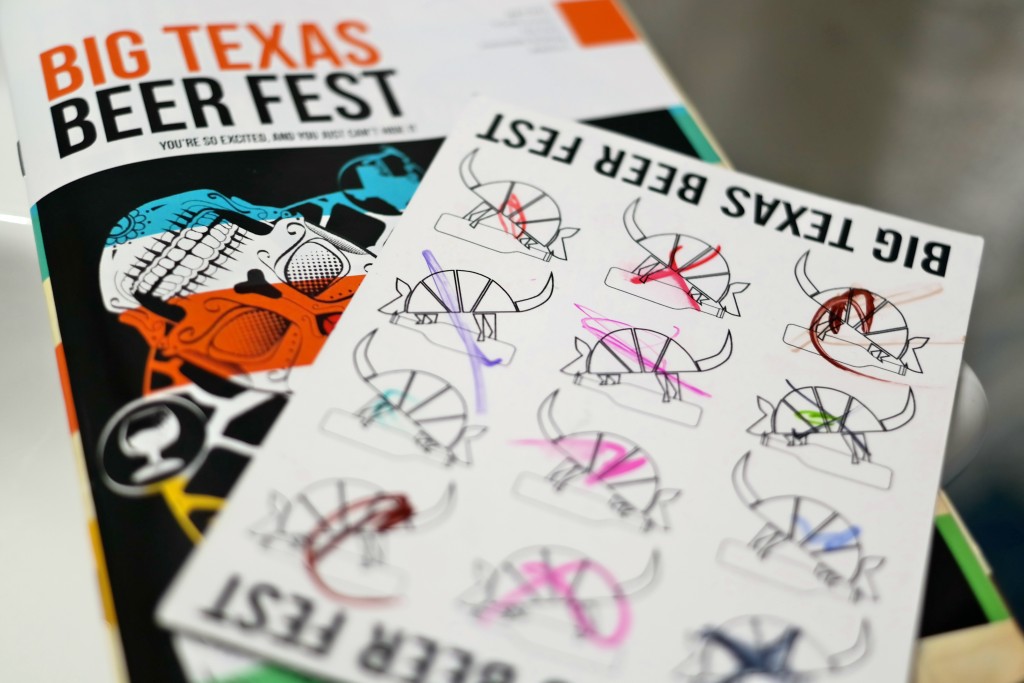 Upon entering, I rushed over to local favorite Peticolas Brewing Co., one of my favorite breweries, where several casks were available for sampling (this is where the two sampling cups became useful). An assortment of casks were on hand for choosing: the "Is it a Golden Ale or a Kolsch?" Golden Opportunity Dry-hopped with Lemondrop Hops, Great Scot! with Equadorian Cocoa Nibs, the infamous Velvet Hammer Dry Hopped cask and the seasonal Wintervention (a favorite of mine) with Raspberries. Considering I had the cask of the Golden Opportunity a few weeks back, I opted for samples of the Great Scot! a Scottish Ale, the Velvet Hammer (check out my review from earlier this year here) an Imperial Red Ale and the spiced Wintervention Winter Ale all three incredible choices. Peticolas never ceases to disappoint and always runs out of these well within the first hour or so. That was apparent when I returned for some Sit Down or I'll Sit You Down, their incredible Double IPA only to be told they were out, instead I decided to reunite with The DUKE the notorious barley wine  (check out my night with The DUKE here) which surely made up for me missing out.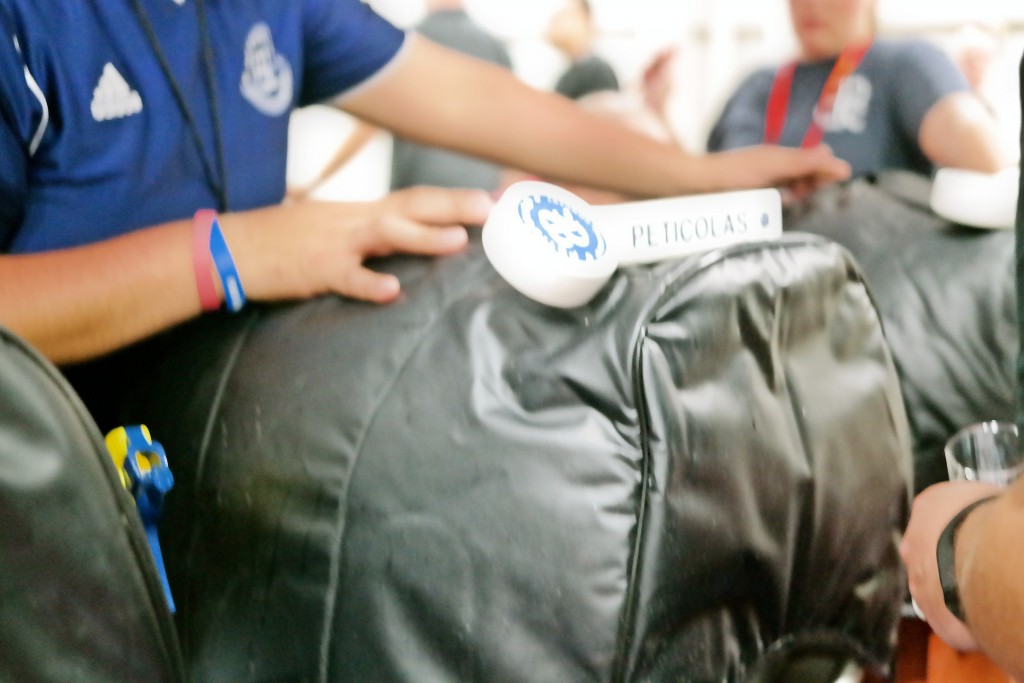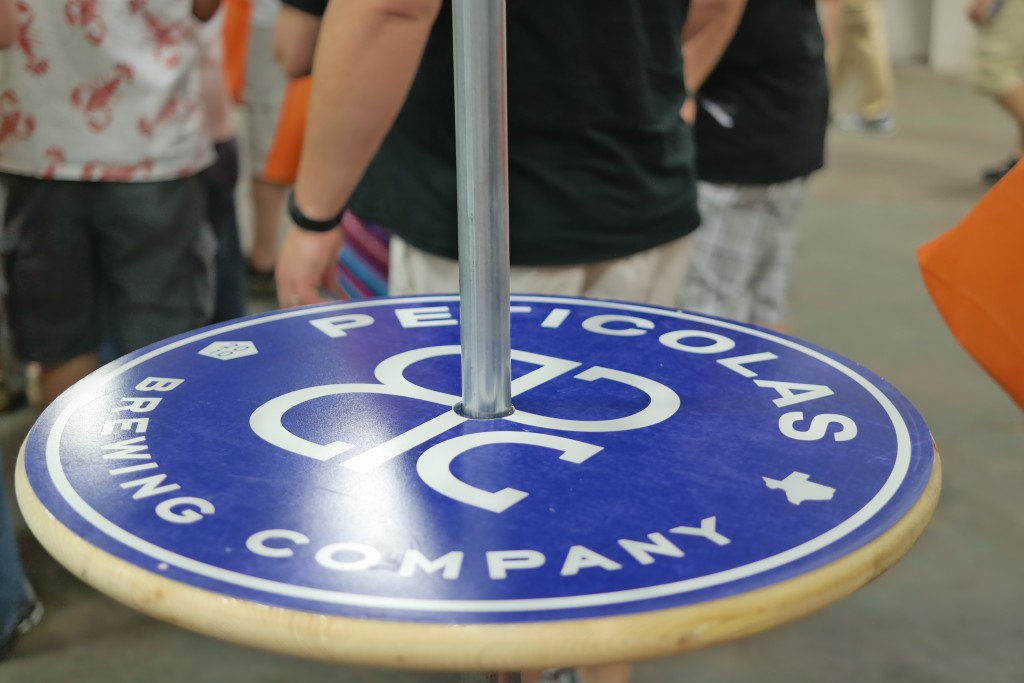 While I tried too many amazing brews to individually name, here are a few of my favorites from this year:
Deep Ellum Brewing Company (DEBC) Oak Cliff Coffee Ale firkin with rum-infused Cinnamon Sticks – Incredibly balanced with lots of cinnamon and coffee notes coming through. It reminded me of a Café Mexicano (Mexican Coffee or Café de Olla which is known for its bold sweet coffee and cinnamon flavors), great way to start any morning in my book. The coffee is also sourced locally from Oak Cliff Coffee Roasters in Oak Cliff where I was born and currently live.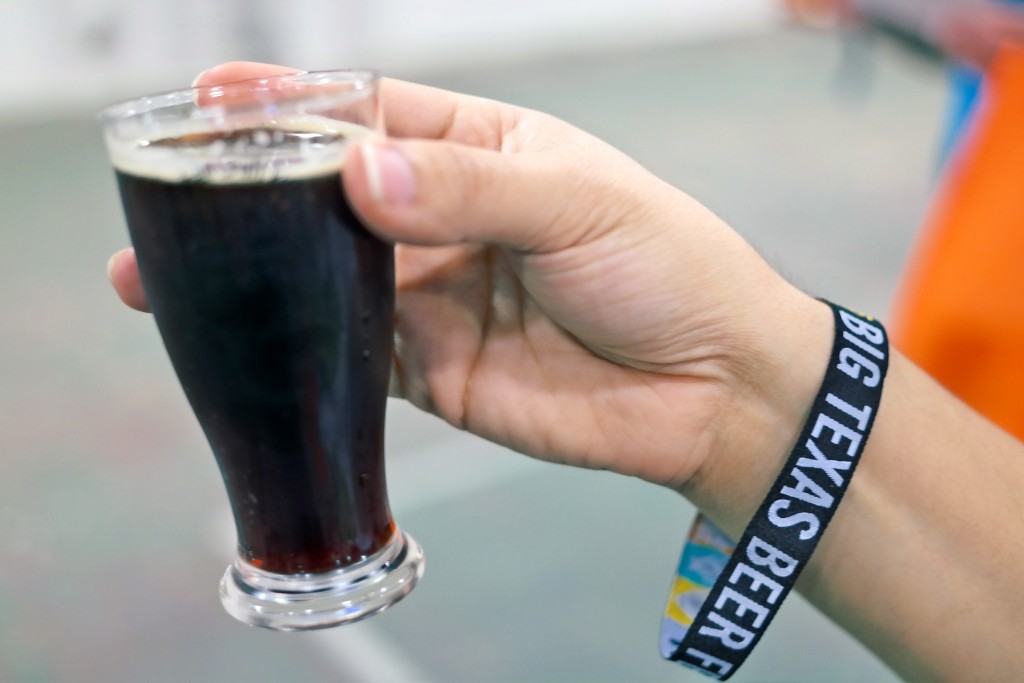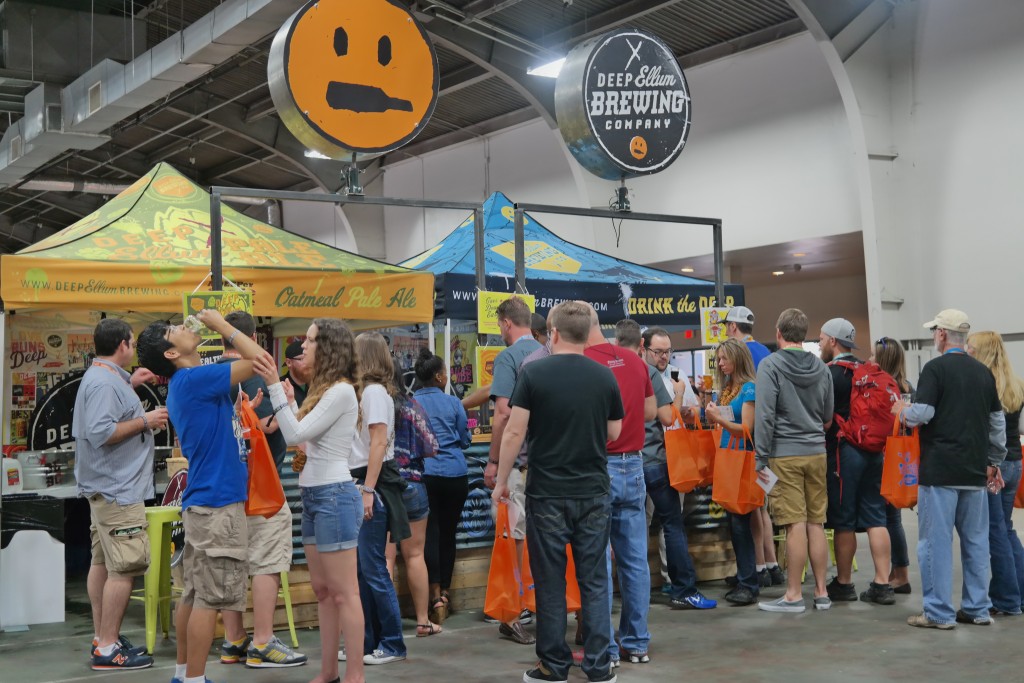 Community Beer Co. Legion firkin with Organic Raspberries – Add raspberries and you know your in for a treat. This stout beautifully melded flavors of dark cocoa, roasted malts and raspberry notes both on the palate & nose (their Oaked Inspiration was also a great contender).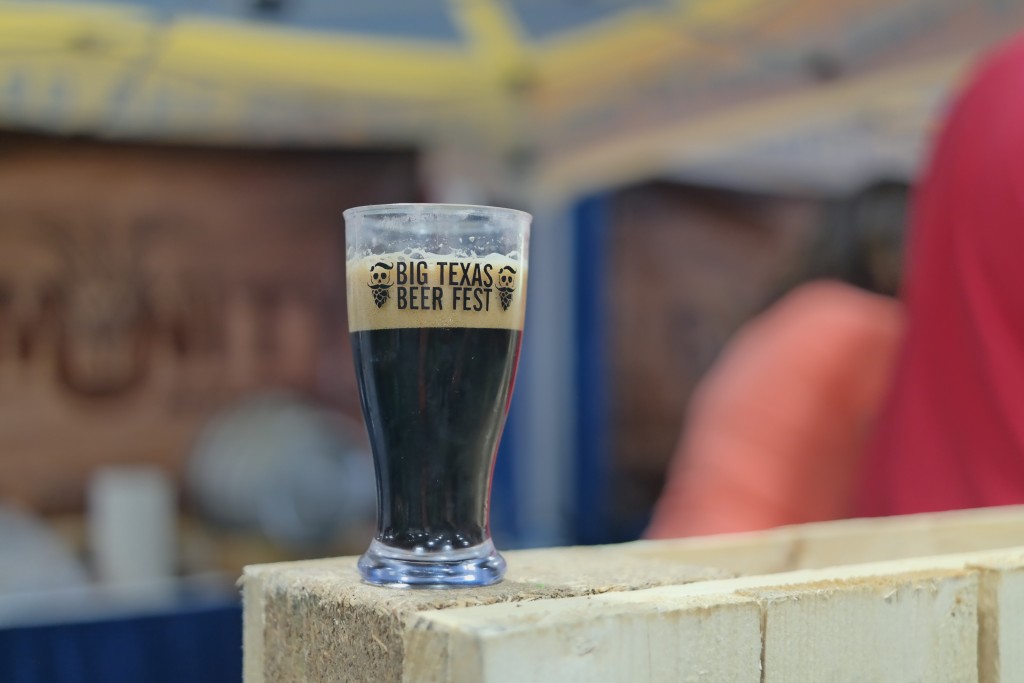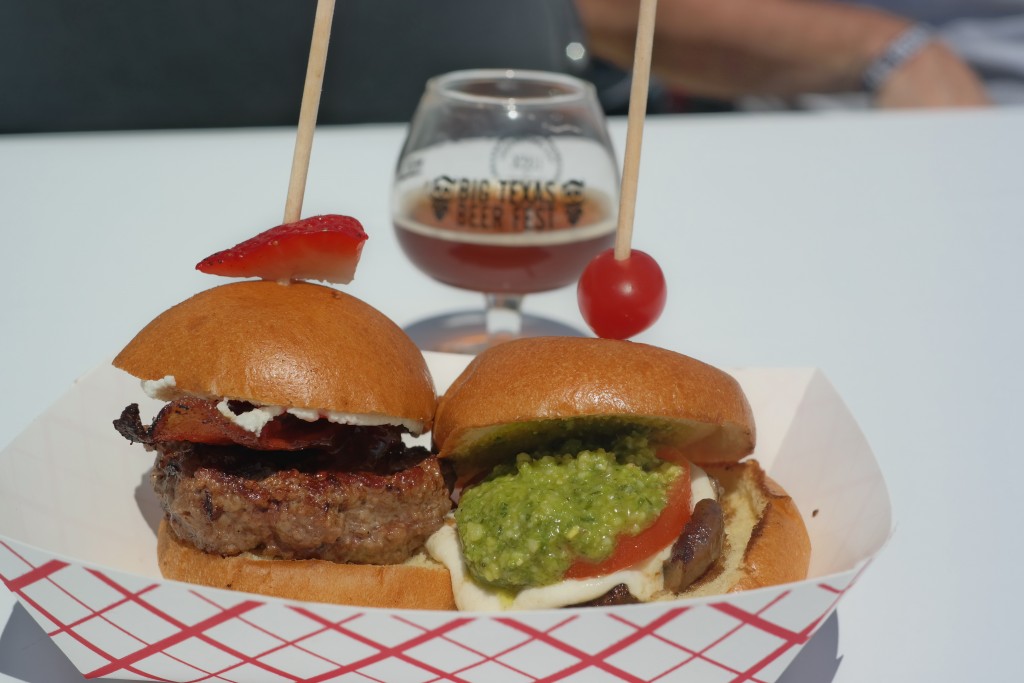 Martin House Brewing Co. Mind on my Money – This "Gin and Juice" inspired ale made with juniper berries and orange peel had me unleash the inner gangsta (the decision to arm wrestle probably wasn't a good idea on my part).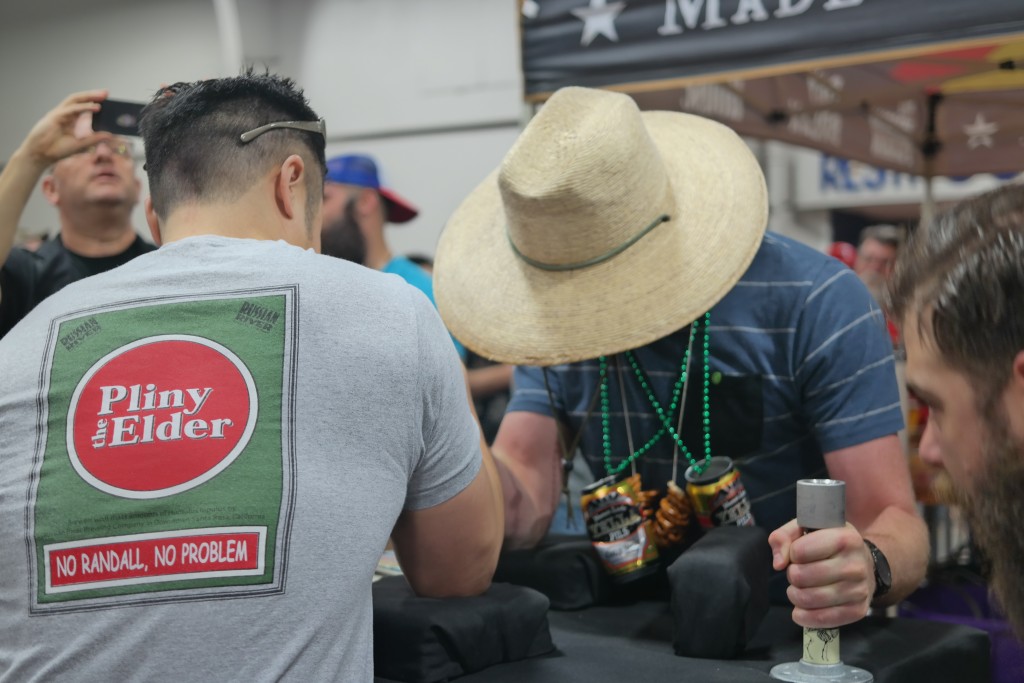 Revolver Brewing Sangre y Miel – a super-limited soured version of their popular Blood & Honey aged in locally-sourced chardonnay barrels. Such a refreshing take, is slightly tart and provides a unique depth of flavor different from its predecessor.
Franconia Brewing Co. Lemondrop Pilsner – Not being a big pils fan myself, I decided to give this a try and was impressed by the slight sweetness and citrus notes that came through. It was very smooth and had a wonderful fruity aroma. Their show-stopping display was definitely the talk of the fest, which poured their 22% ABV Eisbock beer through a customized barrel-shaped ice sculpture. Talk about unique!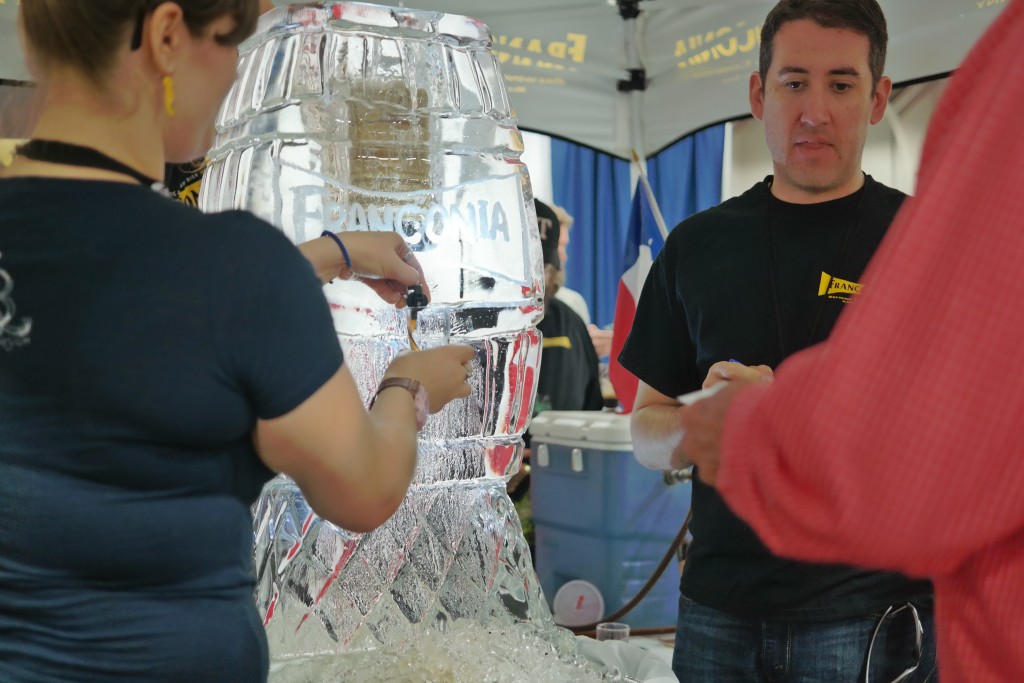 Texas Ale Project Fire Ant Funeral – Newcomers and the first brewery in Dallas to be built from the ground up. This Amber Ale possessed all the qualities when searching for a year-round beer either to cozy up in the wintertime or as a good summer refresher. (The 50 FT Jack Rabbit IPA also equally impressive).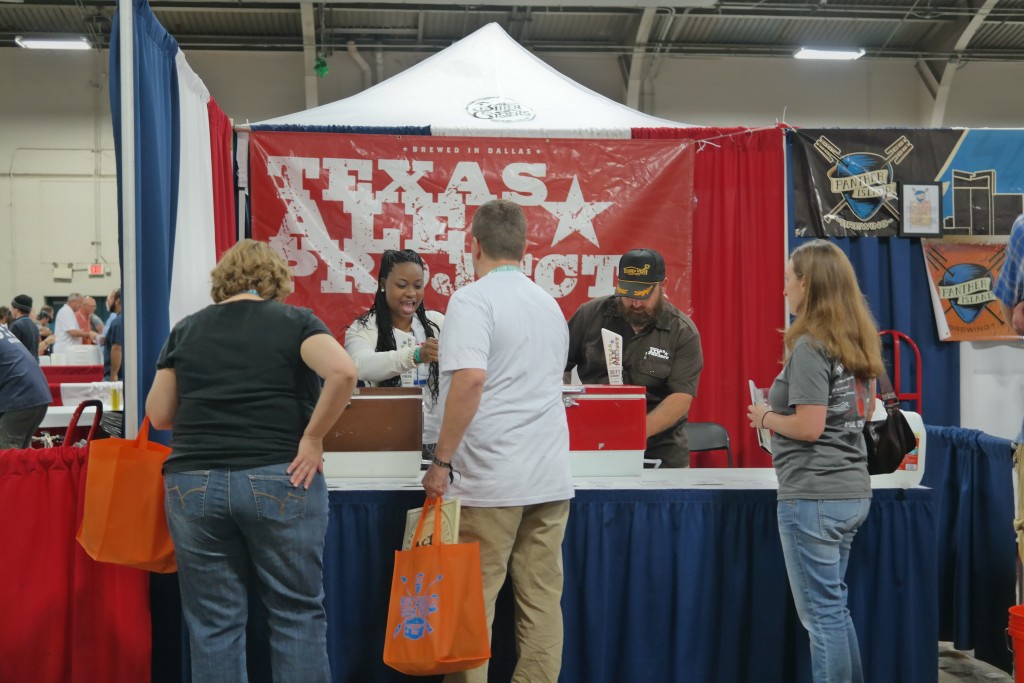 I had such an incredible time even had a chance for a taste of KBS poured from one of the end wall booths filled with special releases. This year's fest boasted an assortment of activities from the Corn Hole Toss at Lakewood Brewing's booth, to the arm wrestling at Martin House, a mustache shaped seesaw, a photo cutout where you can unleash your inner Yeti designed from t-shirt shop Dowdy Studio and assorted beer themed merchandise available for purchase. At 5 p.m., I went over to the outdoor pavilion to join Chad and Nellie in a toast to another successful event! They have continually surpassed expectations every year and I know 2016 will be even greater.