No Comments
The Weekly Buzz | January 5 – 11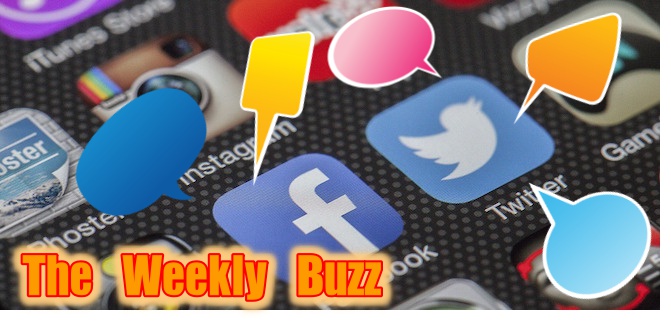 This week was rough. The frigid weather broke in Pennsylvania and brought 40-degree weather to Pennsylvania. The reprieve, however, revealed a frozen, burst hot water pipe, which became a massive leak as it thawed. I mostly tell you this because I want your pity. feed on it. Also, I don't want you to notice that The Weekly Buzz is embarrassingly light this week. Shit happens. We'll all move past it and do better next week.

It was a balmy 6 degrees that day…
https://instagram.com/p/Bdkv8hYgraG/
---
Perfect for any prepper!
https://instagram.com/p/Bdk5Fdzh2J5/
---
Did you make it to Big Beers, Belgians and Barleywines this year?
https://instagram.com/p/BdiVqOMF6V7/
https://instagram.com/p/Bdi7f3bDBy5/
We've had an absolute blast at this year's @BigBeersFest! Between our Calibration Dinner with @AveryBrewingCo, to the festival itself and the shred sessions in between, it's no wonder it continues to be one of our favorite events of the year! 🍻 pic.twitter.com/9FQDX74IEj

— Dogfish Head Brewery (@dogfishbeer) January 7, 2018
---
That's an amazing sum of money!
https://www.instagram.com/p/Bdk7b0IDvMg/
---
If you don't get this joke, you're not my friend anymore.
Do you think @KaitlinOlson will come drink a beer with us to celebrate #NationalBirdDay?

— Goose Island Beer Co (@GooseIsland) January 5, 2018
---
Got what it takes to sell some beer?
Are you ready to lace up your shoes and hit the road for Left Hand? We are hiring for 4 sales positions. Visit our website to learn more: https://t.co/4G6xsVl0dI #BeerJob #Jobs pic.twitter.com/cJD9SB1x3F

— Left Hand Brewing Co (@LeftHandBrewing) January 7, 2018
---
I mostly posted this because I love a good pie chart.
https://instagram.com/p/BdsoLQFl-tX
---
Buy this beer and your money goes to a good cause.
Got your hands on this yet? Find it at the brewery or a handful of other places. Second Helping benefits @givingkitchen, and proceeds go to help out restaurant workers in need. Use our beer finder: https://t.co/8yruOIPCgF pic.twitter.com/chcp3FCWxS

— SweetWater Brewery (@sweetwaterbrew) January 8, 2018
---
Does Mr. Miyagi have a beer pouring technique?
Film historians have long speculated about secret scenes cut from the 1984 masterpiece, "The Karate Kid." Look what we just found in storage.
Join us on January 20th for the next installment in our brewhouse movie series. https://t.co/f0ABbHKMUj pic.twitter.com/yqot42ti56

— Allagash Brewing Co (@AllagashBrewing) January 8, 2018
---
Hopefully the first of many!
#Pittsburgh Heather tapping her first firkin. Nugget Nectar season @TroegsBeer has officially begun! #nuggetnectar #caskale pic.twitter.com/q1tAt7ZAdL

— Jason Kidwell (@TroegsJason) January 8, 2018
---
Polish up that resume!
https://instagram.com/p/Bdkw36uFB4W/
---
I wanna go!
https://instagram.com/p/BdgW4egB_m0/
---
Start checking the local tap lists, NC!
Lions, Bears & Beers are coming to #NorthCarolina! That's right, beginning next week, Jan. 15th, start asking your favorite NC watering holes to put our beers on draft! Bottles & cans will be available in stores around mid-March. Stay thirsty, friends! #LionAndBearUncaged pic.twitter.com/UjmJFon5nM

— Firestone Walker (@FirestoneWalker) January 8, 2018
---
Where are you taking that special someone?
https://instagram.com/p/BdvWtfSlkb7/
---
That beer sure looks good in aluminum!
https://instagram.com/p/Bdyqfe-hKxj/
---