No Comments
Event Recap | 2017 What the Funk!? Invitational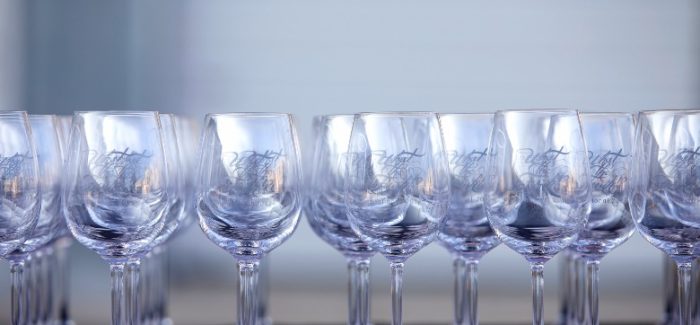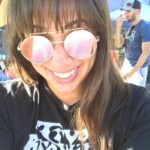 From unicorn tears to blue cheese sours, the 2017 What the Funk!? Invitational brought another year of sensationally wild and funk barrel-aged beers–this year at the gorgeous Studios at Overland Crossing in Denver.
Other than GABF itself, WTF is easily one of my favorite yearly events that I look forward to every October. Since its launch in 2013, WTF has only gotten better in its maturity and beer selection (which, let's face it, was hard to top to begin with). Chad Yakobson, founder of Crooked Stave, has been working to continuously improve the experience for the funky beer enthusiasts by making sure every guest has the same experience for one $100 ticket. That means no VIP early tastings and special release tappings happening every other hour and a half, including the last hour of the festival.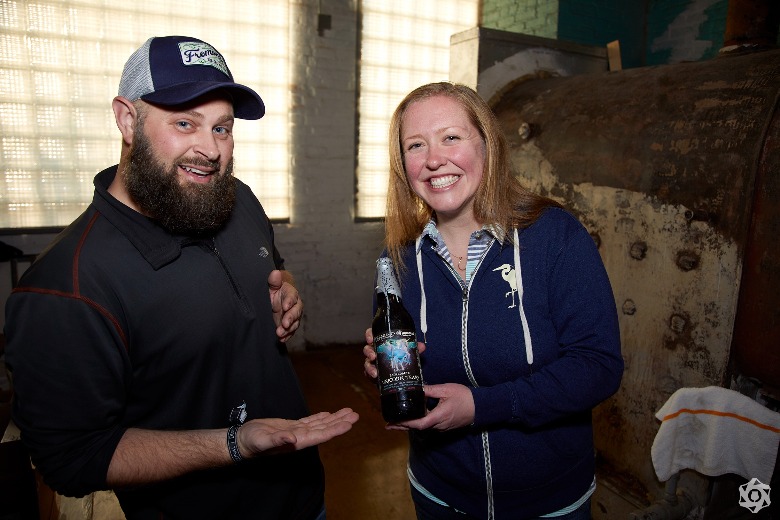 Some of the PorchDrinking.com's teams notable mentions include:
Not only did we learn about "America's Best Secret Fruit" because of this beer, we learned that we love Scratch Brewing even more than we did before. This bottle-conditioned farmhouse ale reminded me of walking out in a field at the start of spring–it had a light tartness but a wonderfully herbal nose; However, I could easily enjoy this beer any time of year.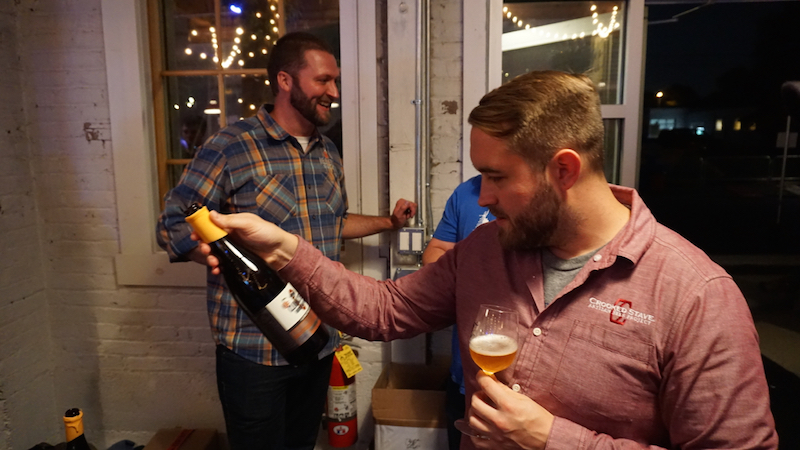 If you think 17-month Bourbon barrel-aged Medianoche is killer, wait until you get to taste the smoky complexity of its older sibling Medianoche Reserve that's aged an additional 14 months in Woodford Reserve® Rye Whiskey barrels. You have to really swirl this one around in your mouth for a bit to pin point the toasted coconut playing off the cacao nibs and Madagascar vanilla bean, but it was the perfect chocolatey counter-point to the many wild sours that enveloped the event.
Oud Bruin is a style of beer we're always happy to see out in the wild, and this modern take of it aged on raspberries was no exception.
We can't lie that we were mostly intrigued by this beer because of the South Park reference. The bold juiciness and red wine grape notes of this beer perfectly complimented the red/pink color. If you had this beer, you'd 'member it as fondly as we do.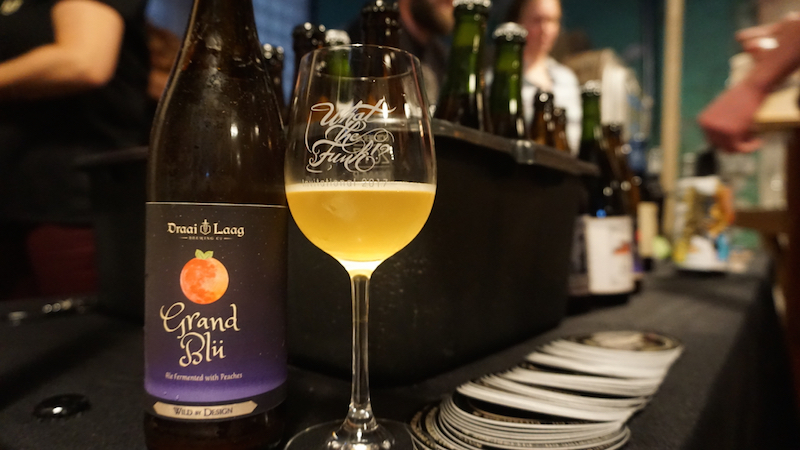 We're sure many people enjoy a nice crumbled blue cheese on top of their peach salads in the summertime, but who would have been brave enough to combine those two flavors into a beer? The folks from Draai Laag, that's who! It's a fermented peach ale with Penicillium Roqueforti, the organism used to make cave-aged blue cheese. This beer had a surprisingly delightful earthy aroma and slight taste to it while not overpowering the delicate peach flavor.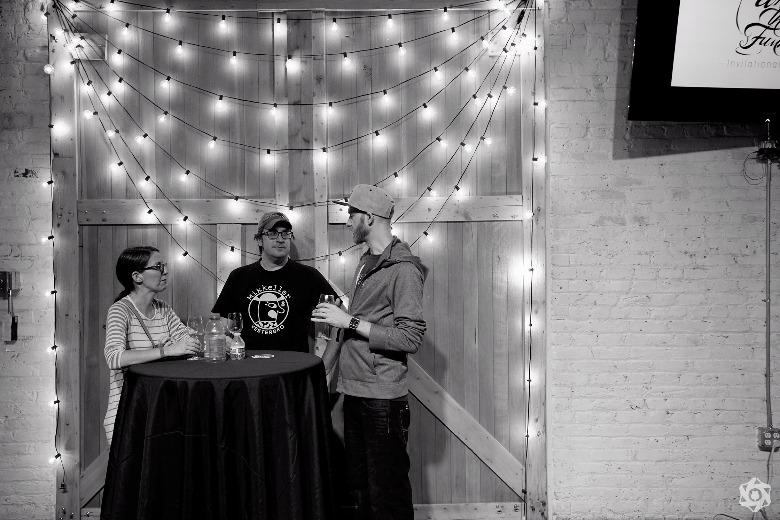 If you have never had a sour beer before and want to know what a clean American sour ale tastes like, we would offer this as your premium gateway American sour beer if we could. If you still don't like it, then… that's cool, more for us!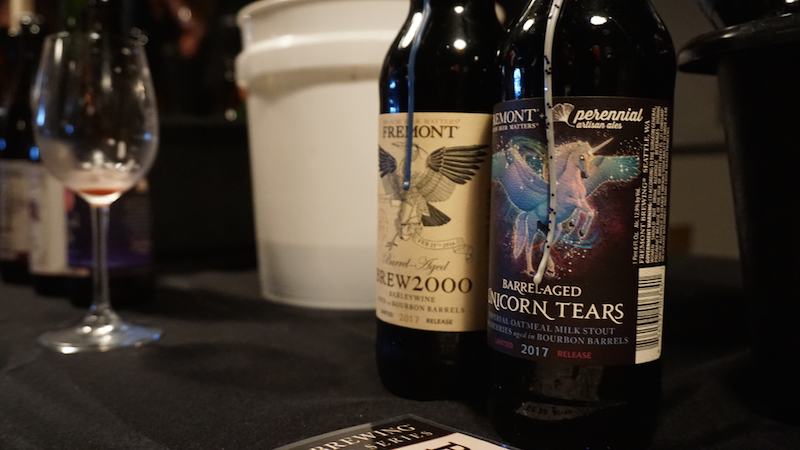 Bourbon, cherries, and chocolate, oh my! We're not sure what "unicorn tears" alone taste like, but we got a little teary-eyed ourselves when we sampled this deep red libation. And who doesn't love glitter on a beer bottle?
Drie Fonteinen is the only remaining traditional gueuze blender in Belgium, using only 100% spontaneously fermented lambic beer, aged in oak casks, with no artificial sweeteners or other additives. Shelton Brothers brought in this cherry bomb of a Kriek and we were not complaining about it.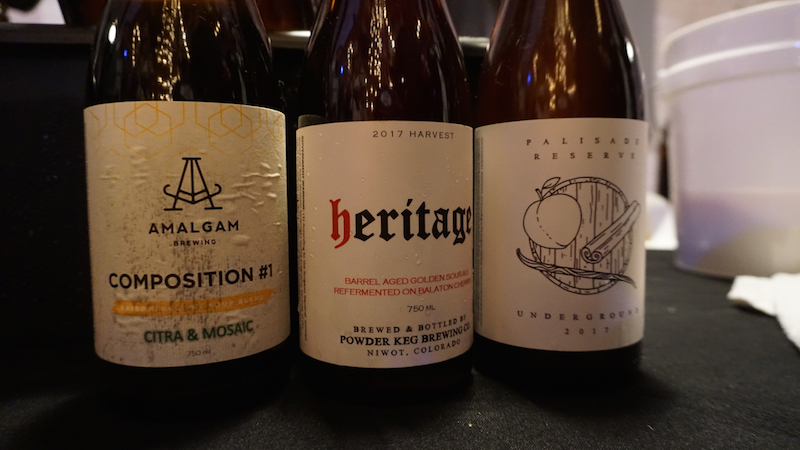 This beer was one of the more straightforward wild peach beers that we sampled, and it was expertly executed. Refreshingly tart, it poured a perfect hazy peach color and tasted like peach pie. We just needed this poured over some vanilla ice cream and we would have been set for the night.
La Cumbre has established a name for their hop blasts but their Farmhouse Saison aged in Tequila barrels was one of the most expressive surprises of the fest. The tequila flavor is measured but prominent and blended so well with the naturally tart profile brought on by the hibiscus.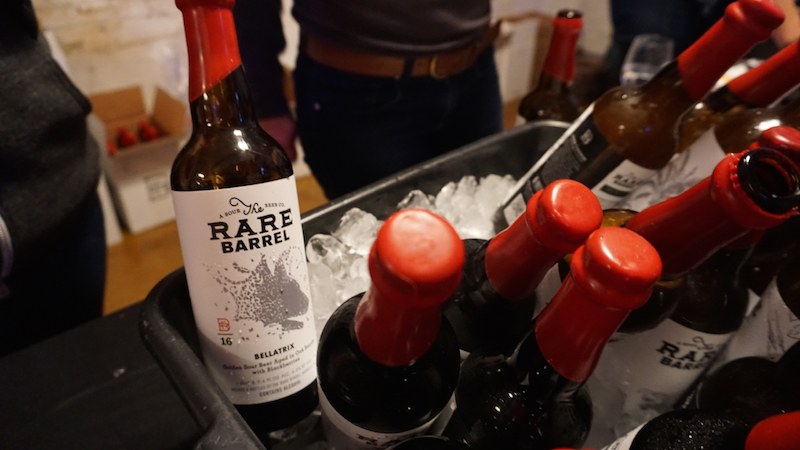 What I love most about What the Funk in regards to the curation of tremendous beers is that the lineup isn't completely dominated by super acidic tart sours. Hyper Paradise is the perfect example with a more juice forward fruit component from brilliant bright mangos and passion fruit.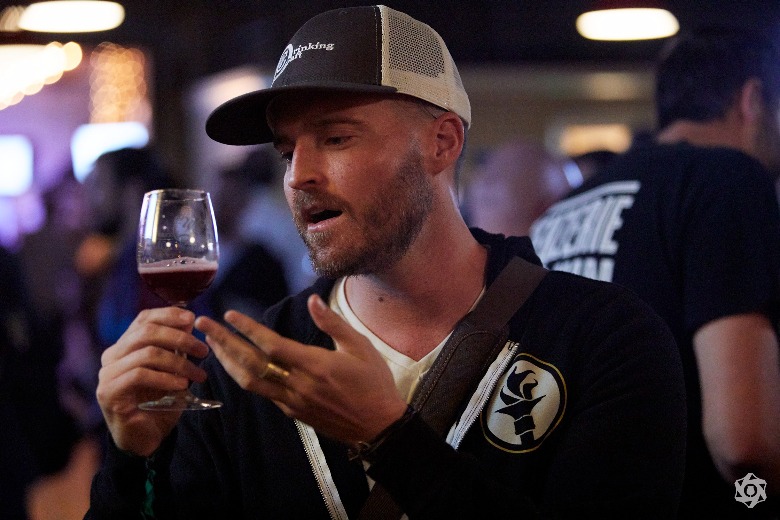 WTF!? 2017 was once again a head-turning beer event during GABF for the fifth year in a row. If you missed it this year, I'd be setting those calendar reminders now (but we know you already did that for GABF next year).
---