One Comment
Søle Artisan Ales | Pineapple Smoosh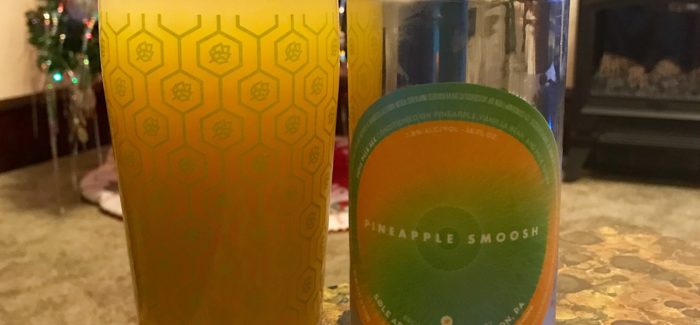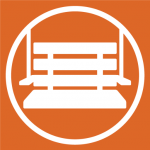 Style: American Double/Imperial IPA
ABV: 7.80% | IBU: 35
I glanced at my phone, bleary-eyed to see a time of 7:30 a.m. on Sunday, December 11, 2016. Unlike my typical weekend morning, I found myself standing outside of the Susquehanna Brewing Company building in a long line, waiting for the latest can release from their contract brewer, Søle Artisan Ales. The release was being held at noon and I had several long hours ahead of me for my first ever specialty release. Bundled up in layers upon layers of clothing and blankets, I anxiously waited in the cold Pennsylvania weather to get my gloved hands on a case of Pineapple Smoosh, one of the latest milkshake style beers.
In the week prior to this can release, I heard from friends, bartenders and strangers, this was a beer not be missed. Some people I knew were fortunate enough to score a sample of what we were in store for and assured me, it was delicious and would be well worth the wait. My anticipation built as the minutes slowly ticked by.
After what felt like an eternity in the chilly weather, the time had finally come! Pineapple Smoosh was a first time release for Søle Artisan Ales. With a case of it in hands, I knew just looking at the line that wrapped around nearly all four sides of the massive building, this beer was going to be a hit.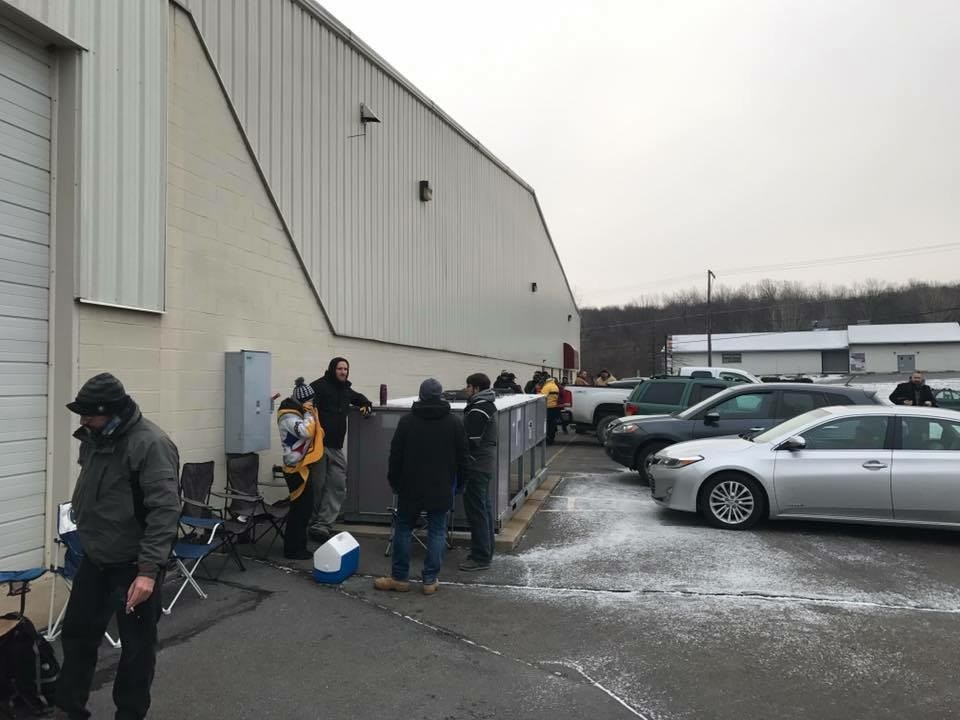 Søle Artisan Ales collaborated with California-based Phantom Carriage Brewery on this beer to bring together a perfect marriage of East Coast and West Coast styles. Søle Artisan Ales is quickly making a name for themselves, not only in Pennsylvania but on the entire East Coast. Known as a gypsy brewery, Søle Artisan Ales currently operates out of Susquehanna Brewing Company in Pittston, Pennsylvania. With European brewery inspiration and farmhouse style brewing, Søle Artisan Ales continues to release unique and experimental cans and bottles that deliver beer drinkers with "curious and culinary ales". They currently have plans to open their very own bar and bottle shop this year, that will be located in downtown Easton.
Opening the first can Pineapple Smoosh, you immediately notice it pours an emulsive deep haze. At a glance, it could easily be mistaken for a glass of Dole Pineapple Juice. The aroma is a beautiful harmony of pineapple, a slight hint of vanilla and hops. Trust me, if they made the scent of this beer into a candle, it would fly off the shelves.
Right from the first sip, your palate is immediately coated with tropical goodness. Holy juice bomb!  Pineapple Smoosh is a DIPA brewed with milk sugar and rested on bourbon vanilla and 1500 lbs of pineapple, all of which are very prominent with each sip you take. For being a DIPA, the taste of hops is slightly masked, making this a great first-time beer for someone who normally does not like the hoppiness of IPA's. Pineapple Smoosh is a perfectly balanced tropical beer that helps make cold Pennsylvania winters seem like a day at the beach. This beer goes down super smooth and almost makes you forget that you're not holding a tall glass of juice, so be careful with this one!
Now excuse me while I go pile on the layers of clothing, so I could get ready for my next can release.
---