No Comments
Bell's Brewery | Hopsoulution Ale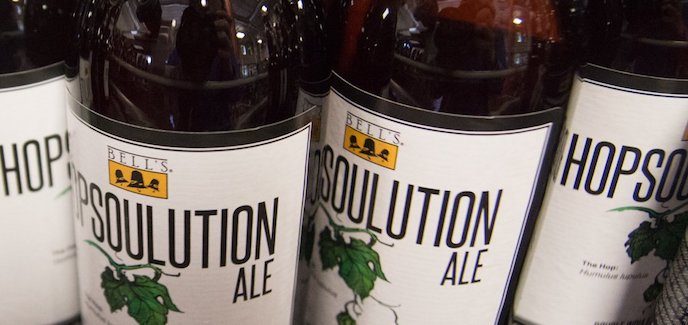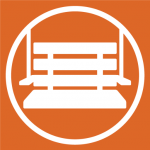 Springtime is here and, for me, that can only mean one thing: sitting on my sunporch and drinking some fantastic IPAs. Thankfully, I live in Grand Rapids, Michigan (AKA Beer City, USA), which means I'm generally near the birthplace of some of the best made IPAs in the world. Michigan breweries know their IPAs, and Bell's Brewery has blessed us with one helluva new brew in their recently released double IPA, Hopsoulution Ale.

The most important thing you need to know about Hopsoulation is that it is dangerous. Despite being a double IPA, this beer is utterly drinkable — almost scarily so. I imagine myself drinking it at a double-header or while camping. If I didn't know better, I might. That being said, it has the sort of kick hopheads like myself love. So, if you dig a nicely balanced, properly hoppy DIPA, this is your brew. Just be mindful of the 8% ABV.
ABV: 8.0% | IBU: 70
As Hopsoulution Ale pours, a school of bubbles files into line forming a thick foamy head. A cloudy burnt orange body reflects nicely in the light, releasing more bubbles from the bottom of the glass. It smells like earth and sky and the bevy of hops used to make it. I could sit and smell this beer for hours. There's something nostalgic about the scent. I think it may just be that of the long-awaited spring. It certainly makes me want to sit on the porch and watch the world go by.
The initial texture of the beer is silky, gliding across your tongue with grace. The earthy flavor comes through pretty heavily, with gorgeous hints of blueberry and tons of caramel backing it up.
I don't know if there's such a thing as a spring beer, but Hopsoulution Ale could very well be classified as one. Yum. Yum. Yum.
Featured image provided by Bell's Brewery
---