No Comments
SingleCut Beersmiths | Jenny Said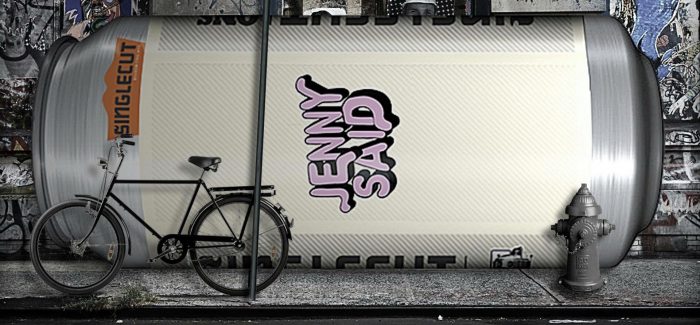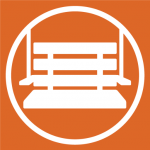 There's so many age old questions in life. What came first—the chicken or the egg? Why does a round pizza come in a square box? Who was in the kitchen with Dinah? And perhaps the most important, what was it that Jenny Said?
While pondering some of life's biggest questions, I was busy browsing the shelves of my local grocery store trying to decide on a beer for this showcase. As I rounded the corner, several 16oz. cans caught my eye. Jenny Said, an imperial IPA from SingleCut Beersmiths was the way to go.
SingleCut Beersmiths opened in the North Astoria section of Queens, New York in 2012. It was founded by Rich Buceta who wanted to take his two passions, music and brewing, and combine them into a kick ass space with some kick ass beer. Using his love of music, Rich named the brewery after the cutaway body style of a guitar. The majority of the beers also pay tribute to some of the brewery's favorite musicians. They began canning their beers in late 2016 and have some great, funky music-inspired labels for their cans as well.
ABV: 7.7% |  IBU: 112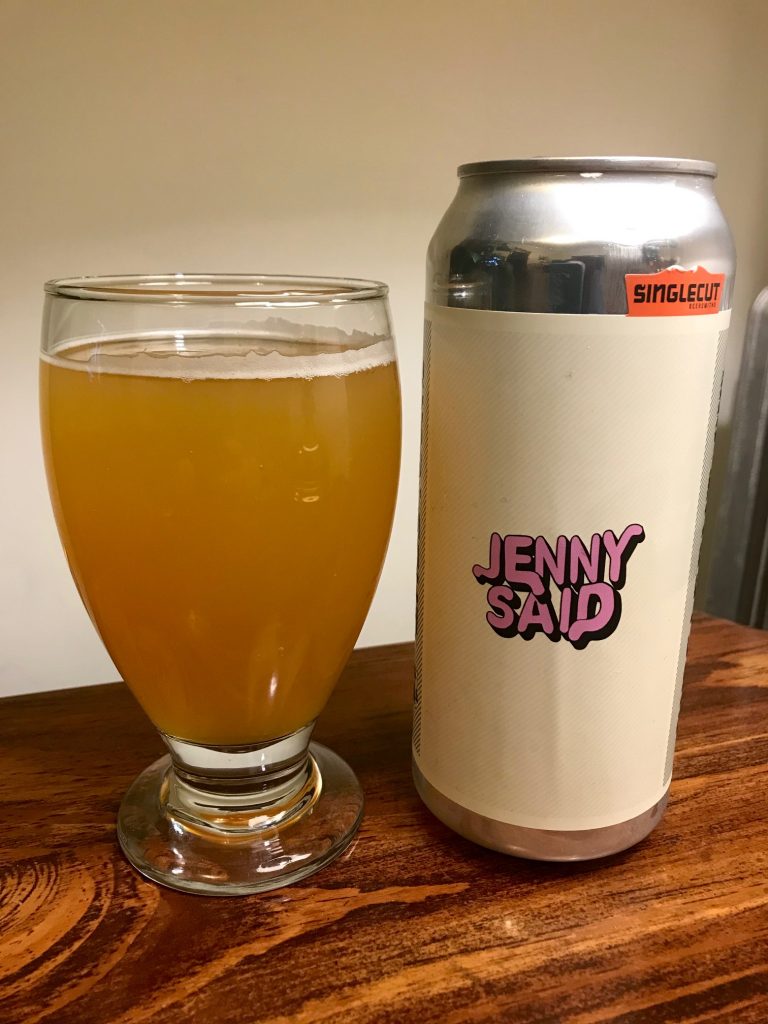 To fully enjoy Jenny Said, I felt I needed to get into the proper mood and the brewery's mindset by putting on some rocking music to accompany it. The beer pours a hazy golden yellow color and leaves a thin head around the glass rim. It has a strong fruit forward odor with just a hint of hoppiness.
Jenny Said is described by the brewery as…
"Brewed exclusively with a variety of these newfangled flowers for a unique spin on the tropical stone fruit / bright citrus / dank resin profile that is trademark."
Indeed, this beer drinks like a tropical wonder on a summer day. You are able to taste notes of grapefruit, mango, pineapple and citrus fruits for a juicy explosion. It has a creamy mouthfeel with moderate carbonation that still manages to be crisp and clean. It's interesting that for Jenny Said to have such a high IBU, there is very little bitterness in this IPA. Also, the alcohol is very well hidden and can easily sneak up on you.
With their mission statement of "Mastery Knows No Shortcut," it's safe to say SingleCut Beersmiths are definitely succeeding with being masters of their craft.
While we may never know exactly what it was that Jenny Said, she would have to agree, Jenny Said by SingleCut Beersmiths is a great beer that shouldn't be passed up. Now go crank up the tunes and enjoy a pint!
Feature Image Credit: SingleCut Beersmiths via Facebook
---