No Comments
WeldWerks Brewing Co. | Hubba Hubba Peanut Budda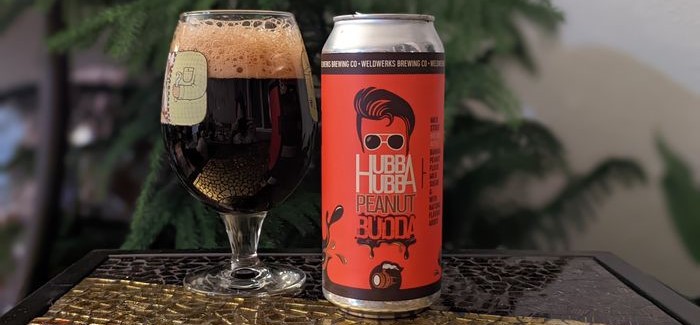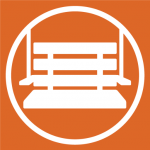 Don those blue suede shoes, warm up those rubber legs and get ready to rock n' roll because the King is back! Immortalized in Stout form, Greeley, Colorado's WeldWerks Brewing Co.'s newest tribute to Elvis Presley is inspired by the king of rock n' roll's favorite lunch: the peanut butter and banana sandwich. This gooey, sticky and satisfying beer will hit you right in right in the nostalgia olfactory with its balanced flavors and pompadour nose.
WeldWerks Brewing Co.'s Hubba Hubba Peanut Budda rocks hard with a twelve-bar cascade of strong flavors that hit all the notes of a peanut butter and banana sandwich while staying smooth enough at 7.8% ABV to keep you coming back for another.
It pours tall, dark and handsome with a big banana nose to kick off the party. The flavor profile ebbs and flows in a way that will get you all shook up. It starts with big hits of crushed peanuts, milk chocolate, pretzels and waffles, then moves into a peanut butter and banana ice cream with a roasted waffle cone. For a Stout brewed with milk sugar, it doesn't overstay its welcome and has a light mouthfeel with a smooth finish; the sweetness surrendering to the nuttiness of the peanut butter. Try pairing with banana pudding, vanilla wafers, love ballads, chocolate chip pancakes, maple bacon or this cool new thing called rock n' roll.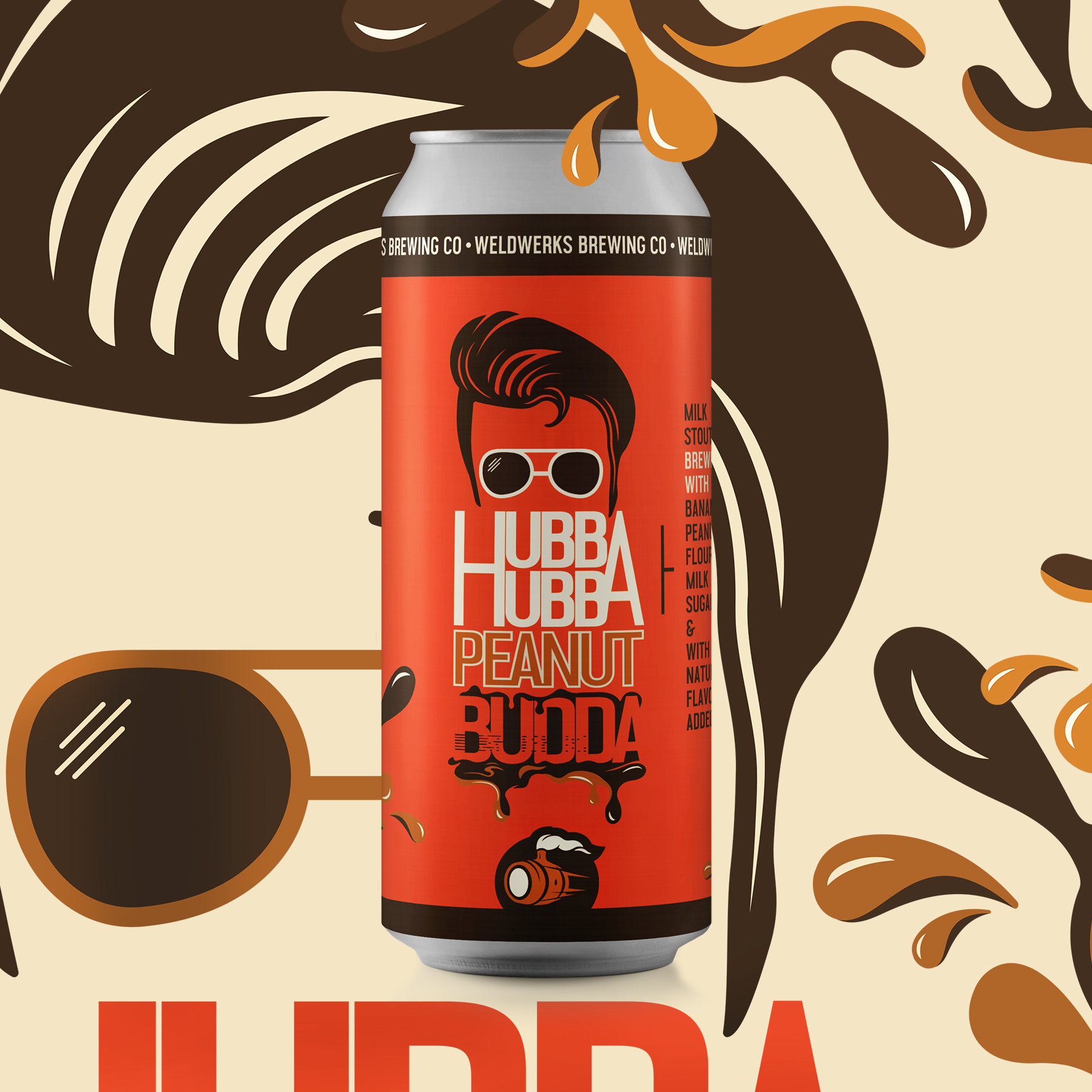 WeldWerks continues to astound with their frequent releases of "dialed-in beer" and this one is no exception. With its fun and unique flavors, velvety smooth finish and approachable ABV, Hubba Hubba Peanut Budda is a perfect entrance into flavored Stouts for the season. Try the limited release on tap at the brewery or in cans while you can.
Feature image courtesy of Darren Cockrell
---