No Comments
Collaborating for a Cause | ALEX KIDD IS LIFE!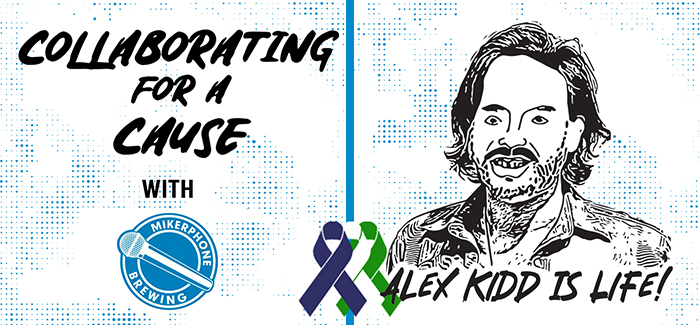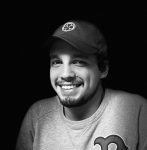 While Mikerphone Brewing out of Chicago is the latest brewery in this series, they were one of the first to take action in support of Alex Kidd and his family following the news of his cancer diagnosis. Just like what we saw most recently with Bob D'Angelo and Esker Hart Artisan Ales, Mikerphone Brewing was founded from a passion for homebrewing. Now, eight years since their first commercial beer, Mikerphone has become a Chicago beer staple and Owners Mike and Lisa Pallen have been fortunate enough to travel the world making and sharing beer. Upon hearing Alex's devastating news, they knew they wanted to do what they could for him and his family during this unprecedented time. We were able to talk briefly with Mike and discuss a little more about the special single barrel English-style Barleywine released for the man behind the Barleywine is Life movement.
The Mikerphone Cause
The Pallens started Mikerphone Brewing in 2015, rooted in the inspirations provided by music and flavor. While always looking to push the boundaries of what they produce with their high-quality, small batch brews, they also brew a variety of classic styles as well.
Through their travels collaborating on beers and sharing their own, Mike and Lisa have met so many amazing people. Several of these like-minded brewers, brewery owners, aficionados, and influencers have even become close friends. Mike has always believed beer to be a universal language that has built an incredibly strong network worldwide. This expansive yet tight-knit network would never hesitate to help one another through each of their respective journeys. This collective mindset shared so closely with the team at Mikerphone was immediately evident following Alex Kidd's announcement that he had been diagnosed with Stage IV cancer.
Alex, AKA Don't Drink Beer, has been sharing his wit and wisdom for craft beer for quite some time now, and his humor and passion for the industry has always been infectious. In addition to managing his day job as well as his social media and podcast, he is also a husband and father. Mike and Lisa Pallen also have two kids of their own, and it was incredibly important for them to show their support to a fellow friend of the industry and his family.
ALEX KIDD IS LIFE!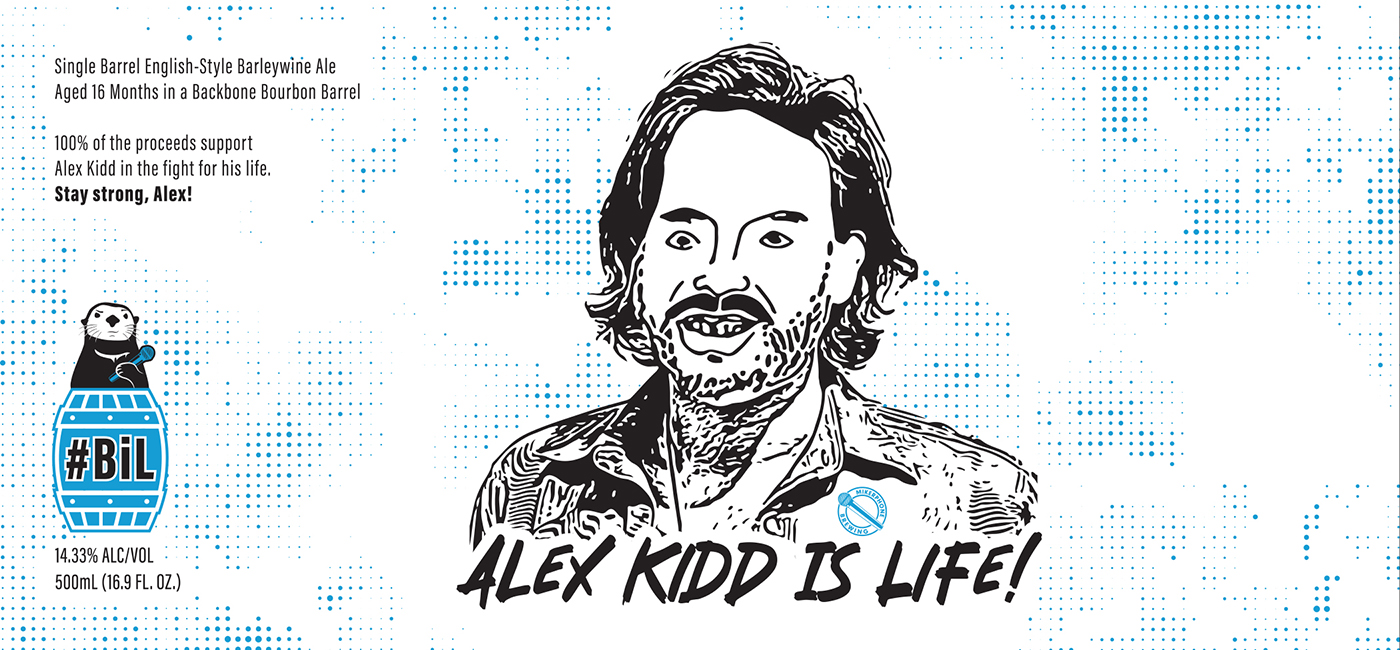 It's no secret for those who follow Alex in any capacity that his favorite style of beer is Barleywine. He has championed the style over the years, and is also the creator of the "Barleywine Is Life" movement. With all of this in mind, Mikerphone went straight to their bourbon stock holding Barleywine for their dedicated release.
ALEX KIDD IS LIFE is a single barrel English-Style Barleywine aged 16 months in a Backbone Bourbon barrel. The beer was released exclusively on Oznr on June 20, and 100% of proceeds went to the Kidd family. Blue Label Packaging was also generous enough to donate the labels for the beer. In the end, an incredible $5,398.20 was raised and donated to Alex's GoFundMe.
Thanks to a generous member of the Barleywine is Life group on Facebook, we were also able to have a bottle of this special beer donated for review as an addition to this installment. This community never ceases to amaze!
The Review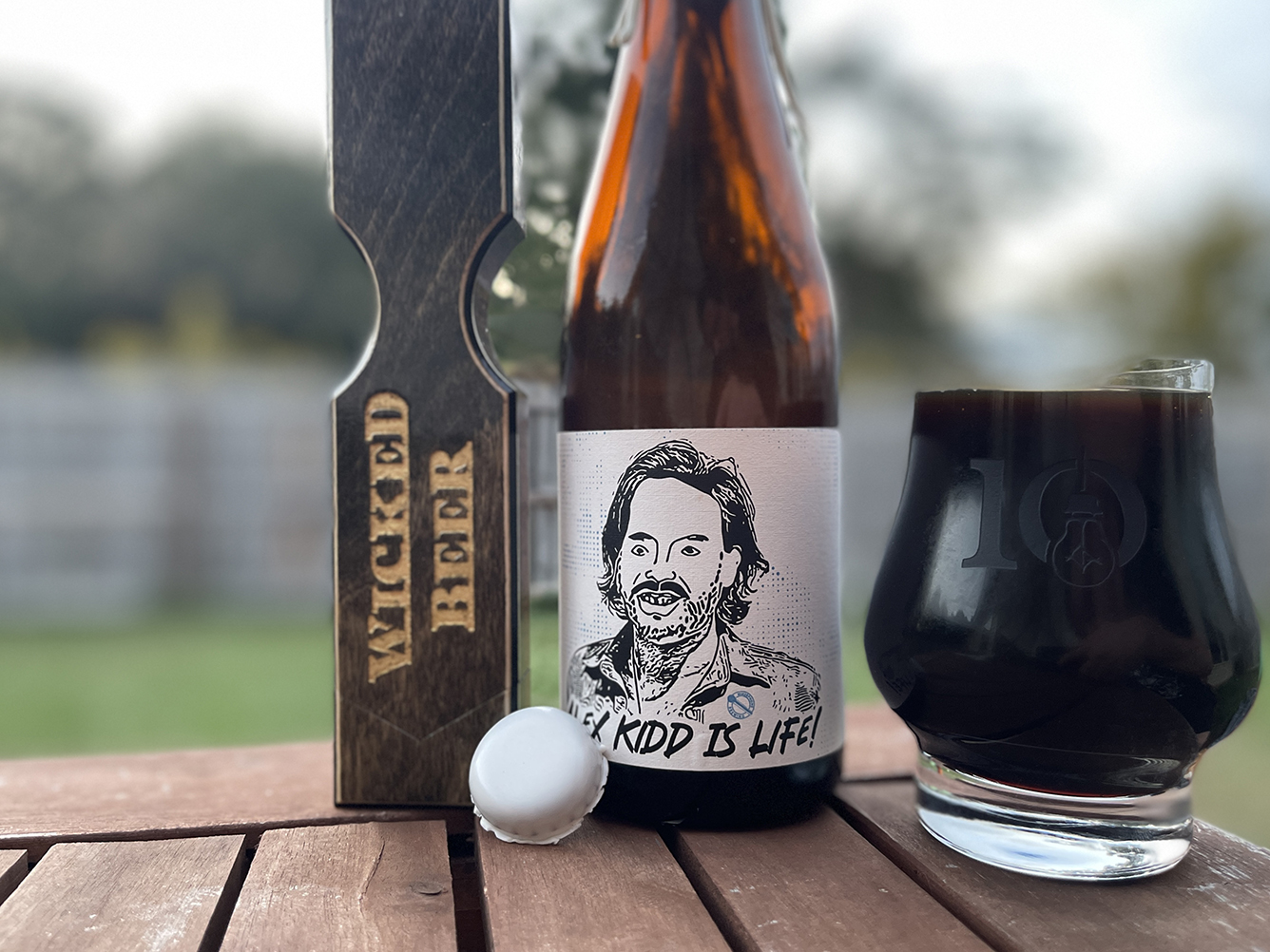 There is a profoundly deep brown coloration to this beer, which conceals any initial signs of effervescence. While some agitated carbonation bubbles up on the pour, it leaves behind a nearly imperceptible settling head.
The nose exudes notes of caramel raisins and milk chocolate. Underpinning the aromatic experience is the presence of sweet tobacco and a calculated hint of anise.
Upon reaching the palate, a balanced astringency takes center stage, punctuated with a touch of bitterness. Following closely, the dominance of oak barrel characteristics is counterbalanced in the mid-palate by the infusion of velvety raisin nectar. Additional depth from notes of burnt caramel are quick to follow. Undertones of charred barrel and the robust earthiness of chewing tobacco further enhance the complexity of this beer.
The texture of this Barleywine, though possessing a slight air of delicacy, maintains just enough substance and tactile richness to render out a well-calibrated example of the style. The carbonation, while restrained, is still noticeable. That, and the opulence of the flavor profile combines seamlessly with the lightly sticky quality of the beer itself. This effectively tempers that present astringency and warming ethanol felt throughout the experience.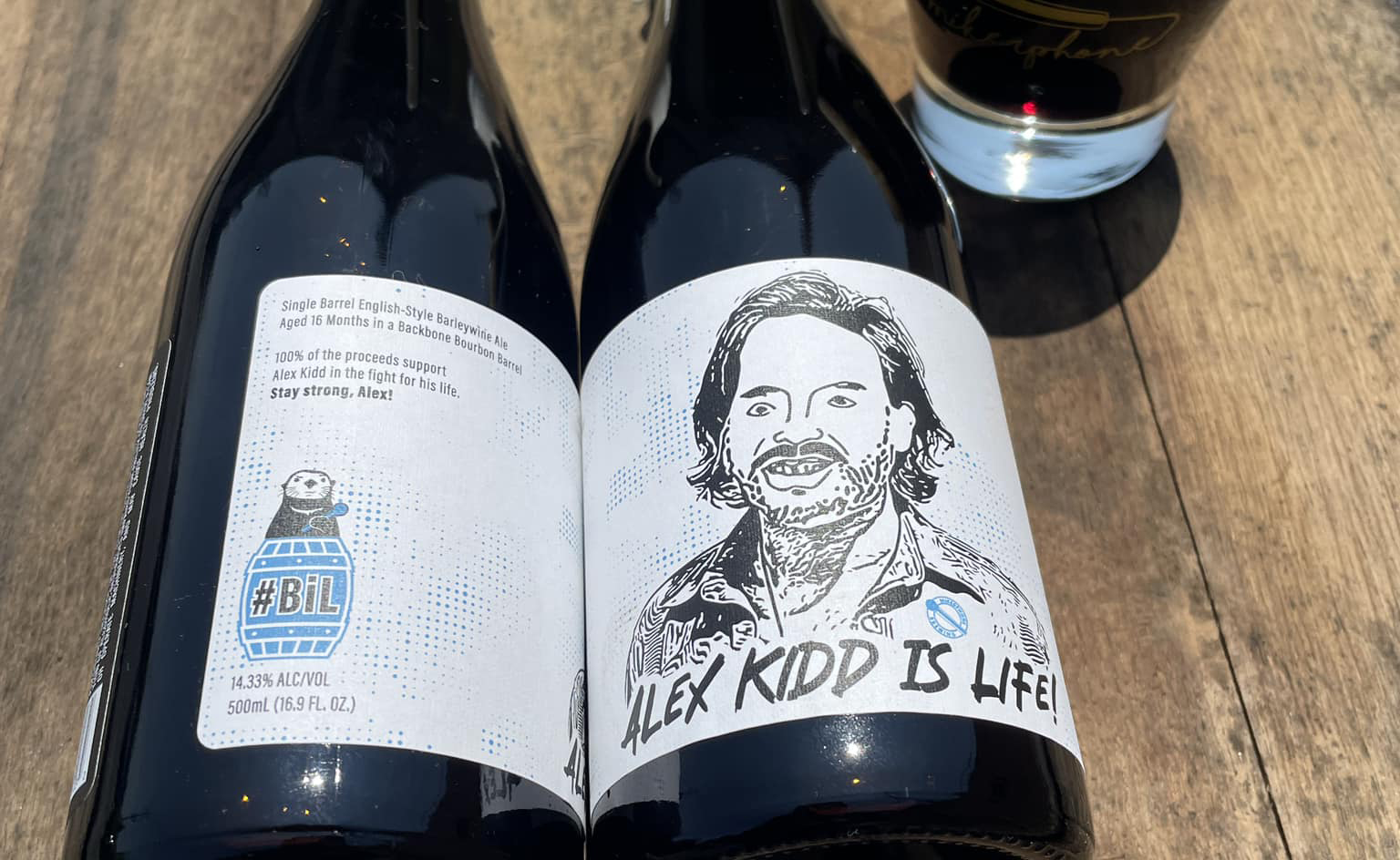 Supporting the Kidd Family
We will continue to showcase support from breweries, as well as their dedicated releases for Alex Kidd. There is undoubtedly still a long road ahead. That said, we recently spoke with Alex and are happy to share a very positive update. When meeting with his GI surgeon earlier this month, they reviewed his updated Colonoscopy and determined that he will more than likely not need a supplements ileostomy. This surgery, the details of which can be read about here, would have been admittedly awful to endure and manage. Thankfully, Alex's surgeon plans to follow the original plan of reattaching the bowels during his liver surgery projected for December. The news of avoiding an extra procedure and its associated implications is a huge step in the right direction, and we are excited to be able to share that update with you here.
We would like to thank those who have followed this series and Alex's journey, and hope you will also consider donating towards his recovery. Additionally, a big thank you to Mikerphone Brewing for their participation in Collaborating for a Cause, as well as for their contribution to the Kidd Family with this very special beer.
Stay strong, Alex. You are life. We love you and are here for you.

– The Mikerphone Family

---